Yes, according to Sherry Turkle, psychologist and professor at M.I.T. and the author several books, including Alone Together: Why We Expect More From Technology and Less From Each Other. In a recent column in the New York Times, Turkle documents what she calls a "flight from conversation." Here's how her column begins:
WE live in a technological universe in which we are always communicating. And yet we have sacrificed conversation for mere connection.
At home, families sit together, texting and reading e-mail. At work executives text during board meetings. We text (and shop and go on Facebook) during classes and when we're on dates. My students tell me about an important new skill: it involves maintaining eye contact with someone while you text someone else; it's hard, but it can be done.
Turkle continues:
We've become accustomed to a new way of being "alone together." Technology-enabled, we are able to be with one another, and also elsewhere, connected to wherever we want to be. We want to customize our lives. We want to move in and out of where we are because the thing we value most is control over where we focus our attention. We have gotten used to the idea of being in a tribe of one, loyal to our own party.
Our colleagues want to go to that board meeting but pay attention only to what interests them. To some this seems like a good idea, but we can end up hiding from one another, even as we are constantly connected to one another.
Moreover:
Human relationships are rich; they're messy and demanding. We have learned the habit of cleaning them up with technology. And the move from conversation to connection is part of this. But it's a process in which we shortchange ourselves. Worse, it seems that over time we stop caring, we forget that there is a difference.
We are tempted to think that our little "sips" of online connection add up to a big gulp of real conversation. But they don't. E-mail, Twitter, Facebook, all of these have their places — in politics, commerce, romance and friendship. But no matter how valuable, they do not substitute for conversation.
Connecting in sips may work for gathering discrete bits of information or for saying, "I am thinking about you." Or even for saying, "I love you." But connecting in sips doesn't work as well when it comes to understanding and knowing one another. In conversation we tend to one another. (The word itself is kinetic; it's derived from words that mean to move, together.) We can attend to tone and nuance. In conversation, we are called upon to see things from another's point of view.
I could keep on quoting from Turkle's column, which is rich with unsettling insights. But I'll stop quoting and encourage you to check out the original for yourself.
I expect that some of my readers will be inclined to say that Turkle is exaggerating, that she is overplaying her hand, that technology is not the threat to genuine relationship that she considers it to be. I would somewhat agree with this critique if I were to reflect only on my own behavior. I'm too old to be an inveterate texter. The majority of my text messages are sent to my wife, my children, and my close friends. I usually share some little quip or respond to something they have texted to me. I often use text messages to tell my family that I love them. I almost never text when I'm in conversation with others, and if I do, I almost always ask permission to send a short text.
But I am an oddball, at least compared to the younger generations. I know this. I have found myself in all too many meetings where one or more "participants" has disappeared into his or her smartphone. Just today, I was driving someone in my car. This person was texting others while supposedly having a conversation with me. Our interaction was partial and superficial and not terribly satisfying to me. I do not think my companion sensed that anything was lacking.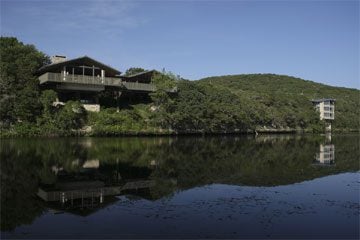 I'm not asking you to throw away your smartphone or to stop texting. But I am asking you, even as I'm asking myself, to start paying attention to the ways technology is shaping our lives and our relationships. If you're a person who tends to text a lot, or to put up a constant flow of status updates or tweets, let me encourage you to think about how this is impacting your relationships.
Why not try an experiment? For the next week, when you're having a conversation with someone, or sharing a meal, or sitting in a meeting, put your phone on silent (not vibrating, but fully silent!) and put it away. Pay attention to what happens in your own soul. Are you addicted to your technological fix? Do you count the seconds until you can check your messages? If so, what does this say about you? What kind of person do you want to be? What kind of life do you want to live . . . really?
Now a confession. As you might know, through my work with Foundations for Laity Renewal, I am closely related to Laity Lodge, where I used to be the Senior Director. Until recently, Laity Lodge was a technology-free zone. No cell phone signal invades the peacefulness of Laity Lodge. And, until a year ago, there was not a wifi signal in our main meeting room, the Great Hall. Many of our guests at first struggled with being cut off from their technological fix. Honestly, I did too, at times. But I discovered, along with almost all our guests, that going "tech free" for a few hours was restorative and refreshing.
Well, now we have wifi service in the Great Hall. Along with many others, I now have to fight the temptation to check my email or my Facebook if a speaker is less than compelling. Mostly, I've been able to stay completely in the room, rather than traveling out into cyberspace. But then Apple came up with Messages, an app that allows me to send and receive text messages from my iPad, which I use for taking notes and as a multi-version Bible. Even though I am not particularly addicted to texting, I find it terribly hard to ignore that little "1" on my Messages icon. What if it's from my son who is away at college? What if my wife is saying "hi"?
Yet, I am convinced that I want to be fully present when I am with other people, whether sitting in a meeting, listening to a speaker, or speaking with my friend across the table. I am not willing to lose the experience of being 100% with others as they are 100% with me. So, I am learning to choose conversation over connection, to use Turkle's language. Oh, there will still be plenty of time to text, tweet, update my status, and check emails. But I want to discipline myself not to do these things when I am have the chance to be with people. I'm working on it. But, now I have to check my email.