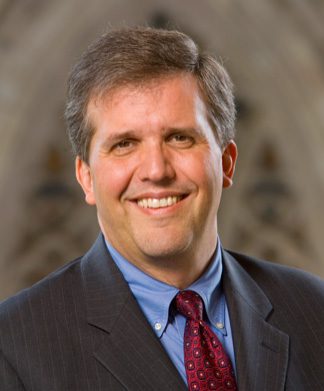 L. Gregory Jones, senior strategist and professor of theology at Duke Divinity School, has recently written on holy friendship. I find his thoughts challenging and encouraging, as well as insightful. Here are a few excerpts from "Discovering Hope Through Holy Friendships."
What constitutes holy friendships? Holy friends challenge the sins we have come to love, affirm the gifts we are afraid to claim and help us dream dreams we otherwise would not dream.
It is nice to have friends and acquaintances who challenge sins we already hate; it is like piling on in football. Great fun, but it doesn't make a difference. What we really need are people around us who know us well enough to challenge the sins we have come to love. This is especially important because we often describe those sins we love in ways that make them sound understandable, even virtuous. "I am doing the Lord's work" might be discerned by a holy friend as "I am a workaholic." A holy friend can challenge such a description by noting that, in Exodus, even when the Israelites were building the tabernacle, they were commanded to observe the Sabbath. . . . .
Holy friends also affirm the gifts we are afraid to claim. It is nice to have people affirm gifts we already recognize; such affirmation is flattering — but it is not news. "You are a fabulous host" is not news to someone who devotes significant time to practicing the art of hospitality. Something transformative happens when someone helps us see potential in ourselves we cannot yet see: "I see your gift for young children. Rather than serving yet again on the finance committee, what if you are being called to develop a new initiative to help pre-K children get off to a good start in underresourced neighborhoods?" . . . . .
Holy friends help us envision and articulate the significance of Ephesians 3:20: "Now to [God] who by the power at work within us is able to accomplish abundantly far more than all we can ask or imagine …." How often do we believe that God's power is at work within us, not only to accomplish all we can ask or imagine — which itself would be beyond what most of us dream of — but to accomplish "abundantly far more" than all we can ask or imagine?
Yet whether we are thinking of personal dreams — where youth in crisis discover that gangs and prison don't have to define their lives, that they can become part of a flourishing community and have meaningful education, jobs and families — or institutional dreams — where networks of new institutions re-imagine life together for a city — holy friends help us dream dreams we otherwise would never dream.
Greg encourages me to think about the quality of the friendships in my life, both in terms of those who are holy friends to me and those for whom I might be a holy friend. I encourage you to read his entire article on holy friendship.