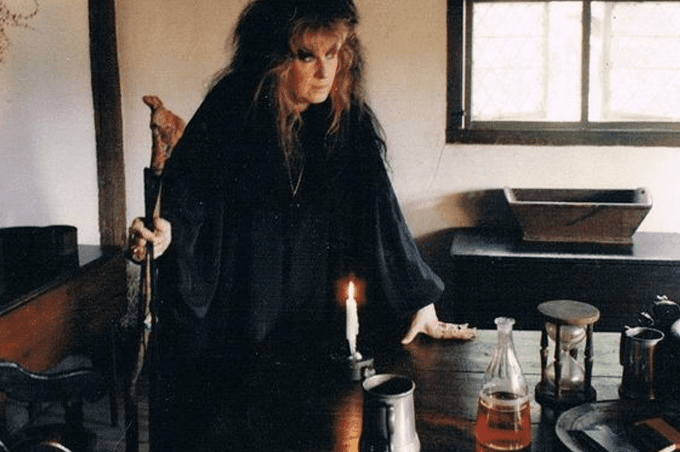 The year is 1991 and two people from Salem are reported missing, a local artist named Martha Brailsford and her neighbor Tom Maimoni. Tom returns home and Martha doesn't. Tom Maimoni reports that they went sailing and Martha fell off the boat when a rogue wave hit it. Police began to search the bay for Martha's body but couldn't find it. That's when one of the investigators reached out to the Official Witch of Salem, Laurie Cabot, who is world-renowned for her magick and psychic abilities. Using the name, location, and birth of Martha – Laurie tuned in and had a vision of what happened to Martha and where she was.
Laurie reported that she saw Tom make sexual advances on Martha and when she rejected them he dragged her to the side of the boat and struck her head. In her vision, Tom proceeded to put weights on her hips and tie an anchor to Martha's feet before tossing her overboard. Laurie described where Martha's body was in the water and shortly after a lobster fisherman found Martha's body in his fishing net in that location with an anchor tied to her foot and a diving belt around her waist, just as Laurie predicted.
When Martha's body was discovered Tom went on the run and investigators couldn't find him. So they turned to Laurie Cabot again who went into her trance state and had another vision. In the vision, she saw Tom shaving in a cabin and sensed he was on his way to cross into Canada. But Laurie didn't stop there, she wanted to help more and make sure the creep was brought to justice. Laurie offered to perform a binding spell to ensure he would make a mistake so stupid that he would get caught.
Three days later in a small town near the Canadian border police arrived at a cabin. Neighbors of the cabin had called the police because they spotted a car they didn't recognize and lights on in the cabin when they knew the owner wasn't in town. Police discovered forced signs of entry and found Tom in the cabin, who had shaved his mustache and was on his way to cross the Canadian border. In 1993 he was found guilty in court of second-degree murder and sentenced to life in prison where he eventually died in 2017.
This case was featured on Unsolved Mysteries (partial clip below), City Confidential and Your Worst Nightmare.
A book was also released on the case, which also features the story of Laurie's involvement in the case. The book is entitled A Scream On The Water: A True Story Of Murder In Salem by Margaret Press and Joan Noble Pinkham.
Laurie Cabot still teaches psychic ability and the art and science of witchcraft in Salem at Enchanted Shop, as well as still offering her psychic reading services to the public.
---
Related Articles
Laurie Cabot's Message From Thoth
Review: Laurie Cabot's Book of Shadows
Magic vs. Magick vs. Majick
Salem & The Magick of Halloween Costumes
Click Below To Purchase My Book: