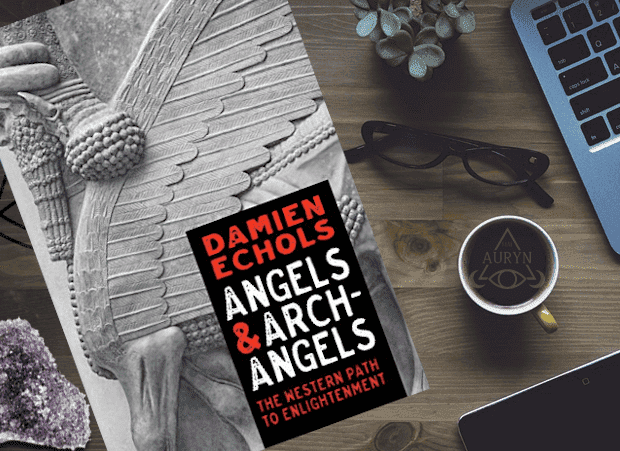 Damien Echol's Angels and Archangels: A Magician's Guide is a profound achievement. Regardless of your own religious or spiritual background, Echols provides a great approach to working with these powerful forces of the universe which have been invaluable allies to the magician and the witch throughout history. He gives a quick run-down of the importance of angels in the world's mystical traditions from the earliest civilizations to now. The book greatly pairs with his previous book, High Magick: A Guide to the Spiritual Practices That Saved My Life on Death Row but can also be read on its own without needing to read the previous book.
In Angels and Archangels, Echols approaches foundational concepts and practices in the Western Occult Tradition and how angels can be worked with on various levels and degrees of one's life and magickal practice. The book examines how to work with angels and archangels as an entry point and builds to semi-intermediate occult practices including the LBRP, the Rose Cross and the Shem Operation. There's also discussion of the Holy Guardian Angel in Western Occultism and how working these ceremonial practices helps one to come closer to their HGA and building and strengthening the magickian's Light Body.
Angels and Archangels is extremely well written and down to earth. Throughout it's pages he also provides fascinating perspectives related to the archangels that I have never come across before. He also shares some really unique adaptations and purely original techniques and practices that he developed on death row when falsely convicted during the Satanic Panic era, as well as ones he's developed and modified since through his own personal practice. While still extremely approachable for the beginner, this isn't your run-of-the mill sugar-coated Hay House book on angels, and is a fantastic book that belongs on every aspiring magickian's bookshelf, and is one of the eight books that I recommend to witches looking to learn High Ceremonial Magick.
---
Ways To Support My Work: