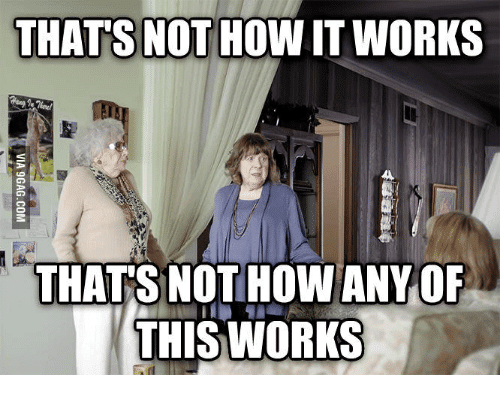 Continuing on with Debi's long strange toxic trip on guts.
"Stress causes peculiar irritations inside the gut that can damage the tract to the point where it weakens and allows undigested food or waste to leak into the body cavity. When this happens, the immune system goes into overdrive, resulting in food allergies and a host of other symptoms such as: joint pain, fatigue, depression, odd emotional disorders, chest pain, muscle soreness, cognitive dysfunction (foggy brain), asthma, and skin problems like eczema, which most people don't associate with digestive issues."
You know it almost sounds like Debi is describing fibro myalgia here. But a few quibbles. ASTHMA IS NOT DRIVEN BY THE GUT!!!!!!!!!! I cannot emphasis this enough, nor are food allergies. I was born with both before I'd had my first bottle of soy formula. Who ate junk food? Nobody, unless you consider amniotic fluid as junk food.
What Debi is trying to talk of here is something called Leaky Gut Syndrome, which is one of the newer theories as to why some folks get so sick without having any ailment that will show up on test. Research is still evolving on what it is and how to treat it.
"By taking slow, deep breaths, you can boost oxygen to your brain. This will help you overcome fear or anxiety. Brain cells are particularly sensitive to oxygen."
Dear Debi, please buzz off, or disappear, or something. You know what cells in your body are sensitive to oxygen? ALL of them! I monitor my blood oxygen levels daily, and let me tell you there is a huge difference between 98% and 92%, and it's way more than 'Brain Fog'. I start having pains in my long muscles when my numbers drop to 90 and below, feel a huge wave of fatigue hit and a host of other problems. I cannot think, walk well or anything else, just trudge over to the sofa for a little lay down when it's bad. Your blood pressure will spike, your heart will beat faster, and everything will get exponentially harder as your body tries desperately to boost more oxygen into your oxygen starved cells all over your body. It's a horrible feeling.
Debi invokes the newest relaxation buzz word "Mindfulness" without giving any sort of real definition about it. Instead she launches into a tale from her teens about a nervous friend losing weight that ended up moving in with Debi's family.
The story is revealing for things I am sure Debi did not mean to be the focus. A few snippets.
"If we had extra people drop in for dinner, which happened often at our house, she would just open a can or two of pork 'n' beans and pour them unheated into a pretty serving bowl. She had convinced my little brother, who ate the bulk of our food, that porn 'n' beans were the best thing on the planet. The little guzzler would eat the beans, so now there was food left for our visitor."
Notice here that's not exactly a meal of organic greens or boiled eggs and avocados going on. But it does sound rural and Southern. Growing boys will eat huge servings of food. They need to in order to grow. A boy must take in many more calories than an adult or a girl in order to grow. A boy eating up all the food is a household with food insecurities, not enough to go around except by adding a very inexpensive food into the mix is not a healthy situation.
Debi then goes on to explain because her mom laughed at her dad's shouting and hollering, and the bean situation that the house was merry and jolly. So much so that her friend started eating, getting into eating competitions with her pesky little brother over who could eat the most meatloaf and mashed potatoes. Depression and anxiety fled, and she gained some weight, likely mostly from the cheap carbs served, instead of any zen atmosphere emanating from Debi's verbally abused mother.
We're then treated to some rantings on the healing powers of eating a cup of sauerkraut a day, with no thought given to how much extra sodium (a rather UNHEALTHY amount) this adds. It's the whole eat only pickled and fermented foods that less than stable Jillian Epperly of Jilly Juice promotes that has also ended with a few dead followers.
"You will become sensitive to mold, chemicals, and other environmental infractions. You will become one of the "afflicted.""
Debi is speaking here about what she considers someone that has a damaged gut who is lining up to get a fecal transplant. She talks about disgusting it is, while scolding parents of autistic children that go this route to help. She floats a few lies about how you have to be practically dead from modern medicine for a fecal transplant to help at all. It is a procedure that has its place, but Debi does not have a real clue when that is.
And I leave you with this – Debi's own fecal ideas:
"REPENT: Until you change your attitude and /or lifestyle, no amount of cleaning your gut and eating good food will bring healing"
The next chapter is likely to get worse, even if I am tempted to say this is a nadir of bad, a bijou of blaming. Next Debi takes on autistic children with special blaming for the parental units.And we're only halfway through this stupid book! Brace yourself – vaccine stupidity and that oft repeated tale of her friend's child dying from a vaccination are coming.
Stay in touch! Like No Longer Quivering on Facebook:
If this is your first time visiting NLQ please read our Welcome page and our Comment Policy! Commenting here means you agree to abide by our policies but our main rule is this – Do not be a dick!
Copyright notice: If you use any content from NLQ, including any of our research or Quoting Quiverfull quotes, please give us credit and a link back to this site. All original content is owned by No Longer Quivering and Patheos.com
Read our hate mail at Jerks 4 Jesus
Check out today's NLQ News at NLQ Newspaper
Contact NLQ at Suzanne.calulu@gmail.com
Comments open below
NLQ Recommended Reading …
I Fired God by Jocelyn Zichtermann