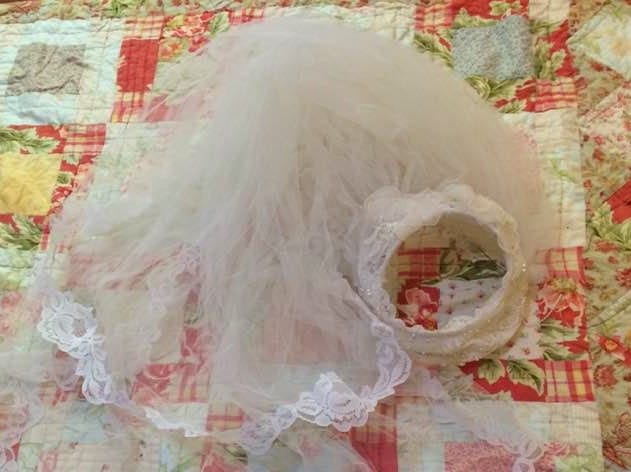 I'm in a bit of a difficult position here. Something had landed in my lap that I must share, but I don't really want. It involves one of the couples in Quiverfull that I wrote about the other day without sharing their names. This particular couple is someone I said last month I would stop sharing, and I have shared little from them. After today I'm going to mostly ignore them.
Why? Because it's clear we're not dealing with rational mentally healthy people here. Because every time I write about them it's starting to feel like I'm poking a set of sick badgers with a very sharp stick. It harms the badgers, it riles them up to insane levels, and no one benefits from it. I think that by not giving these badgers links, or publicity, and only discussing them in the abstract we're better off. The last thing I wish is to keep feeding those badgers the thing the lady badger craves the most, attention.
Just the things recently spilling from the mouth of the woman during this COVID 19 crisis have been disgracefully disgusting.
Add in the husband's sock puppeting on Twitter and other places. The death threats from their more unbalanced fans, and I've decided they are just not worth it. You do not see Pearl supporters, Doug Wilson fans, Steven Anderson's acolytes or those who follow John Piper sending emails saying they are going to firebomb your home and worse. Why this couple attracts such awful people is a topic for another day. I think it has to do with the level of shaming and blaming that goes in in their world.
Back to this 'article'. It was written by the man, and is over ten pages of word salad that would make Doug Wilson stand up and salute. The husband sent it to a troll in his men's group, thinking this person was trying desperately to lead their wife. It's the real story of their marriage, and it supports many of the guesses I made earlier in the week in my piece on Complementarian Marriage. Some selections with names edited out. It's a curious piece, much of what does not speak directly to the couple's behavior seems cribbed from a book by the Arbinger Institute. The husband "Christianized" a book on leadership.
He keeps referring to being stuck in "Satan's box" completely missing how funny that term is, and how almost sexual humor. What I am sharing here are the parts having to do directly with the couple, not the possibly plagiarized parts.
"This is our story in a nutshell. I married a beautiful creature, smart and wise in many ways, and a great Mom to my children, but she was regularly sick, and she carried with her the baggage of her parents. It is next to impossible for a child to grow up in a home with a difficult marriage and not feel the effects of the sins that are regularly perpetuated. Moods, indifference, cold shoulders, crying, yelling, arguing constantly, this is what Wife saw each week from a mother who found it impossible to bond with her husband. Now Husband comes along with his baggage of a Dad who is a strong leader, submissive Mom who loves and adores her husband, yet the husband is regularly curt with his tone and words, far too often correcting even the littlest things in his wife and kids. His wife and kids try hard to not incur his displeasure."
Puts lie to all the claims the wife has publicly made about her parents never fighting. Sounds like therapy would have been in order way before marriage for these two. What a shameful misery to live in for all those years!
"I had been told from 18 years old, "Husband's name, you know your friends are afraid of you." "Why are they afraid of me?" I asked my best friend? "Because you are so smart that every time one of us says or does something wrong you correct us with an unkind humorous remark that belittles us and makes us look bad to the rest of the group."

Here I thought I was just being funny, or just having fun with snide remarks, but it took me some 20 years later to realize how ugly the behavior must be. Even having been told my tendency towards the bad behavior of harsh correction, I went 20 years of self-justified whacks for my wife with my words and corrections. I wish I could say I am completely out of my box in this area of personal growth, but at times of stress I can jump back in,"
Translation: I thought I was better than everyone else and let them know all the time. WHAT a joy this man must have been to be around.
"Wife on the other hand suffered from unwillingness to recognize that she was carrying the baggage of her parent's relationship, along with a strong personality that needed to be in control when it came to her husband. She was in her box of needing to be right and it was easy for her to find something to justify her thinking and behaviors. After all, she was married to imperfect me. It was a regular occurrence that Wife would misbehave, say things that were unkind, be in a bad mood, or just be selfish or want me to do things her way. This was upsetting to me, so of course from my box, I would zing her with a snide remark or say unkind things to her. As soon as I mistreated her she now had all the justification she needed to stay in her box and justify her original wrong behavior."
And I have to break this off right here. It's already too long and we know this husband loves his words and having the last word. These are his last words here. I will be sharing more from this document every Sunday until we unpack it fully. Interesting set up for a very bad marriage that could have been improved early on with counseling, some loving kindness towards each other and a whole lot of honest communication. What we have here are two people that should have never married, and have spend years suffering as a result. In the next bit husband claims communication does not work, and that Adam allowed Eve to eat the apple. I guess he does not understand free will or the role of communication in marriage either.
Please do not stay in marriages like this! It just warps the partners into monstrous beings.
Bracing myself for a new spate of death threats.
Stay in touch! Like No Longer Quivering on Facebook:
If this is your first time visiting NLQ please read our Welcome page and our Comment Policy! Commenting here means you agree to abide by our policies but our main rule is this – Do not be a dick!
Copyright notice: If you use any content from NLQ, including any of our research or Quoting Quiverfull quotes, please give us credit and a link back to this site. All original content is owned by No Longer Quivering and Patheos.com
Read our hate mail at Jerks 4 Jesus
Check out today's NLQ News at NLQ Newspaper
Contact NLQ at Suzanne.calulu@gmail.com
Comments open below
NLQ Recommended Reading …
I Fired God by Jocelyn Zichtermann