This is the sixth in a 15-part series of pics from Syria.
First — Second — Third — Fourth — Fifth — Sixth — Seventh — Eighth — Ninth — Tenth — Eleventh — Twelfth — Thirteenth — Fourteenth — Fifteenth.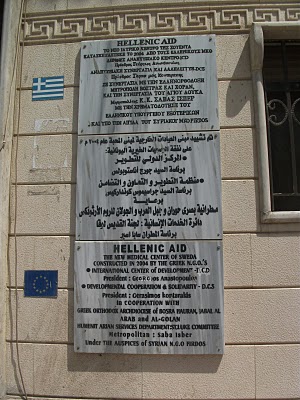 Thanks to donations, Metropolitan SABA has been able to help the people of Sweida by providing a clinic …
[Click the pic for a closer view.]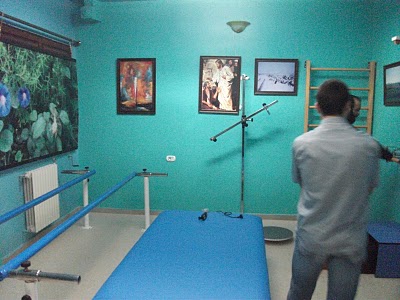 One of the rehab rooms at the clinic; Fr Timon is opting to weigh in …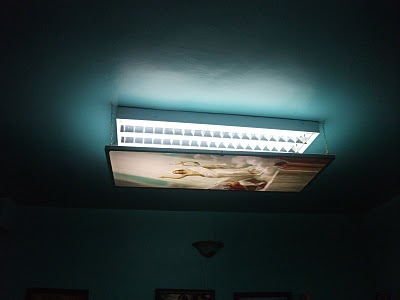 Now that's something you don't see in many American clinics — click the pic to see a surprising Light.

Donations have also helped to provide a Child Care Center by the Cathedral which is open to all — Christians, Druse & Muslims.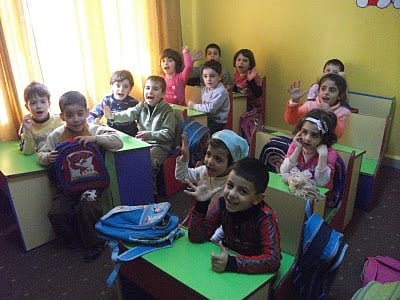 These kids were so well behaved! The teacher had them count for me … in English. (Thanks God, I didn't have to return favor in Arabic!)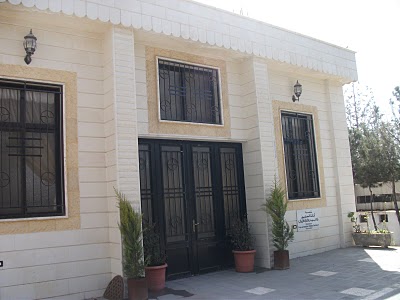 As mentioned in the Syrian podcast, this is "Houston Hall".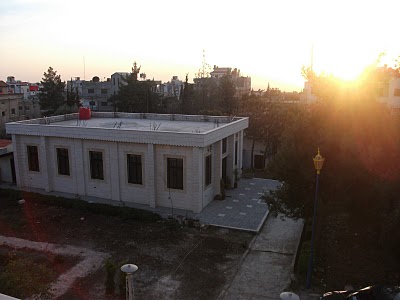 A view of "Houston Hall" from the balcony of the Chancery …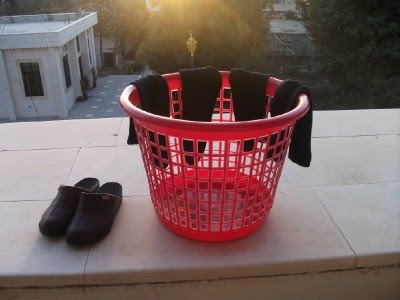 Where I was drying my socks for my trip on the morrow …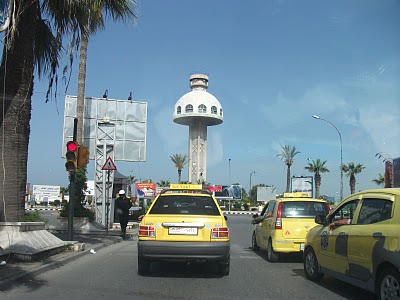 To Latakia.
You'll want to stop by over the next couple days for pics of places wondrously connected with St Thecla and the Mother of God in Latakia, Ma'loula, and Saidnaya.
Podcast – "The Blindside" (in Syria); Article – Antiochian website