This is the eleventh in a 15-part series of pics from Syria.
First — Second — Third — Fourth — Fifth — Sixth — Seventh — Eighth — Ninth — Tenth — Eleventh — Twelfth — Thirteenth — Fourteenth — Fifteenth.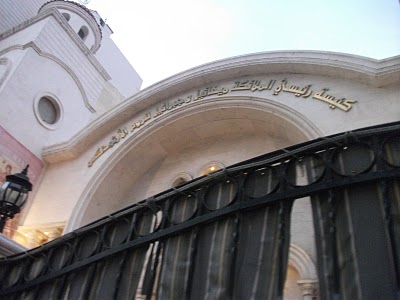 This is St Michael Church where I had the blessing of serving Hierarchical Liturgy with Metropolitan YOHANNA on Sunday, April 18th. Unfortunately …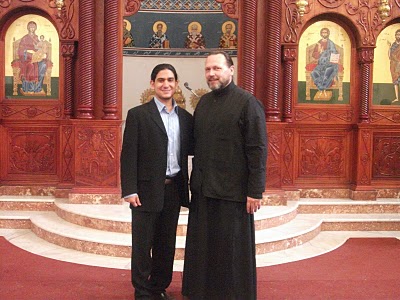 … since I was serving, I didn't get any pics! The previous one was taken, street-side, on a day when we couldn't go in, due to a wedding. The one above is of me and St George parishioner, George Katrib (following Liturgy).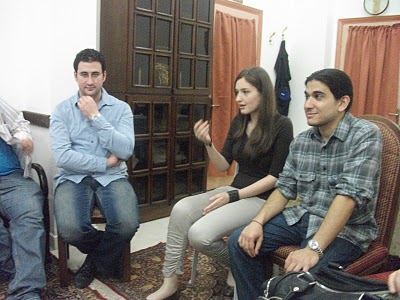 Metropolitan SABA's niece, Nour, joins the "Latakia Gang" in the office of Fr Spyridon.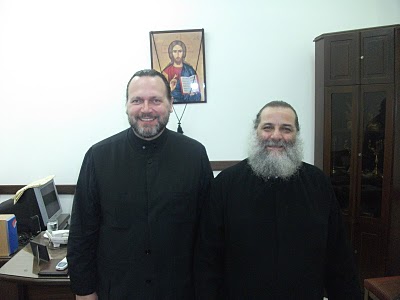 Me and him, there.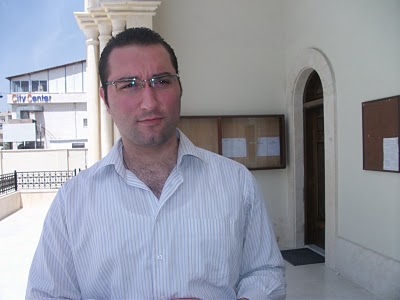 "What? You doubt me?" — Let me explain: Prior to this pic my camera was acting up and taking all kinds of goofy angles. George, here, fixed it — and, for proof, I took his picture. (The gals tell me that the mall in the background is a worthy stop.)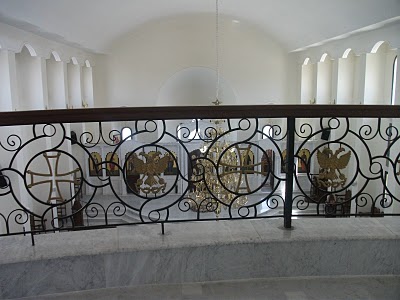 Looking through the balcony railing at the new church of St John.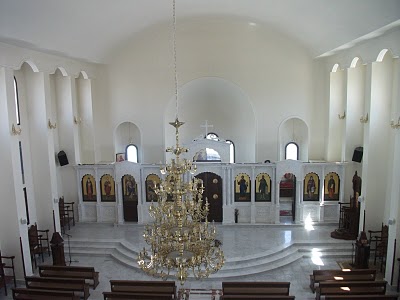 The church was recently consecrated and, as you can see — though beautiful — there's work to be done.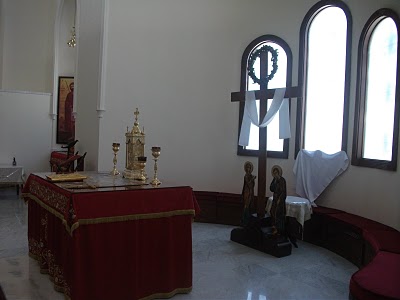 The altar …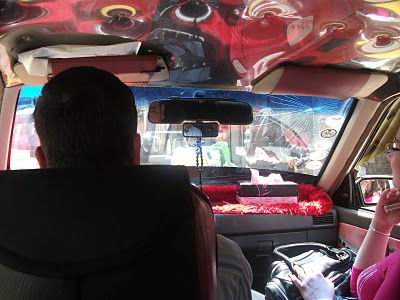 Inside a funky Syrian cab. The driver is a school teacher who supplements his income on the weekends behind the wheel.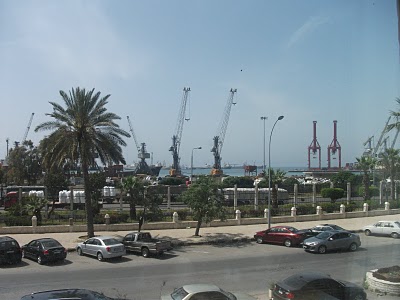 Speaking of supplementing income, this is the shipping docks of Latakia. The locals remember fondly the great view of the Mediterranean before this industry — all the while admitting that it's good for the economy.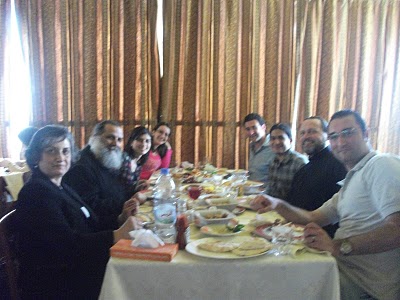 We broke the Sunday fast in grand style; the pic's a bit blurry …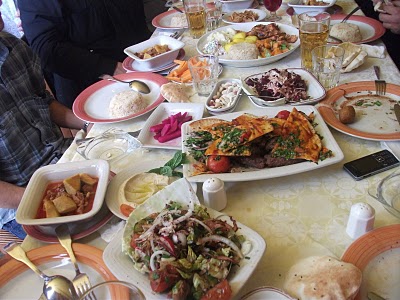 A clearer view of … gluttony.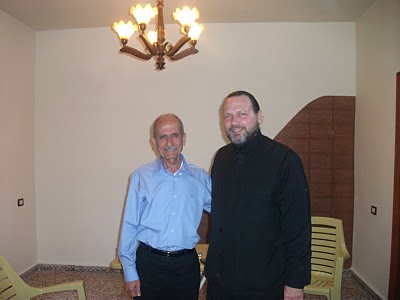 After the afternoon "breakfast", I visited with George and his father, Gabby Katrib, at their "family residence" which — last I heard — is for sale; the reason they were in Syria, from Houston.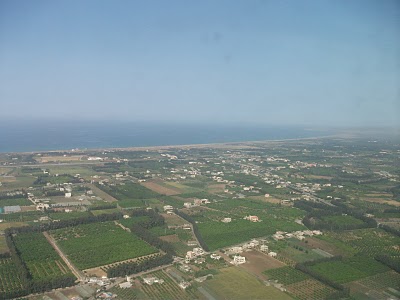 Monday, April 19th … a view of the land and sea from the plane, headed toward …
Next: Old Damascus.
Podcast – "The Blindside" (in Syria); Article – Antiochian website