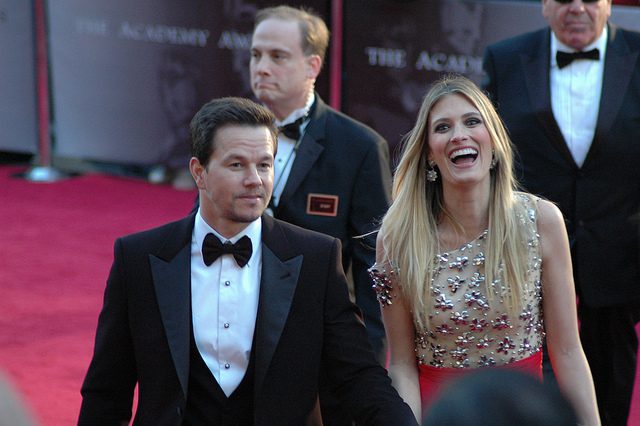 Parish priests are where the rubber meets the road.
If the parish priest fails, the Church fails.
We need to pray for these men in collars. They have a grave responsibility for souls.
Actor Mark Wahlberg left a life of drug and violence which resulted in him being charged with attempted murder to become a devout follower of Christ.
"I pray every day and try to go to church every day. My faith in God is what makes me a better man," he says, earnestly. "It's the most important part of my life. I pray that I will live up to my intention to be the best husband and father than I can be. I never would have been able to change my life and have the success and love that I have in my world today without my faith."
This dramatic change is a testament to what can happen when the shepherding of a priest combines with God's redemptive mercy. It is also a testament to the fact that we are, each of us, works in progress.
The article I quote below says that Mr Wahlberg is in a "committed relationship" with the mother of his four children. It turns out that they were married in the Church after having been together for a number of years. They had three children at the time of their marriage.
The ever-forgiving, always-loving Catholic Church welcomed them home.
From Square Mile:
For the longest time, it didn't look as if Mark Wahlberg would make it beyond the prison cells of Boston – never mind to the glitz and glamour of Hollywood. As a teenager he was arrested and detained multiple times – he was once charged with attempted murder (although pleaded guilty to assault) – and was addicted to cocaine before the age of 15. His biography is almost as extensive for his misdemeanors as his filmography.

It's something he's asked about a lot in interviews, and something that he always responds to. It's also what makes him a controversial actor: some believe that he didn't deserve a second chance, particularly given the nature of some of his crimes, but he's always maintained that he has had to put the past behind him. That 'kid from the wrong side of the tracks' vibe stayed with him and his image as the bad-boy of Hollywood served him well, but the most important thing he remembers from this period is his faith.

It was religion that helped Wahlberg back onto the straight and narrow after his parish priest took him under his wing, and he's retained that faith to this day. "I pray every day and try to go to church every day. My faith in God is what makes me a better man," he says, earnestly. "It's the most important part of my life. I pray that I will live up to my intention to be the best husband and father than I can be.

I never would have been able to change my life and have the success and love that I have in my world today without my faith."