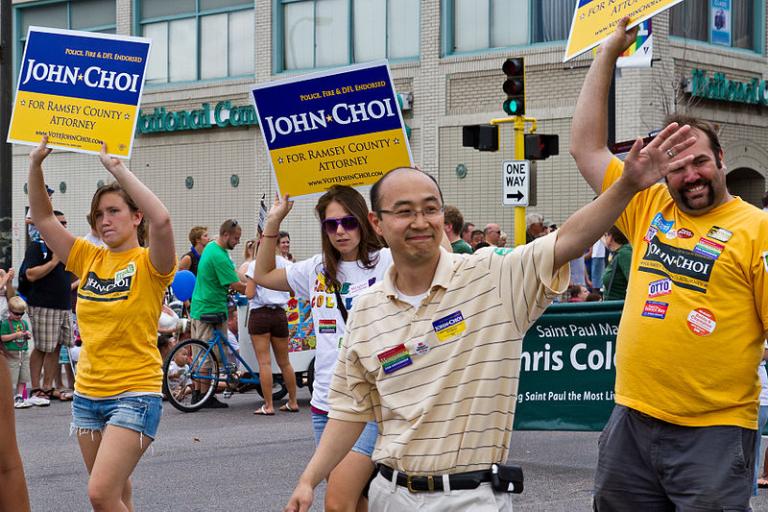 Prosecutors filed criminal charges against the Archdiocese of St Paul Minneapolis due to what prosecutors claim was "mishandling" of "repeated complaints of sexual misconduct adjacent a priest." According to news reports, the archdiocese was also charged with "failing to follow through on pledges to protect children." There's also a civil penalty in there somewhere, as well.
The six charges filed against the Archdiocese were all misdemeanor charges of failure to protect children. They carry a $3,000 fine. The civil petition is intended to allow lawsuits against the Archdiocese.
I don't know what statue the prosecutor is using to do this. In Oklahoma, failure to follow through on a contract, which is the most legal you could get with failure to follow through "pledges to protect children" would be civil, not criminal. Perhaps that is the civil portion of this charge. But then again, I'm not sure what a county prosecutor would be doing filling what amounts to a class action civil suit.
I'll let legal minds better versed in Minnesota law sort this out. It may just be that the news reports are fuzzy.
The charges are based on the conduct of a former Catholic priest of the Minnesota St Paul Archdiocese named Curtis Wehmeyer. Father Wehmeyer is now serving a five year sentence for criminal sexual conduct and possession of child pornography. He has also been charged with molesting two boys in Wisconsin.
The most unusual aspect of this case is that the prosecutor added charges that the archdiocese ignored what is regarded as normal homosexual behavior on the part of Father Wehmeyer. Specifically, they charge that the Archdiocese "placed him in his own parish, despite learning about his attempts to pick up young men at bookstores and his encounters with law enforcement at "cruising" spots where men were known to meet other men for anonymous sexual encounters."
Usually, public officials bend over backwards to delineate between clergy sexual abuse of young boys and homosexuality. This time, the public official conflated the two things.
From The New York Times:
CHICAGO — Prosecutors in Minnesota filed criminal charges on Friday against the Roman Catholic Archdiocese of St. Paul and Minneapolis, accusing church leaders of mishandling repeated complaints of sexual misconduct against a priest and failing to follow through on pledges to protect children and root out pedophile clergymen.

The charges and accompanying civil petition, announced by the Ramsey County prosecutor, John J. Choi, stem from accusations by three male victims who say that from 2008 to 2010, when they were under age, a local priest, Curtis Wehmeyer, gave them alcohol and drugs before sexually assaulting them.

The criminal case amounts to a sweeping condemnation of the archdiocese and how its leaders have handled the abuse allegations — even after reforms were put in place by church leaders to increase accountability — and the charges are among the most severe actions taken by American authorities against a Catholic diocese.