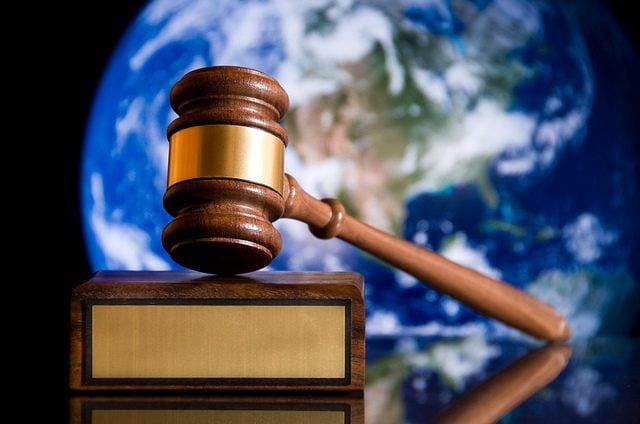 There really ARE two kinds of people in the world: those who will go to jail rather than do what's wrong and those who will send them there. Robert George, McCormick Professor, Princeton, Charman, US Commission on International Religious Freedom
Kim Davis has been released from jail. Judge David Bunning, who ordered Davis jailed in the first place, says that he is satisfied that her deputies have fulfilled their obligations to issue marriage licenses to gay marriages.
His order releasing Mrs Davis requires that she cannot interfere with her deputies issuing marriage licenses to "all legally eligible couples." The implication is that if Mrs Davis does not perform her duties as a dully elected official to the judge's liking, he will imprison her once again.
I am going to repeat something I said earlier: The judge is over-stepping his authority. Mrs Davis is an elected official and his purview does not extend to telling elected officials whether or not they are performing their duties in a satisfactory manner.
If an elected official does not perform their duties in a manner that the courts deem necessary, the courts have a certain latitude for redress, but this does not include summarily imprisoning the elected official. Perhaps the most clear-cut case of this in American history was when the Supreme Court ruled that the forced removal of the Cherokee Nation from their hereditary lands to Indian Territory (what is now the State of Oklahoma) was unconstitutional, and President Andrew Jackson ignored the Court.
Impeachment and the election process are how this nation has dealt with elected officials who do not perform their duties properly. When courts begin to imprison elected officials based on how they perform their duties, they are overstepping the separation powers which is one of the primary guarantors of our freedoms.
I realize that those who favor gay marriage will not allow themselves to see this. I also realize that the concept of separation of powers has become increasingly weak due to judicial overstepping of its clear boundaries by using its power to issue rulings to create and pass legislative initiatives of revolutionary proportions without any reference to representation of the people. But the courts must be stopped from overstepping their boundaries by imprisoning elected officials for not performing their duties in the manner the court decides they should.
There is a lot more at stake here than the recent judicial fiat on gay marriage.