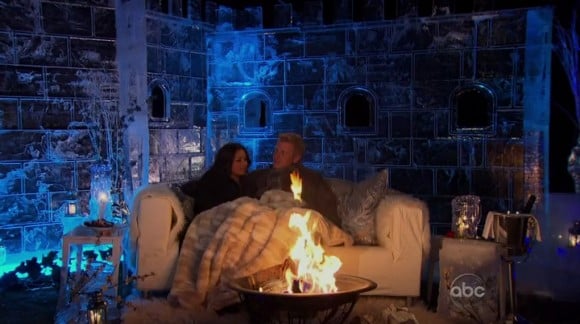 I'm asked all the time what my favorite travel destination were on The Bachelor/Bachelorette. Today I thought it'd be fun to give you my top 5.
1) Thailand. We visited both Krabi and Chiang Rai while filming, and I was blown away by both. If Thailand isn't on your bucket list, it should be. The beautiful beaches, the giant stone formations jutting out of the ocean, the wildlife, the lush forests and the Thai culture all make for an awesome travel experience. (Also, this is my sentimental number one considering I proposed to my wife here.)
2) Whitefish, Montana. This may seem like a funny choice for number two seeing as how it's domestic, but I loved Whitefish. We went in the fall when the leaves were starting to change, and the weather began to cool. I can't think of any place I'd rather be in autumn. The mountain landscape combined with the tall trees, fresh air and small town feel, makes Whitefish a very good travel destination.
3) Prague, Czech Republic. This place is loaded with history and stone buildings and castles that are hundreds of years old. If you're like me, you'll be enamored by the beauty of it all. Fun fact, Prague was dirt cheap. I remember grabbing dinner with a producer at a fairly nice restaurant and the tab was $12 U.S. for both of us.  
4) Lake Louise, Alberta, Canada. Lake Louise is the single, most beautiful location I've ever seen. I follow all kinds of photography pages on Instagram and Lake Louise always shows up. The lake is surrounded by mountains and fed by a natural glacier stream which makes the water bright blue. This might be my number one location if it weren't for the fact that there's not a whole lot to do outside of the lake and the Fairmont Hotel which overlooks the lake. (Although Banff is a great ski town only 45 minutes away). This is also a sentimental favorite because Catherine and I had our first one on one date here, complete with custom ice castle.
5) Dubrovnik, Croatia. I wasn't sure what to expect out of Croatia but I was pleasantly surprised. Dubrovnik is in South Croatia, to the east of Italy with the Adriatic Sea in between so it has a very Mediterranean feel with a Medieval history. Apparently Dubrovnik is a popular travel spot for Europeans on holiday. And fun fact: a lot of Game of Thrones is filmed in Dubrovnik because of its historic castles and beautiful landscape.  
Buy my New York Times Best Selling Book For the Right Reasons: America's Favorite Bachelor on Faith, Love, Marriage, and Why Nice Guys Finish First
to learn more about how Catherine and I met!
Read more on the Faith and Family Channel – follow me on Facebook, Twitter, and Instagram!