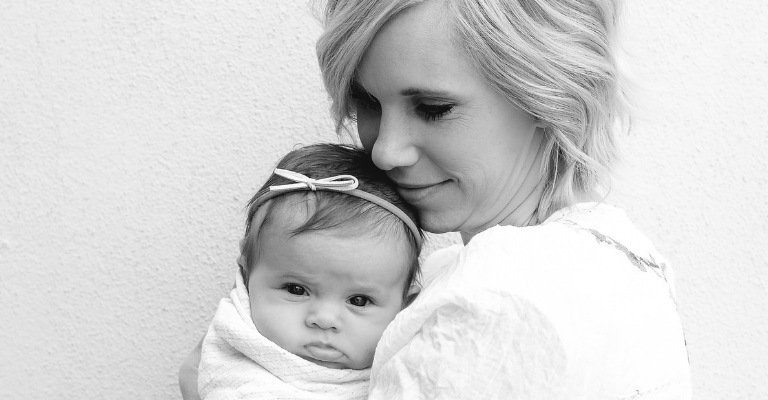 I recently read an article that said childbirth is a bigger factor in divorce than infidelity.
You're more likely to split up because you had a baby than because one of you cheated.
According to the Relationship Research Institute in Seattle, within three years of the birth of a child, about two-thirds of couples find the quality of their relationship declines.
Five years after the birth of a child, 13 percent of couples divorced.
What's up?
You did all the work and he wants to divorce?
You carried a baby for 40 weeks, you packed on 30 pounds, your tummy is now the shape of a deflated balloon and he wants to divorce you?
Are men just jerks and unable to relate to the changes women go through after childbirth?
Even when both parties are on board for babies, the article states, the reality of taking care of a newborn and raising children can sometimes lead to irreconcilable differences.
Raising a child definitely leads to differences. I'm not sure I'd call them irreconcilable.
Differences like:
A change in priorities
Both spouses feel unappreciated
Most of Mom's attention is dedicated to the baby
Differences that are to be expected after the birth of a baby.
A baby complicates life.
It's a huge change. And most women start showing up a little differently in the marriage.
More tired. More frustrated. Maybe even a little resentful because her husband isn't experiencing the same emotional, physical and hormonal changes she is. Life for him appears to roll as normal.
Except that his wife is more focused on the baby than on him.
And she might seem less fun.
Many woman laser focus on the kids and take attention off the marriage, which can leave him feeling left out.
"They're just jealous," one mom in the article hypothesized. "They can't stand the thought of someone else taking their wife's attention."
That may be partially true. And natural. If his attention was focused disproportionally on work or sports or on anything other than her, she'd feel a little left out, too.
Being a mom to littles is exhausting. Some days you feel like you may fall over at any minute, which doesn't do much for intimacy.
But keeping the flame alive while the sparks are small (or mid-sided or teenagers), will pay off in the long run.
Keep your marriage strong and healthy by:
Finding ways to make husband and wife time a priority. If things go as planned, you'll be a wife much longer than you'll be a mother to young children.
Teaching your children to respect your time with your husband. Everyone wants happy well-adjusted kids, and they'll be happy and well adjusted when they see that Dad and Mom are priority in each other's lives.
Carving out time to talk each week.
Making time for yourself. You're much happier when you're rested and refreshed.
I suppose you could blame a divorce after childbirth on the child. If she hadn't had the baby, the relationship wouldn't have changed.
Having a baby doesn't have to be the last nail in the coffin on your marriage.
While caring for a child may take most of your time, it does not have to dominate your universe. Find ways to stay connected and emotionally intimate and reduce the chances of childbirth leading to a split.
Need skills to build intimacy?
---
Subscribe to updates from The Not So Excellent Wife here!
Also known as the Not So Excellent Wife, Sheila Qualls understands how tiring a tough marriage can be.
She went from the brink of divorce to having a thriving marriage by translating timeless truths into practical skills. She's helped women just like you turn their men into the husbands they want.
After 33 years of marriage, she's a coach and a speaker whose passion is to equip women to break relationship-stifling habits and do marriage God's way. And you don't have to be a doormat to do it.
She and her husband Kendall live in Minnesota with their five children and their Black Lab, Largo.
In addition to coaching, Sheila is a member of the MOPS Speaker Network. Her work has been featured on the MOPS Blog, The Upper Room, Grown and Flown, Scary Mommy, Beliefnet, Candidly Christian, Crosswalk.com, The Mighty and on various other sites on the Internet.