If you're looking for love, or want to deepen the love you have, you should read the Witch's Heart by Christopher Penczak. Published by Llewellyn in 2011, it's an all-encompassing guide to modern pagan love.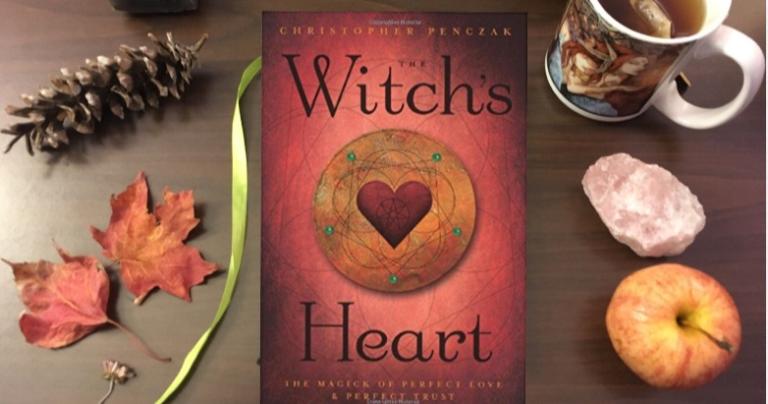 Whenever people ask me about love magic or spells, I always refer them to this amazing book. In the beginning of the book, Penczak delves deeply into notions of self-love with a powerful affirmation ritual. After all, he says, like attracts like. If we're not happy and confident alone, chances are we'll never be happy in a relationship.
The book asks a series of questions which help readers hone their nebulous desires for love into specific energetic magnetism. These put you in touch with your true intent — for example, are you interested in a romantic relationship, or merely a physical one? Penczak makes it clear that there's nothing wrong with either of these, or any other desired relationship. But, being honest about it is key in obtaining what you desire.
Another section of the book discusses the need for healing from past relationships. There's an amazing bath ritual for this that could help anyone desiring healing from a broken or hardened heart.
I was relieved to read the passages about the ethics of love magic, especially when someone wants to attract one person in particular. There are boundaries of respect and potential creepiness there, and Penczak does an excellent job at navigating them with class.
There are several love spells, and although I haven't tried them, the author says he has had successes. I was also glad to see that the book isn't hetero-centric (i.e. "a man and a woman," a huge pet-peeve of mine), and some polyamory is included as well. As he is in a poly relationship, he understands the subtleties of those waters, and could probably write an excellent poly book.
Penczak's shared stories in the Witch's Heart are amusing and heartfelt. The end product is a book that clarifies romantic or lustful longings into intention and magic, which can attract a true partner.
Although this is the first Penczak book I've read, the author's style and thorough presentation on the matter make me look forward to reading more of his many books. 5/5 stars
* * *
If you haven't already read my Ten Steps for Energetic Cleansing After a Break Up, I suggest you take a look. After all, they helped me get to a much better place energetically, and led me to find my life partner.
~ Starlight Witch ~