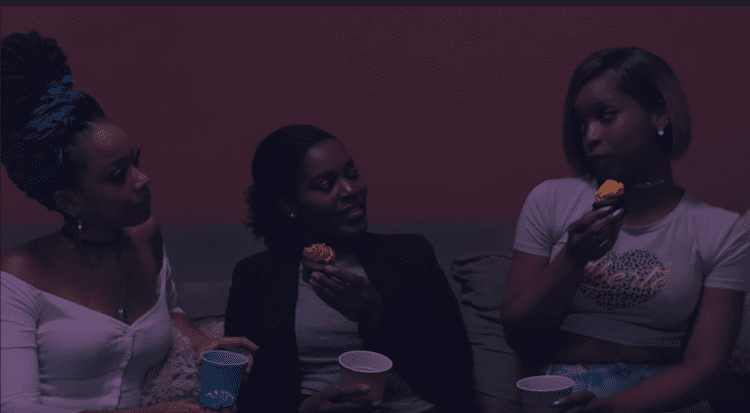 Juju the Web Series, created and produced by Moon Ferguson, just finished season one of their online show. It's available on YouTube and they're currently working on a season two.
"I wanted to see a world of Black supernaturals, so I created one."

– Moon Ferguson, Creator
For people who enjoy shows such as The Chilling Adventures of Sabrina, Charmed, and Buffy but want a more diverse cast of relatable characters, this web series is for you. I've personally been a fan of authors such as LA Banks and have long wished for her works or that of similar ones to be put on tv. Unfortunately so many tv shows on witches, supernatural characters, and fantasy drama tend to be a sea of white. Too often Black characters are simply supporting characters for the main white leads, and/or get killed off. After reading reviews by the Nerdist and Syfy online for this web series and having already been disappointed by recent decisions made in producing American Gods, I had to give this drama about three Black women discovering that they're descended from powerful witches a go.
Ferguson herself describes the show as "Insecure meets Charmed".
About Juju the Web Series
Ayana "Yaya" McGregor (Cassandra Borgella), Angelique "Gigi" DeBlanc (Nedge Victome), and Aleja "Ally" Delgado (Cydni Jenkins) are three friends living in NYC. They're everyday Millennials juggling careers, dating, and socializing when they discover that they are descendants of three Yoruba witch sisters. Throughout the show they struggle with their newfound powers and how it impacts the rest of their lives. Yaya is an empath who runs an herbalism shop. Ally is career-driven, often to the point where she neglects everything else, including herself. Gigi is fiercely independent, outspoken, and wants to have fun without either settling down or compromising her values.
In season one, we're just getting to know the characters as well as their magical abilities. There's the mysterious stranger named Ada who shows up and appears to want to help them. Ada's also the only one who seems to know what these women are and where they came from, but even as the season ends we know very little about her. There's also a villain who shows up and we know even less about her, except that she seems to know what these women are. Season one is one of discovery as they try to reconcile what they are learning about their ancestry with their present day.
There are some small blink-and-you-miss-them details and symbolism that reveal actual lore and research into ATRs. No spoilers, but keep an eye on that cupcake scene and the colors in relation to each of the women. I suspect there may be more to these little things as more is revealed! Fingers crossed.
Season Two Is Coming! But Only If the Fundraising Goal Is Met
What is promised for season two is more background into the three witches, more supernatural creatures being introduced, and…drumroll…longer episodes! Watching these episodes online has been like popping potato chips. You eat one and before you know it the whole bag is gone. That's honestly my only complaint, I would love longer episodes! They are about the same length as a 30 minute tv show if you remove the commercials. They are also hoping to improve lighting and sound quality as well as the special effects. But honestly, aside from small details here and there I haven't seen too many hints that there are budget limitations. The show is extremely well produced, the storytelling is fantastic, and I became invested very quickly. The music used on the show and on the Spotify playlists for the characters is also great.
And speaking of investing, the Kickstarter is underway for season two over at Seed & Spark. There are various incentives per donation level, but a season two is incentive enough for me so I've already chipped in. I hope others will do so as well.
My hope for the show is that they get picked up by a network that will bring this series to a wider audience. And I understand that Ferguson shares that hope. It's fresh, entertaining, and has the right balance of humor and drama. I'm also a huge fan of this particular genre when it comes to tv shows, and I'm very eager to see more of this particular one.
You can learn more about the show and support season two here.