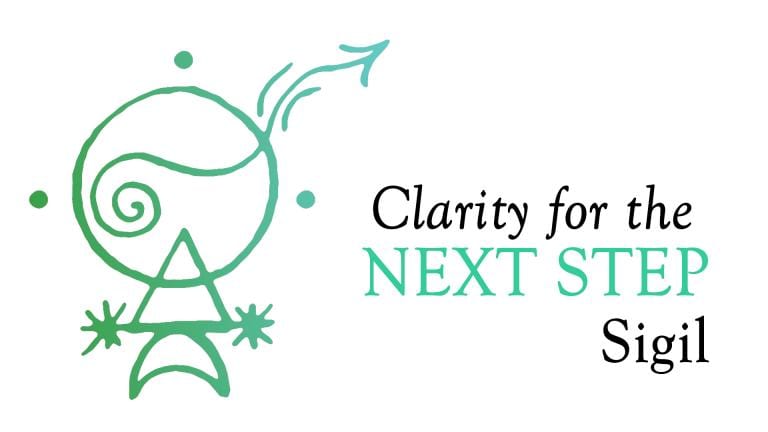 There is a lot of uncertainty right now for most people. The pandemic has affected folks in a multitude of ways: employment, health, family structure – causing a re-ranking or re-examining of priorities and goals. So many people are wondering "what is the next step? what now? what should I be doing?"
This common predicament for many was the inspiration for the sigil we created in my June 11th Sigil Witchery workshop. This sigil joins the collective of other sigils created over the last few months that focus on needs and issues caused by the pandemic, including the Psychopomp Sigil and A Sigil for Managing Panic. Every sigil is co-created in the workshop collectively, then cleaned up for digital distribution after the workshop. You'll see below we had a few suggestions for the name, but for ease we'll refer to it as Clarity for the Next Step Sigil. The finished sigil gives the sense that it may walk off (which is excellent for getting things moving!), especially with it's asymmetrical alignment directing us off to the future.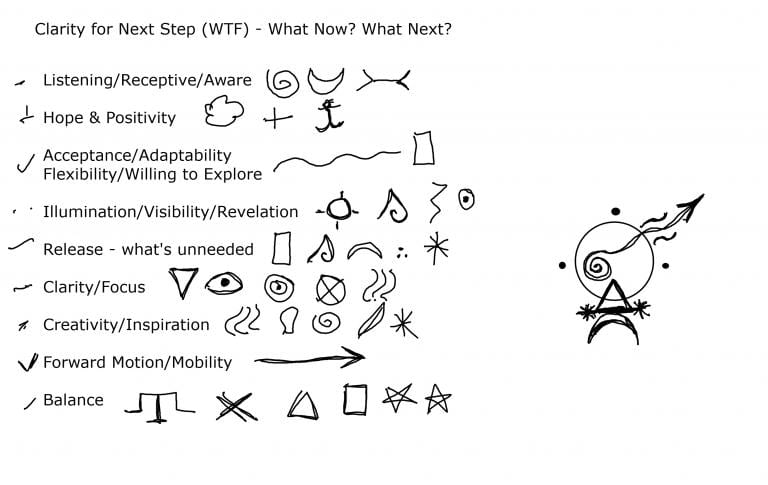 Built Into This Sigil:
– enhance ability to listen, be receptive and aware for opportunities
– instill hope and positivity
– foster acceptance/adaptability – to be flexible and willing to explore new options
– provide illumination, increase visibility of path, encourage revelation
– aid in releasing what's unneeded/holding you back
– draw creativity and inspiration to you
– encourage forward motion/mobility
– maintain balance in a healthy manner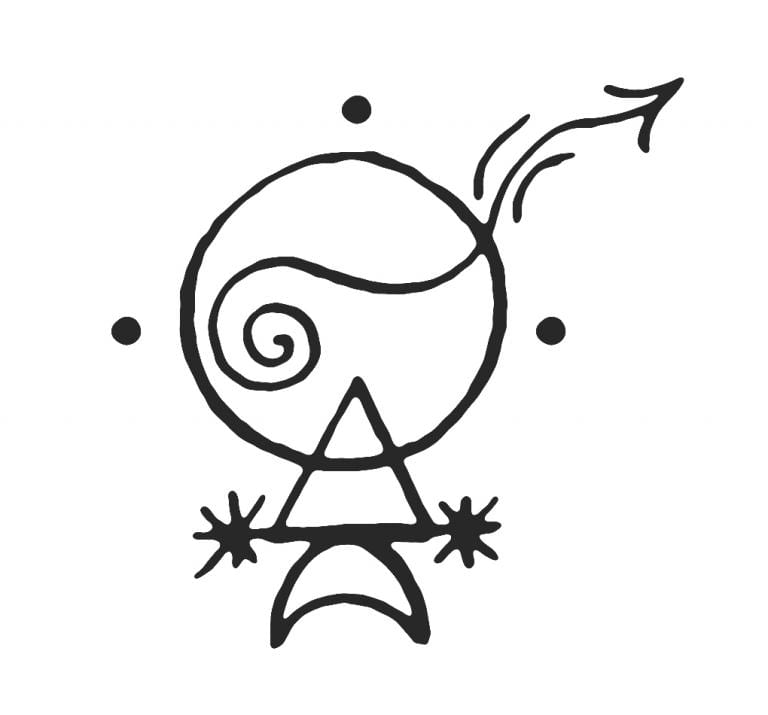 How to Use This Sigil:
You are welcome to use this sigil however you see fit that is in alignment with the intent of the sigil.
Ideas for use:
– use in scrying and divination
– place on your altar to act as a focal point
– place on a candle (purple, green, blue, or white are all good options) to draw inspiration
– anoint your body with it prior to trance or ritual working
– use for meditation
Please note: When sharing this sigil (or any other sigil you find on this blog), please be sure to include the link to the blog post. The sigil works best if people understand precisely what went into it, versus just sharing the image and telling people to use it.

Clarity for the Next Step Sigil by Laura Tempest Zakroff is licensed under a Creative Commons Attribution-NonCommercial-ShareAlike 4.0 International License.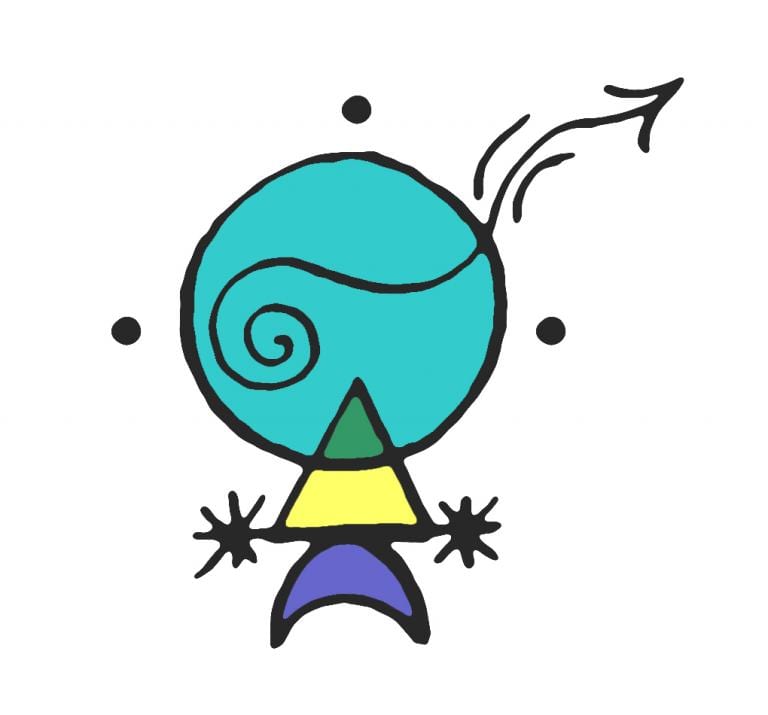 More Sigils Like This One
This sigil joins the other recently crafted ones as tools to help us collectively address the ongoing challenges created by the coronavirus pandemic. Those include:
A Sigil To Feed the Body & Soul
The Immunity Booster Sigil
The Needs Met Sigil
A Sigil For Managing Panic
A Sigil For the Protection of the Vulnerable
Psychopomp Sigil
Growth for a New Tomorrow Sigil
To find out more about this method of crafting sigils, checking out Sigil Witchery.