You wouldn't have known it by my 2013 "suggestion" list, which took up two separate posts — along with the usual monastic goodies list (the Summit Nuns have a lovely hostess gift!) — but last year at Christmas, we cut 'way back on our gift list and increased our charity-giving.
We liked that. It really helped re-orient our hearts and minds and de-emphasize the materialism that is taking over the season.
For 2014, we are feeling inclined to repeat that effort, and this time my suggestion list will fit one post, and reflect that. Let's see about gifts that are (around) $50 or less:
For instance, somehow over the course of the year, I discovered the wonders of Bulgarian Rose Water, and ah, I love this heavenly-smelling stuff. I spritz it on my hair if I'm not feeling up to blowing it out, and it softens and smooths away the frizzies. I keep a spritzer at my desk and use it a few times a day when I need to clear my mind, refresh my face and give my spirits a little lift. My skin is clearer, smoother, softer. This is terrific stuff. I keep several small misters handy (including one in my new purse!) and refill them from this bottle. Terrific for soothing wind-burned (or sun-burned) skin.
Once I fell in love with the scent or roses (and I am notoriously anti-scent) I decided to give this Crabtree and Evelyn Rosewater Lotion a whirl for my dry skin. It's so fabulous that when I touch my own arm I surprise myself, thinking, "oh, so soft!"
So, now I slather on the English Rosewater Shower Gel, then the lotion, then spritz the Bulgarian water, and man, I smell nice all day, and I feel nice, too!
Too girly for you? How about a Universal remote control that will make a guy happy, because it's a gadget, and will make everyone glad to not have multi-control clutter all about. My husband — tired of me whining that I can't figure out how to watch Seinfeld reruns, and also weary of always needing the one remote that is lost — says this is a good one, even refurbished.
Another handy gadget that I don't really understand but that my husband likes is this Acefast INC Qi Cylindric Wireless Charger Charging Pad Charging Station. This appears to make men happy because they do not have to actually plug in their phone to charge, and can just lay the phone on it, overnight? Or something? I think? Also, this S5 SlimPWRcard – 0.5mm Qi Receiver for Samsung Galaxy S5 SV is supposed to be good.
Need a hostess gift that can be used after Christmas? Or do you want to strongly hint to someone that you'd prefer them to host the Super Bowl party for 2015? This Football Stadiium Chip and Dip Serving Set meets the case. It's very cute, and for them as likes to watch the fooseball, a good gift!
If you know someone who gets so involved with work that they forget to drink their coffee or tea and then grouse that it's gone cold, then this Contigo Thermo Ceramic Desk Mug is just the ticket. The beverage stays piping hot for the longest time, and the ceramic edge keeps the mouth-feel from seeming like one is drinking all day from a travel mug. I've used mine every morning for two years, and it's still like new. At under $20, it's a great "secret Santa" gift.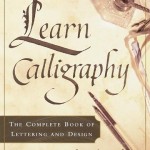 How about a gift that is suitable for both tweens and a senior citizens
interested in picking up a new skill? I'm gifting them with
a book on calligraphy
and these
Sharpie chisel-tipped markers
, which will be forgiving for hands that might be more accustomed to thumb-texting than writing, or a little stiff from arthritis. And of course,
a drawing and sketching tablet
for all the practicing! I'm also getting this
Art of Whimsical Lettering
, for the young'un.
Back in October, when I was dithering about finally replacing my five year-old handbag, I made a mental note to take another look at this Sak Pax Swing Pack Cross Body. Too young for me, I think, but so cute, and with the feathers? My niece will love it. Also, it's double my stated $50.00 limit, but I still say this Baggalini Rolling Tote is a terrific gift. For a weekend away? It's the best!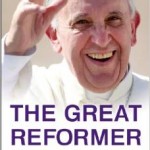 My Top Book Recommendation: Austen Ivereigh's The Great Reformer: Francis and the Making of a Radical Pope. Yes, I know the market is glutted with Pope Francis titles, but if you must settle on one book about the Holy Father, make it this one. I'm in the middle of reading it right now, and it is — to my way of thinking — the definitive Francis book, thus far. It is a clear study of Bergoglio's past, unencumbered by ideological taint, and that gives us a refreshing sense of what Bergoglio's present and future service to the church may be like. As I wrote elsewhere, the book "provides a helpful key to understanding Bergoglio's inner workings, and how, ultimately, neither "Right" nor "Left" has any business claiming a man who is simply all for Christ and who leads from the centrality of Christ." A full review when I've finished it, but The Great Reformer is, so far, an absolute winner that deserves to be read by those who admire Pope Francis, and perhaps should be read by those who are confounded by him, but are trying to understand.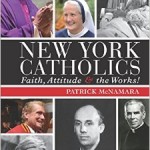 If you have enjoyed Pat McNamara's chronicles, here at Patheos, of the fascinating people — lay and consecrated — who have led and shaped the history of the church in America, you will doubtlessly enjoy New York Catholics: Faith, Attitude and the Works. Here, Catholics of the past (like Tomas Merton, Fulton Sheen, Elizabeth Bailey Seton and Pierre Toussaint) and who have lived in, or passed through, New York while on their missionary way rub up against modern Catholics like Jimmy Fallon and Mother Agnes Donovan and make for fascinating reading that is not of simply "local" interest. Very well done.
If you need more shopping ideas — heavy on book recommendations — check out National Review's shopping symposium, and if you want some ideas for kids of all ages (and for all budgets) Simcha Fisher has that extensively covered.
Related:
Gift Ideas, 2012