… Isn't this absolutely lovely?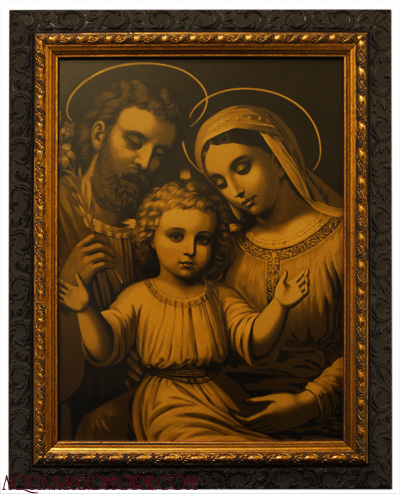 Wouldn't this look perfect in your home or on your home altar? Perhaps you know the perfect someone who'd love to receive this as a gift this Christmas. Hey, one less present to buy. Well, Aquinas and More Catholic Goods is offering you a chance to win this antiqued frame print of the Holy Family for free.
All you have to do is click below on the rafflecopter and like Aquinas & More's Facebook page to receive one entry into their giveaway. If you like The Crescat on Facebook you get another entry to better the odds. It's not gambling since you don't have anything to lose and I don't think gambling is considered a sin anyway or else a lot of parishes I know would be in trouble for hosting casino nights – I'm looking at you Sacred Heart – and Bingo nights. So you have no risk of mortal peril. Just a chance to win some pretty for your home.
Good luck!