TEXAS priest Father Mark Goring is a popular figure on YouTube, and even has his own channel. But when he recently posted a video about various aspects of the abuse scandal in which the Catholic Church is currently engulfed, he was ordered to shut the hell up, and the video was removed.
According to this report, Goring – a member of the Companions of the Cross priestly community and director of the Catholic Charismatic Center in the Archdiocese of Galveston-Houston – was told by an unnamed superior to "cease and desist" last Friday.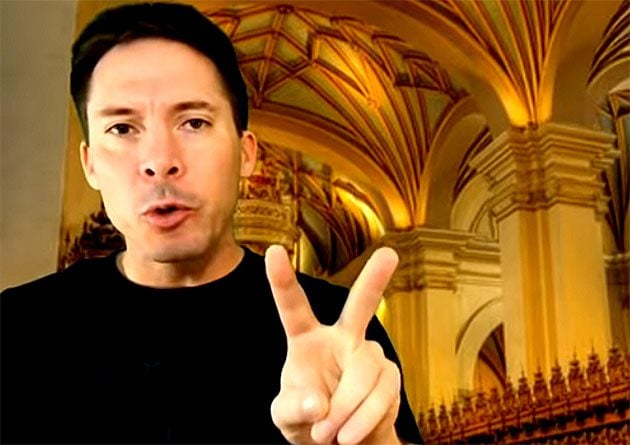 This unleashed a wave of anger among his supporters. Among many messages of support on his Facebook page was one from Dale Earnest, who wrote:
Stay strong. I don't think your vows of obedience include being complicit in covering up the crimes and corruption … Don't be silenced. Call them out. Thank you for what you have been doing to help root out the evil.
The video that earned Goring a "zip it" order was critical of embattled Cardinal Donald Wuerl,who is likely to preside over the archdiocese's Youth Rally and Mass for Life during the upcoming March for Life.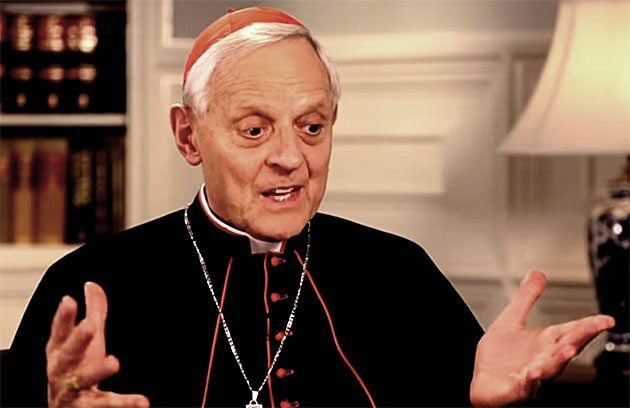 The Washington cardinal has been the subject of criticism since late June of last year, when revelations about alleged sexual misconduct on the part of his predecessor, Archbishop Theodore McCarrick, raised questions about what Wuerl knew about McCarrick, and how he responded to that knowledge. Wuerl then resigned.
Goring told viewers in the January 5 video that he was asked a day earlier by one of his "legitimate authorities" to "cease and desist" and he immediately complied with the order.
I am a man of obedience. You've asked me to cease and desist. So I will cease and desist.
Goring exhorted viewers to remember that when he was ordained he promised before God to be obedient to his superiors. He said it was never his intention to make their lives difficult.
Goring said he presented lots of video talks on silence, but he now found himself in a situation where he didn't know what to do.
In a subsequent video posted Tuesday, he said:
I honestly don't know what to do. What I feel like doing is appealing to the Pope.

And maybe I can do this over YouTube. Can I do this? Can I ask, Holy Father, do I have your permission to continue to comment on the situation in the Church? I give you my word that I'll do my very best to comment on the situation with love. I'll try to not be critical or to let anger come in. I'll try to be honest, as honest as I possibly can be.
Although Pope Francis officially accepted Wuerl's resignation last October, Wuerl, at Francis' direction, remains apostolic administrator of the archdiocese and thus would presumably preside over the archdiocese's March for Life-related events next week, including the youth rally and Mass, along with the Vigil Mass for Life at the Basilica of the National Shrine of the Immaculate Conception.
Both events typically draw tens of thousands of pro-lifers, and Catholics are understandably incensed at the idea of Wuerl appearing at the pro-life events as though all is well with the sexual-abuse crisis continuing unresolved.
Goring said in the initial video, entitled "Cardinal Wuerl, Get Out" that Wuerl's presence:
Communicates the utmost disrespect for the victims of sexual abuse by clergy, that these cases are no big deal and that Church leaders can get away with allowing these situations to be swept under the rug.
Goring told his followers viewers not to worry about him.
My decision to become a priest was a decision to follow Jesus, and I had no illusions. I was very much aware (of) where Jesus takes us – He takes us to the Passion, the cross and to die, so that we can resurrect to eternal life in Heaven.

All I care about is getting to Heaven and doing God's will. And I want to fight for the honor of Holy Mother Church.