IN an outpouring of fury on social media people are lambasting the faith-based chain for the manner in which it has begun laying off staff at locations where it's been forced to shut. In one instance police on Monday ordered a branch in Milwaukee to close.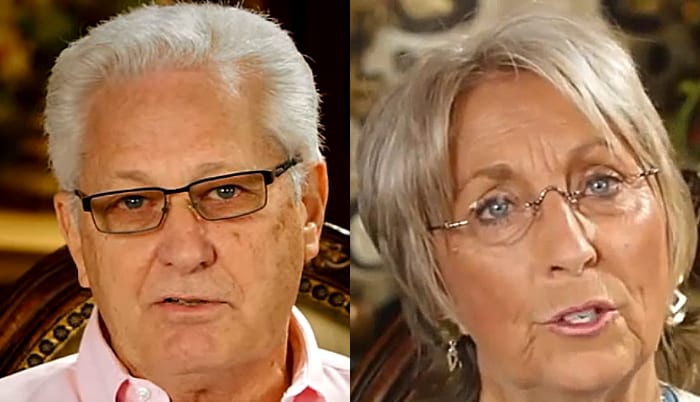 Earlier this month, the billionaire Christian owners of the Hobby Lobby chain – David and Barbara Green, above – notified staff that they intended keeping their stores open during the COVID-19 pandemic because Barbara got a message from On High saying that staff would be protected by the power of prayer.
But last Friday the Oklahoma-based retail chain began laying off some employees, a day after it shut down its Oklahoma stores and slashed employees' pay.
Hobby Lobby employees told The Frontier that 32 employees in the company's art and creative department were given notice on Friday that their jobs had been terminated.
In a letter to terminated staff, Darsee Lett, Vice President of the company's art and creative division, wrote:
It is with a tremendously broken heart that I've been forced to take these unimaginable actions, and I genuinely hope you know that my prayers are with you and your family. It has been such an honor having you on my Team. I truly and deeply appreciate your service to this Department and the Company, and with you the very best as this calamity hopefully ends in the very near future.
The letter also states that the layoff is permanent, encouraged employees to file for unemployment and stated that a Hobby Lobby representative would come by the employees' homes to drop off any personal belongings and pick up any Hobby Lobby-issued equipment and badges.
The layoffs began one day after the company, which has more than 900 stores and 43,000 employees across the country, shut down its stores in Oklahoma in response to an executive order issued by Governor Kevin Stitt ordering all non-essential businesses to close down to prevent the spread of COVID-19. Hobby Lobby stores in most other states, including Texas, California and New York, have also been shut down, while stores in states such as Minnesota, Arkansas and Georgia remain open.
The layoffs and store closures followed a memo from Hobby Lobby's CEO David Green – a close ally of the LGBT-hating Focus on the Family. He stated that while he does not know what the future holds for the business, everyone will have to "tighten" their belts. He also stated that "God is in control" of the situation.
The news has not been met well by social media users, with many taking to Twitter to express their fury over the way staff have been treated by this deeply religious outfit.
One Twitter user, Rabbi Jonah Geffen, wrote:
Gonna make this clear. If you have billions and lay off a bunch of your workers before going broke yourself, that's not 'God's hand'. That's YOUR hand.
Cory Williams, an "attorney and humanist" tweeted:
So Hobby Lobby waits til yesterday to close, continually exposing employees and others because 'it's in the hands of god.' Today, they fire people by email. No severance. No insurance. Apparently, God doesn't want the Greens to use their billions to help their laborers.
Business Insider spoke to a number of disenchanted Hobby Lobby employees who revealed, among other things, that they were worried about their personal safety and a lack of resources needed to maintain a clean and sanitised workspace. A North Carolina employee said her team was not allowed to wear gloves or masks while working because management told them:
It would make customers uncomfortable.
Others are concerned their stores aren't equipped with adequate cleaning supplies or the manpower needed to clean effectively.
An Ohio employee wrote in an email to Business Insider.
Management is being so secretive and won't be open with what's going on. We also don't have the employees to do the extensive cleaning that they say we are doing on the website because payroll keeps telling management to cut hours. I'm just very anxious about this whole thing and don't understand why no one is helping us employees out with this situation.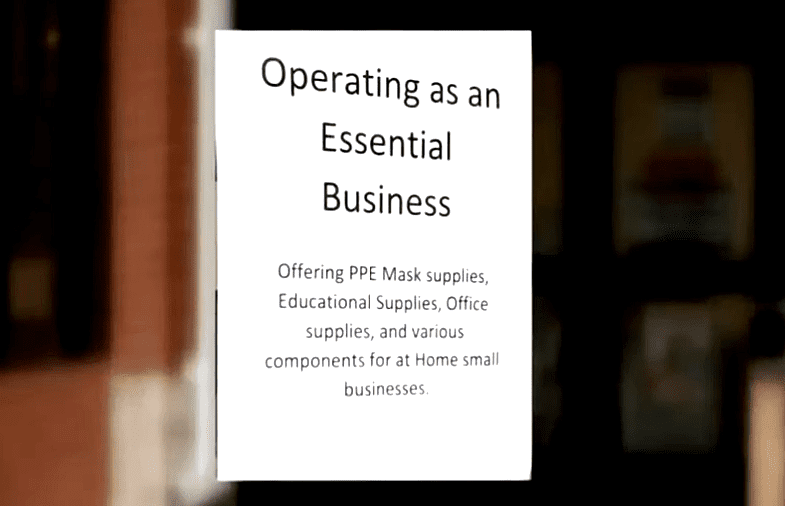 In states such as Colorado and North Carolina — which enacted stay-at-home protocols in the past few days — Hobby Lobby is avoiding shutting down altogether, insisting it is "essential" because it sells educational materials and products for home-based businesses.
However, employees told Business Insider they were frustrated by these justifications, given that Hobby Lobby does not sell universally accepted essential items like food, toiletries, medicine, and cleaning products.
A Hobby Lobby employee in North Carolina said:
Hobby Lobby is fighting that we are an essential store. There is absolutely nothing in Hobby Lobby worth spreading this illness. I'm honestly appalled at this company and the way it doesn't care for its employees and only about making their money.