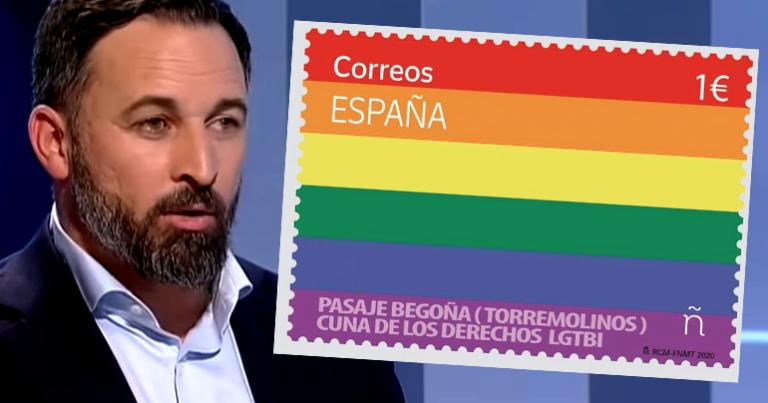 Demand for the stamps dramatically increased after Santiago Abascal, above, leader of a homophobic 'family values' party Vox, slammed the Spanish postal service Correos for promoting homosexuality
According to Euro Weekly News, Correos came under fire from Abascal after it created a special rainbow stamp to celebrate LGBTQ Pride Month. It also gave some if its delivery vans and postboxes a rainbow makeover.
The stamp makes special mention of a street in Torremolinos on the Costa del Sol. Pasaje Begoña is known as the Spanish Stonewall. During the Franco regime, this street was a place of refuge for members of the LGBTQ community and more recently, in 2019, it was declared a Place of Historical Memory.
In a tweet branding the Government 'criminal' for allowing the stamp to be created, Abascal posted a photo of a rainbow-coloured van.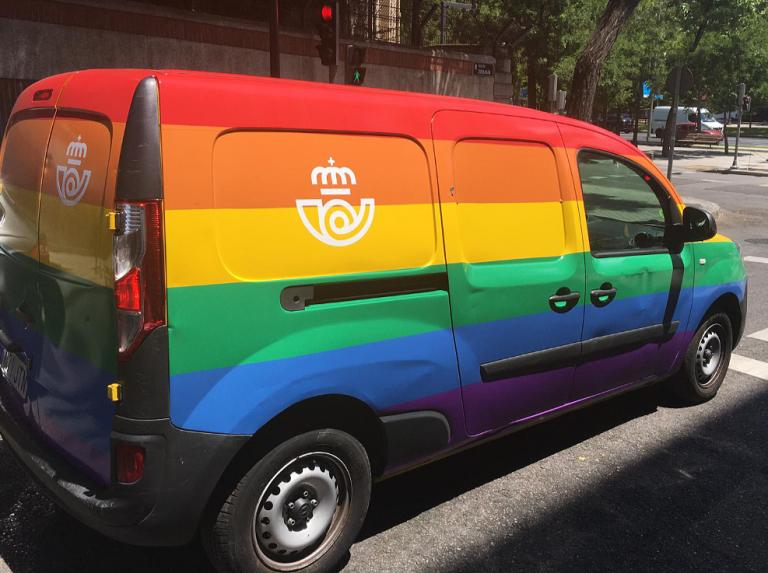 Spanish newspaper El Confidencial said yesterday that the outrage expressed by Abascal was worth more to Correos than any expensive advertising campaign. Correos estimated that, if they had launched an ad campaign for the stamp, it would have cost them €800,000, and were grateful to Vox for the free publicity which not only served to increase the impact of the message but led to a healthy profit.
The paper reported that, five days after the start of the campaign, Correos had sold stamps to the value €26,820 while the campaign cost just €12,500.
By repeatedly posting photos of the vans and postboxes on social media, Vox vastly inflated the number of vehicles and postboxes involved in the stamp's release, thus giving the launch far greater impact. In fact, only nine mailboxes and five vans were given rainbow colours.
Last year Torremolinos City Hall announced a joint project with the Pasaje Begoña Association aimed at highlighting the importance of respecting gender and sexual diversity.
The project, which is aimed at youngsters from different social backgrounds, focuses on the respect for fundamental rights and presents solutions for coexistence, respect and diversity.
The project provides historical information, photographs and documentation concerning the history of the LGBT collective in Spain, from the repressive era of Franco's dictatorship to the present day.
President of the Pasaje Begoña Association Jorge Martín said:
Young people are agents of social change and they have the full right to live their sexuality and gender in freedom.
• If you wish to report any typos/incorrect info in this piece, please email me at barry@freethinker.co.uk
If you'd like to buy me a cup of coffee – and boy, do I get through a LOT of coffee keeping this site active – please click the link below.
I'd love a cup of coffee