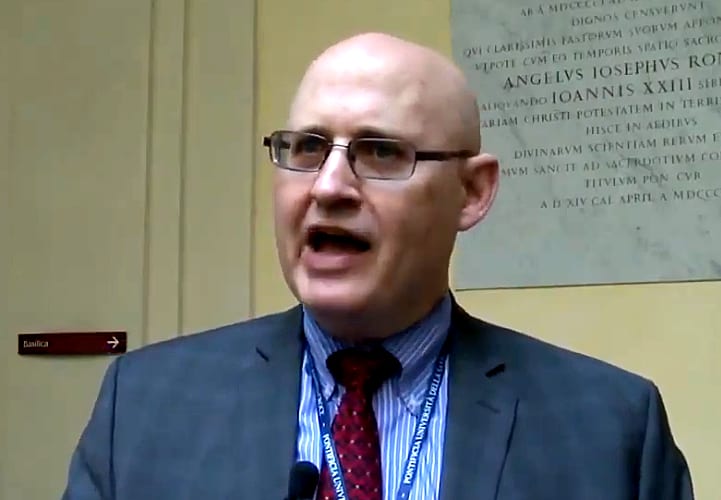 COMMENTING on revelations that the US Catholic Church used a special and unprecedented exemption from federal rules to aggressively snatch at least $1.4 billion in taxpayer-backed COVID-19 aid, New York Diocese spokesman Joseph Zwilling, above, airily suggested that the RCC simply took what was rightfully theirs, and just wanted to be 'treated equally and fairly under the law.'
Many of the millions handed to the RCC, according to the Religious News Service, went to dioceses that have paid huge settlements or sought bankruptcy protection because of clergy sexual abuse cover-ups. And one beneficiary was a treatment centre for Catholic paedophile priests which received a loan of between $350,000 to $1 million.
An Associated Press analysis of federal data released this week found that the church's haul may have reached – or even exceeded – $3.5 billion, putting it among the biggest winners in the US government's pandemic relief efforts.
RNS said that houses of worship and faith-based organisations that promote religious beliefs aren't usually eligible for money from the US Small Business Administration (SBA). But Congress let faith groups and other non-profits tap into the Paycheck Protection Program, a $659 billion fund created to keep Main Street open and Americans employed.
By aggressively promoting the PPP and marshaling resources to help affiliates navigate its shifting rules, Catholic dioceses, parishes, schools and other ministries have so far received approval for at least 3,500 forgivable loans, AP found.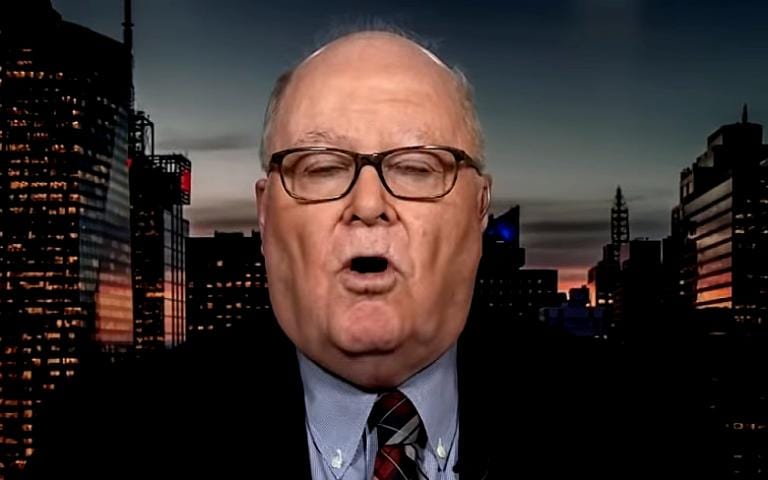 Catholic League's Bill Donohue, above, is outraged by AP's "malicious" investigation. Yesterday he squealed:
AP did not do an investigation of Jewish, Mormon, Muslim, or Protestant houses of worship, or institutions affiliated with them. But it did probe the Catholic Church. Did the Church do anything illegal? No. Then what's the beef? It got too much money.

It also doesn't like the fact that some of the money could be spent on lawsuits …

What is perhaps most striking about the AP story is its disinterest in Hollywood law firms that received PPP money. Dozens of them did so. Maybe AP can find out how much money went to pay off the kids whom the celebrities raped.

The funds received by Catholic dioceses go to pay for an array of services, many of which are vital to the poor. To suggest otherwise is not only unfair, it is malicious.
Zwilling's archdiocese of New York, for example, received 15 loans worth at least $28 million just for its top executive offices. Its iconic St. Patrick's Cathedral on Fifth Avenue was approved for at least $1 million.
In Orange County, California, where a sparkling glass cathedral estimated to cost over $70 million recently opened, diocesan officials working at the complex received four loans worth at least $3 million.
And elsewhere, a loan of at least $2 million went to the diocese covering Wheeling-Charleston, West Virginia, where a church investigation revealed last year that then-Bishop Michael Bransfield embezzled funds and made sexual advances toward young priests.
Sid Micah Schwartzman, a University of Virginia law professor specialising in constitutional issues and religion who studied the Paycheck Protection Program said:
Religious groups persuaded the Trump administration to free them from a rule that typically disqualifies an applicant with more than 500 workers. Without this preferential treatment, many Catholic dioceses would have been ineligible because – between their head offices, parishes and other affiliates – their employees exceed the 500-person cap.

The government grants special dispensation, and that creates a kind of structural favoritism And that favoritism was worth billions of dollars.
The amount that the RCC collected, between $1.4 billion and $3.5 billion, is an undercount. The Diocesan Fiscal Management Conference, an organisation of Catholic financial officers, surveyed members and reported that about 9,000 Catholic entities received loans. That is nearly three times the number of Catholic recipients the AP could identify.
The AP couldn't find more Catholic beneficiaries because the government's data, released after pressure from Congress and a lawsuit from news outlets including the AP, didn't name recipients of loans under $150,000  – a category in which many smaller churches would fall. And because the government released only ranges of loan amounts, it wasn't possible to be more precise.
Even without a full accounting, AP's analysis places the Catholic Church among the major beneficiaries in the PPP, which also has helped companies backed by celebrities, billionaires, state governors and members of Congress.
PPP was open to all religious groups, and many took advantage. Evangelical advisers to President Donald Trump, including his White House spiritual czar, Paula White-Cain, also received loans.
Loan recipients included about 40 dioceses that have spent hundreds of millions of dollars in the past few years paying victims through compensation funds or bankruptcy proceedings. AP's review found that these dioceses were approved for about $200 million, though the value is likely much higher.
When asked about the waiver from the 500-employee cap that religious organisations received, Zwilling deferred to the US Conference of Catholic Bishops.
A spokesperson for the bishops' conference acknowledged that its officials lobbied for PPP, but said the organisation wasn't tracking what dioceses and Catholic agencies received.
Among the  recipients was the Saint Luke Institute, a treatment centre for priests accused of sexual abuse and Catholics "who suffer from a broad range of psychological and behavioral concerns." It received a loan of between $350,000 to $1 million.
Based in Silver Spring, Maryland, the institute has at times been a way station for priests accused of sexual abuse who returned to active ministry only to abuse again, RNS pointed out.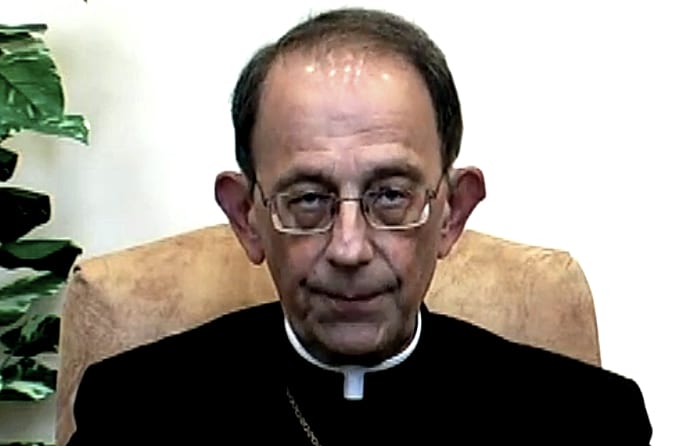 Another who insisted that Catholic dioceses were fully entitled to cash handouts was bishop Lawrence Persico of Erie, Pennsylvania, above. Approximately 80 organisations within his diocese received loans worth $10.3 million.
In 2018, a long-awaited grand jury investigation into clergy sexual abuse in Pennsylvania was released, detailing decades of alleged misconduct and cover-ups in six of the state's eight dioceses. The roughly 900-page report, thought to be the most comprehensive of its kind, painted "a horrid portrait" of activity that occurred in the dioceses of Scranton, Allentown, Harrisburg, Greensburg, Erie and Pittsburgh.
It implicating 300 "predator priests" statewide who were guilty of:
Criminal and/or morally reprehensible conduct.
The grand jury found credible allegations by more than one thousand victims, but added:
We believe that the real number … is in the thousands.
Persico pointed out that church entities help feed, clothe and shelter the poor – and in doing so keep people employed.
I know some people may react with surprise that government funding helped support faith-based schools, parishes and diocese. The separation of church and state does not mean that those motivated by their faith have no place in the public square.
• If you'd like to buy me a cup of coffee – and boy, do I get through a LOT of coffee keeping this site active – please click the  link below.
I'd love a cup of coffee