FOR around two years the UK government, after promising to criminalise reparative therapy, has been sitting with a thumb up its arse, doing nothing.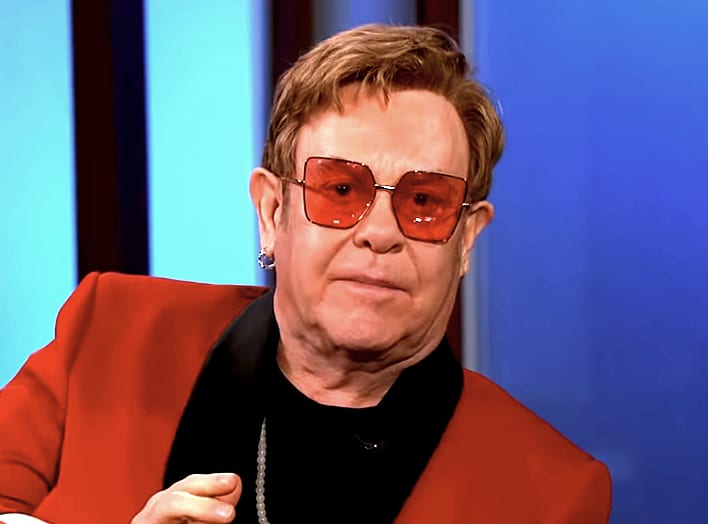 Now pressure is being put on the authorities by politicians and big name show business personalities such as Sir Elton John, above, to introduce "truly effective" legislation to stop the harmful and debunked practice of attempting to change a person's sexuality or gender identity.
The world-renowned singer is one of almost 100 people who have signed an open letter this week which says:
Any form of counselling or persuading someone to change their sexual orientation or behaviour so as to conform with a heteronormative lifestyle, or their gender identity should be illegal, no matter the reason, religious or otherwise – whatever the person's age …

Let's end it now. Let's finish what was pledged two years ago and ban conversion therapy for all lesbian, gay, bi, trans and gender diverse people, of all ages – until you do, torture will continue to take place on British soil.
Details of such torture emerged in a BBC report today (Friday) which included an interview with a man, identified only as Luke, who was forced into a Christian "gay cure" programme by his father. He said:
He took me to my youth pastor's house. I had been attending his church since birth, and he [the pastor] had always been so nice to me, which probably made this worse, because I completely trusted him.
Luke says he was made to feel dirty and disgusting for liking boys. His deeply religious family was determined to use him as an example for his wider community.
Over a couple of years, my family and the church team totally damaged me. Beatings, exorcisms, fasting, online courses, everything.

They told me I was born straight but I had been damaged by my parents divorcing. They would put their hands on my head and tell me how evil I am. They would ask me to describe how I felt when I saw a guy I fancied on TV. I said I felt excited but a bit naughty, and they'd say that they were feelings from the Devil,

The worst thing is, I was grateful for their torture. My only goal was to be straight like everyone else in the world. I would say thank you to them after they abused me.
Conversion therapy has been linked to higher risks of depression, suicide, and drug addiction. All major UK medical and psychotherapy organisations have rejected the practice for decades, and the UN has long called for a global ban.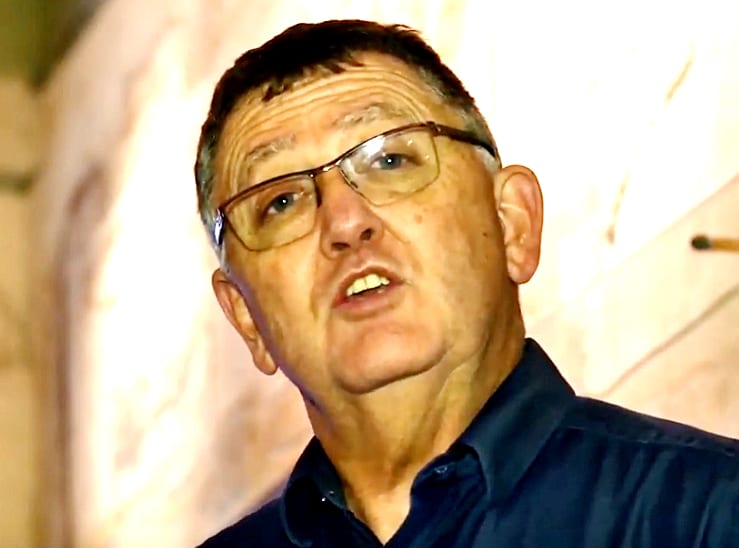 One leading "pray away the gay" outfit is headed by Northern Ireland-based Core Issues Trust, headed by the despicable self-loathing "ex-gay" Mike Davidson above. In May, the National Secular Society branded it 'harmful' and called for its charitable status to be revoked.
A furious CIT hit back, saying:
We will no longer tolerate unsubstantiated accusations of harm against Core Issues Trust and call on the NSS to now provide the evidence upon which it claims we have harmed individuals or society. The Trust promotes standard change-allowing therapies for adult persons no longer prepared to abide by an imposed political document – the 'Memorandum of Understanding' which restricts access to professional help and support for chosen identities unless they conform to progressive views on sexuality.

We wish to assert that statements made by politicians or special interest groups or executive bodies within the Mental Health fraternities which promote the normalisation of homosexual practice and transgenderism do not constitute scientific evidence or research data.
The BBC's report also revealed that Instagram, a free photo and video sharing app, will block the promotion of quack interventions such as that offered by CIT.
Speaking exclusively to the BBC, Instagram's Tara Hopkins, said the company is changing the way it handles conversion therapy content.
We don't allow attacks against people based on sexual orientation or gender identity and are updating our policies to ban the promotion of conversion therapy services. We are always reviewing our policies and will continue to consult with experts and people with personal experiences to inform our approach.
Earlier this year, Instagram banned the promotion of conversion therapy in ads, where people don't choose what they see. From Friday, any content linked to it will now be banned across the platform.
The company stresses that it will take time to update all of its policies to reflect this blanket ban, so while some content that users flag may not immediately be removed, overtime that should change.
Meanwhile,  a petition calling for a ban on dangerous conversion therapies has so far garnered almost 209,000 signatures.
Hat tip: BarrieJohn (BBC report)
• If you'd like to buy me a cup of coffee – and boy, do I get through a LOT of coffee keeping this site active – please click the  link below.
I'd love a cup of coffee