A FRESH allegation that Islam has been disrespected has surfaced in Indonesia, which has the world's largest population of Muslims.
It was recently reported that some Muslims in the country – which saw the jailing for two years of the Christian Governor of the Indonesian capital Jakarta, Basuki Tjahaja Purnama, above – on a charge of blasphemy in 2017, are calling for the head of COVID-19 task to face criminal charges for breaking up Friday prayers at a mosque.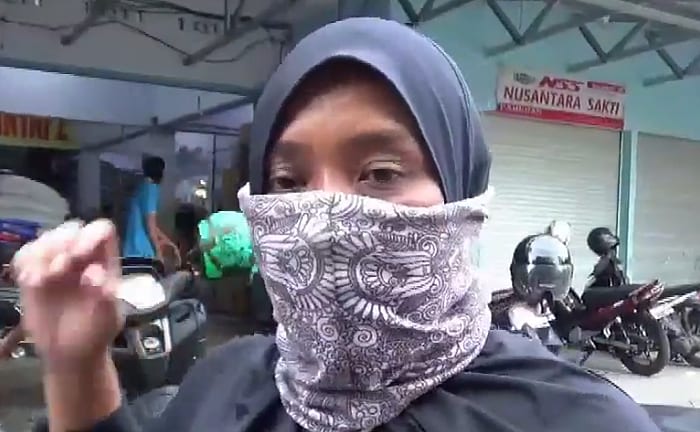 On April 17, Ulfa Lanto, above, and a number of COVID-19 task force personnel, as well as local authorities, conducted checks on mosques in the Ujung district of Parepare city. The task force then dispersed crowds who thronged the Ar-Rahmah mosque.
Makmur Raona, a lawyer representing the the mosque congregation body, confirmed that they had reported Ulfa Lanto and another local figure, Anas Hindi, to the police .
He said many residents deemed the break-up of Friday prayers intolerable and urged the police to take legal action over the incident.
This is not an attack against an individual but against a religion recognised in this country.
Parepare Police chief Budi Susanto confirmed the report.
We're investigating the case. We have questioned five people.
Someone called Phil Carl, commenting on the Jakarta Post report, stupidly said:
Muslim prayer is stronger than the coronavirus. That's written in the Koran.
Friday prayer is obligatory for Muslim men and is accompanied by a mandatory sermon that can last up to 45 minutes.
In response to the pandemic, however, authorities and ulemas have called on Muslims to refrain from gathering in congregations and to pray from home instead, including for Friday prayers.
Last month, the Indonesian Ulema Council (MUI) issued a fatwa on compulsory Muslim prayers during the pandemic, advising Muslims in areas where COVID-19 had spread "uncontrollably" not to:
Perform Friday prayers in those areas until the situation returns to normal.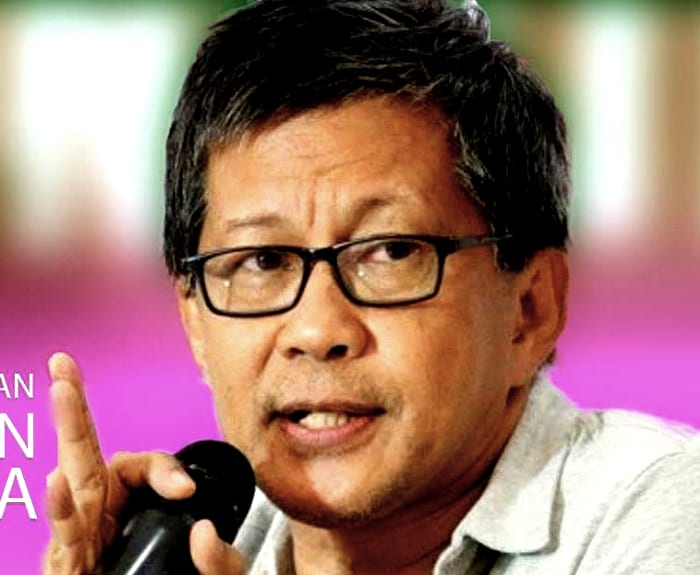 Shortly after Purnama was released – he served 20 months of his sentence – Rocky Gerung, above, a former University of Indonesia philosophy lecturer was accused of blasphemy for referring to holy books as "fiction".
He was grilled by Jakarta police for five hours, during which he was asked to explain the meaning of "fiction".
Gerung, an outspoken government critic, made the remark during a TV talk show in 2018. His remark sparked a wave of anger at the time,
In colloquial Indonesian, the word fiksi rarely refers to literature or the power of storytelling and is often associated with lies and deceit. His critics argued that likening holy books to fiction was, therefore, blasphemous.
Rocky said the police asked him to clarify what he meant when he referred to holy books as "fiction." He argued that he used the word in philosophy classes to explain the concept of literature as:
Energy that activates imagination. It's a conceptual question.
The lecturer said what he said should have never been reported to the police.
This is one of those cases that should have been mediated in a seminar room.
The Jakarta Post's 2019 report said that the police had yet to decide whether to charge Gerung under the nation's blasphemy law. As there are no later reports about the case, one assumes that no criminal charges were laid against him.
• If you'd like to buy me a cup of coffee – and boy, do I get through a LOT of coffee keeping this site active – please click the  link below.
I'd love a cup of coffee