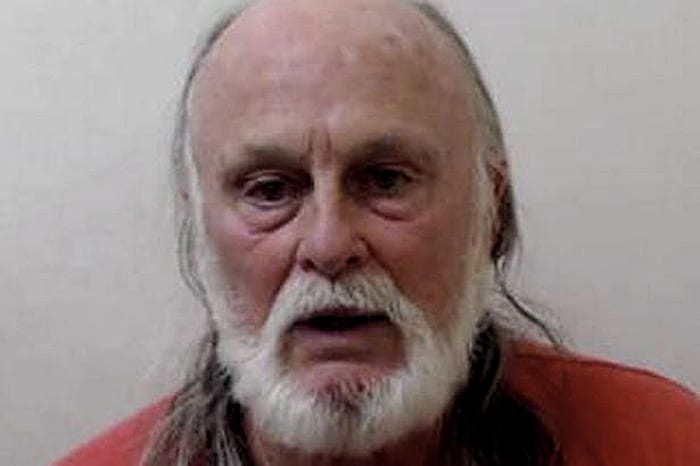 DEREK Lincoln, above, was handed an 11 year and six months sentence this week in Scotland after admitted raping two young girl when he was a member of the Children of God, founded in the sixties in California.
The 74-year-old abused the children at addresses in Ayrshire, Renfrewshire and Lanarkshire from the ages of nine and 11 between 1989 and 1996.
During his previous court appearance it was said that Lincoln abused the younger child until she was 13.
Sentencing Lincoln at the High Court in Glasgow on Friday, Lord Matthews told him:
You have pleaded guilty to a sickening catalogue of child abuse. You had two victims, both young girls, in respect of whom you were in a position of the utmost trust.

You were all members of a so-called religious group and they had little contact with the outside world. They were entitled to look to you for love, care and protection but instead you used them for your own gratification.

As far as the first of these girls is concerned, you raped her numerous times and subjected her to other degrading sexual practices, including sodomy, on many occasions.
Lord Matthews said:
At one point she tried to kill herself by drinking what she thought was turpentine but it only made her ill and she was forced to stay in an attic room. I am told that you have expressed remorse – I have no idea if that is genuine or not, although I will give you credit for pleading guilty.

You could have chosen to help these little girls to have a happy childhood and prepare for adolescence and adulthood in a loving, caring environment but instead you stole their innocence and sacrificed their dreams on the altar of your own perverted desires.
One of his victims reported the abuse to Hertfordshire Constabulary in 2014, according to Police Scotland.
Lincoln was then returned to Scotland from France on a European Arrest Warrant in July 2019 and pleaded guilty to seven charges including rape and assault last month.
Lord Matthews also ordered him to be placed on the sex offenders register indefinitely.
Fraser Gibson, procurator fiscal for sexual offences, said of Lincoln:
His actions have devastated the lives of his victims; however, it is thanks to their courage and strength that he has now been caught and prosecuted.
Detective Sergeant Neil Wilson, from Police Scotland's National Rape Task Force, also praised the bravery of the victims, saying:
Thanks to the bravery of the victims in reporting the abuse to police, witness testimonies and the co-operation of international agencies, he is now being forced to face the consequences of his crimes after more than 30 years.
Hope Bastine, a survivor of the sexual abuse who has waived her right to anonymity, released a statement after the conviction.
The 41-year-old said:
Words cannot describe how I feel today after the conclusion of my 16-year fight for justice. My childhood and adolescence were cruelly stolen from me by a man who repeatedly abused me within a religious cult which legitimised his actions. By incarcerating my abuser Lord Matthews has set me free. Finally, I can give myself permission to pursue happiness and peace.
According to this report, the Children of God, also known as The Family, has faced allegations of widespread sexual and physical abuse of children – including sexual violence, incest and brainwashing – over many years.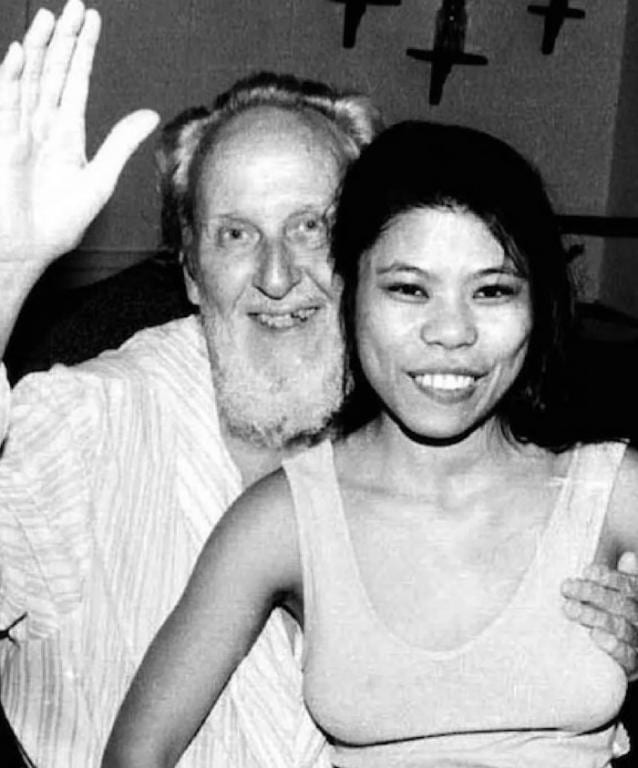 Pastor and evangelist David Berg, above, founded the cult in California in the in the sixties. He died in 1994, while on the run from the FBI.
Police Scotland launched an investigation in 2014 after they were contacted by Hertfordshire Police in relation to a separate child abuse inquiry involving the cult. What followed was a complex, challenging five-year investigation which culminated in Lincoln's arrest in October last year.
Officers travelled all over the UK and worked with inter-national forces to track down witnesses of the secretive cult, who often had little or no contact with anyone on the outside world. Berg's cult spread and claimed to have 10,000 full-time members in 130 communities around the world by the 70s.
He would order female members to have sex with men to bring them into the cult. He called this "flirty fishing".
Berg died in 1994 in Portugal while under investigation from both Interpol and the FBI. One of his wives, Karen Zerby, inherited the group's leadership and changed its name to The Family and lately The Family International.
The cult first came to attention in Scotland when Alexander Watt, right, dodged prison after being found guilty of sexual offences against two youngsters in the 80s.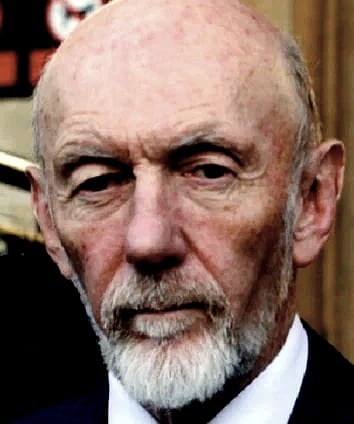 Watt, 70, from Dumbarton, was put on probation for three years and ordered to sign the sex offenders' register following his conviction in 2017.
The father-of-ten first attacked a girl aged between four and eight and subjected her to sexual assaults.
Watt was also found guilty of assault and lewd, indecent and libidinous behaviour towards a boy aged between seven and nine. His crimes only came to light when his victims went to police many years later.
Just weeks after that, officers said they were investigating the Children of God for sexual offences against women and children.
Hat tip: Robert Stovold
• Please report any typos/errors to barry@freethinker.co.uk
If you'd like to buy me a cup of coffee – and boy, do I get through a LOT of coffee keeping this site active – please click the link below. I
I'd love a cup of coffee