CECILIA Marogna, an 'expert in geopolitics and parallel diplomacy' who was given €500,000 ($588,000) by Cardinal Giovanni Angelo Becciù for 'secret' humanitarian works in Africa and Asia, used almost half the money to buy handbags and other luxury goods.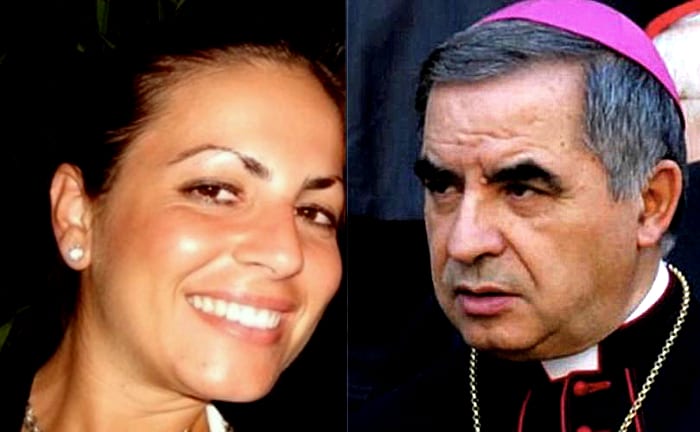 Emphasising that she's no "missionary," the glamorous Marogna, 39, arrested this week for alleged embezzlement, stands accused of splashing out the cash on designer clothes, jewellery and shoes.
This sort of expenditure, of course, is usually associated with the men in frocks who flounce around the Holy See.
Becciù was recently forced into early retirement by the Pope over alleged financial impropriety.
Morogna is denying wrongdoing, saying that the luxury goods she bought were necessary for the job she was hired to do by Becciù, namely:
Create relationships and contacts in difficult countries. I did reports and analysis, so it is fair that I was paid. I am not a con artist.
She added in this Spanish report:
Am I the cardinal's lover? Absurd.
The businesswoman, who lives in Sardinia, was arrested by the Italian financial police after the Vatican issued an international arrest warrant through Interpol.
Il Messaggero reported that Marogna had received the money in "different slices" between December 2018 and July 2019. The money was deposited into the bank account of her company Logsic, which has its headquarters in Ljubljana, Slovenia.
Logsic itself is alleged to be a shell company, with a closed office "without even a name plate" at its Slovenian address and a post office box "shared with five other companies."
The story of "Cardinal Becciù and the lady" first seized the attention of the Italian press last week after a television news show claimed to have evidence that Marogna had spent thousands of the Vatican's euros, "thanks to the cardinal," on luxury items. In interviews afterwards, Marogna denied that she had a familial or any kind of improper relationship with Becciù.
She said that she had met the cardinal in 2016 and had offered to work for him in resolving tricky problems abroad in her capacity as a diplomatic expert.
I received money from him because I am an expert in geopolitics and parallel diplomacy.
This is the latest of a series of shocks involving Cardinal Becciù's financial dealings as the second most senior official of the Secretariat of State from 2011 to 2018.
On September 24, the Vatican released a terse note stating that Becciù had resigned as Prefect of the Congregation for the Causes of the Saints and from the rights connected with the cardinalate.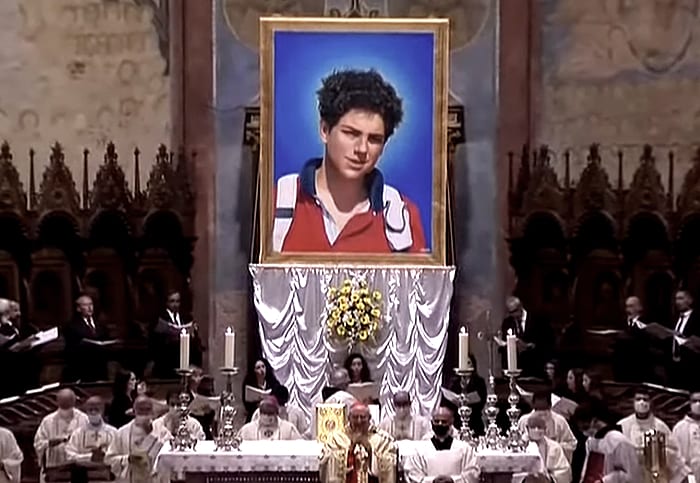 As Prefect of the Congregation for the Causes of the Saints he was scheduled to officiate at the beatification of Italian teen Carlo Acutis, but didn't show up because of what The Times (£) described as his "distinctly unsaintly behaviour." He also missed out on the beatification last month of Mother Maria Luigia Velotti in Naples
Shortly after, an Italian newspaper alleged that the cardinal had been involved in questionable financial transactions, including the transfer of large sum of Vatican money to a charity administered by one brother, the patronage of the carpentry firm of another brother, and the patronage of a food-and-drink company owned by a third brother.
• Please report any typos/errors to barry@freethinker.co.uk
If you'd like to buy me a cup of coffee – and boy, do I get through a LOT of coffee keeping this site active – please click the link below.
I'd love a cup of coffee