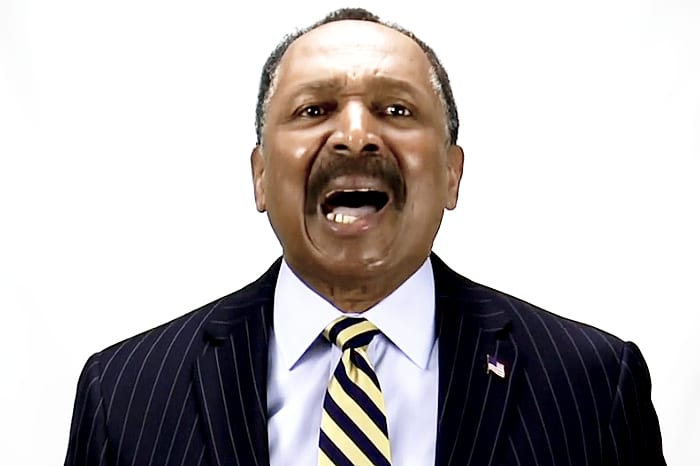 TOP of the list: Trumpite 'Bishop' E W Jackson, above. Despite having been 'vaccinated' against coronavirus by Psalm 91, Jackson, who founded Exodus Faith Ministries in Virginia, has tested positive for the virus. And so has his wife.
According to this report, the failed Republican Senate candidate, conservative pundit anti-LGBTQ extremist was diagnosed with the COVID-19 after he claimed in a sermon in March that he couldn't get it because:
I've taken my vaccine, and my vaccine is Psalm 91. I'm not gonna get the coronavirus. I'm not gonna give anybody the coronavirus, cause I can't get it, cause I've talked to God about it.
Psalm 91 says in part:
Whoever dwells in the shelter of the Most High will rest in the shadow of the Almighty… surely he will save you… from the deadly pestilence.
He's blamed working on Sundays for catching COVID-19.
Last year Jackson had a fit of the vapours when he saw then-Democratic presidential candidate Pete Buttigieg kiss his husband on the mouth.
At the point the preacher became EWWWW Jackson!
He said:
Of all the candidates, the one that I find the most loathsome, frankly, is Pete Buttigieg … he stood up on stage and gave a big, wet smacking kiss to his male homosexual husband, lover, whatever he is supposed to be.

I do find that thoroughly disgusting. Homosexuality is not normal and normal people find it disgusting.
He continued:
Here's what disgusts me about Pete Buttigieg. Unlike the other candidates who are openly and blatantly godless … Pete Buttigieg tries to couch his policy positions and his ideas and his persona as, somehow, this evangelical born-again Christian, but he has these bizarre ideas about what Christianity stands for and what it means. And I find that not only hypocritical, I find it – folks, if I may say it this way – I find it more perverse than his lifestyle.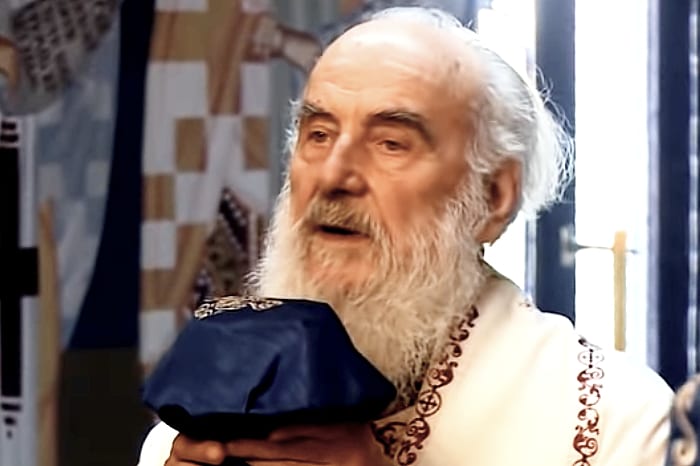 Next up, the head of the Serbian Orthodox Church, Patriarch Arenaeus 90, above. He died in a Belgrade hospital on Friday after leading an open-casket funeral service for the church's top cleric in Montenegro, Metropolitan Amfilohije Radović, on November 1.
Three days later, Irinej was admitted to hospital after testing positive for Covid-19.
Amfilohije's body had been displayed in an open casket during the service before being interred in the crypt of the church in Podgorica, Montenegro. A large crowd had gathered in front of the crowded church, with only a few of the attendees inside the building wearing face coverings. Video of the service showed mourners kissing the deceased cleric's hands and forehead, as is custom.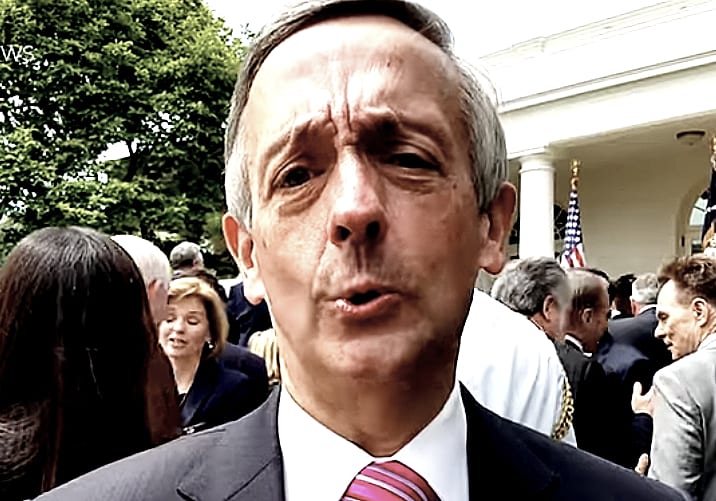 Finally, a man who thinks God is better informed about COVID-19 than the World Health Organisation (WHO). Pastor Robert Jeffress, a White House Faith Initiative member and staunchTrump supporter said today on cable network Sunday Morning:
I think I'm going to listen to God's word rather than the WHO when it comes to worship.
Jeffress, a senior pastor at the 14,000-member First Baptist Church in Dallas, Texas, added:
We can be socially distanced, we can practice good safety matters, but we can't shut down. And as the Bible says, we need to obey God rather than man. A pastor has a responsibility to keep his church safe, but also to keep it open.
Jeffress said a fellow pastor is instructing their congregation to label Thanksgiving celebrations a "funeral for a turkey," because the government is less likely to enforce attendance restrictions on a funeral than a religious service.
There have been more reports of this sort this weekend. Many more! But this old atheist has been laid low by the flu, and needs to call it a night with a large whisky laced with Frenedol.
• Please report any typos/errors to barry@freethinker.co.uk
If you'd like to buy me a cup of coffee – and boy, do I get through a LOT of coffee keeping this site active – please click the link below.
I'd love a cup of coffee