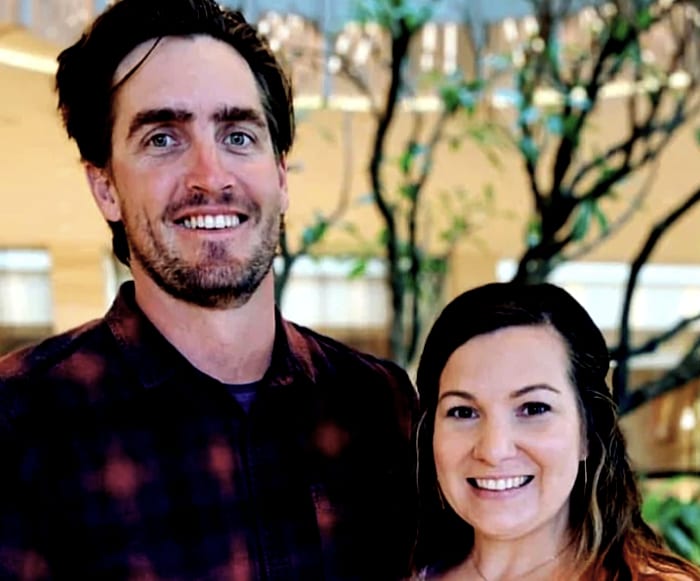 A TRIBUNAL in Australia is scheduled to hear a 'persecuted Christians' case early in December when Byron and Keira Hordyk, above, will argue that they were discriminated against by a fostering agency after they indicated they believed an LGBT child's sexuality could be changed.

PinkNews reports that Perth couple are suing the Wanslea Family Services agency that, in 2017, judged them unsuitable as foster parents when they made clear they disapproved of homosexuality on biblical grounds and that they would be able to help a gay child to "overcome" homosexual tendencies.
Months later, the couple received a letter from the agency telling them that their application had been rejected because they had failed to meet one of the five competencies laid out by the Department of Communities and would be unable to provide a safe living environment.
The case is scheduled to be heard by State Administrative Tribunal President Justice Janine Pritchard after Wanslea Family Services unsuccessfully petitioned for it to be dismissed.
Speaking to The West Australian, Byron Hordyk said:
We do feel we have been discriminated against and also we felt that if we were quiet about this and didn't say anything about it, it could potentially harm or limit any people with the same Christian values as ours from fostering. We hold traditional Christian values on how the Bible teaches us on sexuality and marriage.
The couple, represented by Perth barrister Steven Penglis, will argue that they were discriminated against under the terms laid out in two separate sections of Australia's Equal Opportunity Act.
The faith-based Human Rights Law Alliance says that when the Hordyks approached Wanslea to start the application process to become foster parents social workers asked them a range of hypothetical questions about parenting, including how they would respond to a foster child who identified as LGBT.
Being Christians, the Hordyks believe that God's plan for sexuality is within marriage between a man and a woman. During the assessment from May and June 2017, they spoke openly about their Christianity with the agency.

The Hordyks were surprised that the issue arose as they were applying to foster children in an age range where the issue of sexuality or gender simply doesn't arise.

Nevertheless, the Hordyks told Wanslea that they believed homosexuality was a sin but assured the foster agency that they would never reject a foster child of theirs who expressed same-sex attraction.

They were also happy to concede that placing a child with sexuality issues to them would probably not be a good fit.
HRLA adds:
The Hordyks considered that making affirmation of homosexuality a requirement for all prospective foster parents is completely unreasonable and discriminatory against many people with Christian faith, as well as many other faiths …

Thousands of Australian children likely remain trapped in family situations of abuse and deprivation, desperate for the very love and stability that Christian foster carers could provide. If the behaviour of Wanslea and of other Foster Care agencies is allowed to stand unchallenged, it will cut off this vital avenue for Christians to show love to the vulnerable and be salt and light to the community around them.

Christians have a further advantage in raising children that comes from holding to a Biblical worldview, which looks upon every child (Christian or not) as made in the image of God and worthy of love, respect and care no matter how they identify or what issues they confront in their lives.

For all the above reasons, a wholesale barring of Biblically-faithful Christians from serving as foster carers would be disastrous for many young lives and for Australian society, and the Hordyks' case will determine whether the Australian Courts will accelerate this discrimination by approving it, or halting it in its tracks by judging it unlawful.
HRLA is now asking its supporters to pray for the bigots.
This is such an important case for the Hordyks and for Australia, and we need to ask for God's gracious intervention. God is sovereign over everything that happens (Proverbs 16:33) and even over human rulers (Proverbs 21:21), and the most important preparation for this Hearing is for believers to approach God to ask for strength for the Hordyks and wisdom for their legal team.
Hat tip: BarrieJohn
• Please report any typos/errors to barry@freethinker.co.uk
If you'd like to buy me a cup of coffee – and boy, do I get through a LOT of coffee keeping this site active – please click the link below.
I'd love a cup of coffee