AS WE reported on November 17, The Mustard Seed bookshop and tearoom in Gedling, Nottinghamshire, had been raided by the police, and warned by the local council to shut until COVID-19 restrictions were lifted.
But the the owner, Chris Stala – despite having posted "No trespassing" signs to keep out the health authorities and the police, and run up penalty notices totaling £17,000 – defiantly remained open.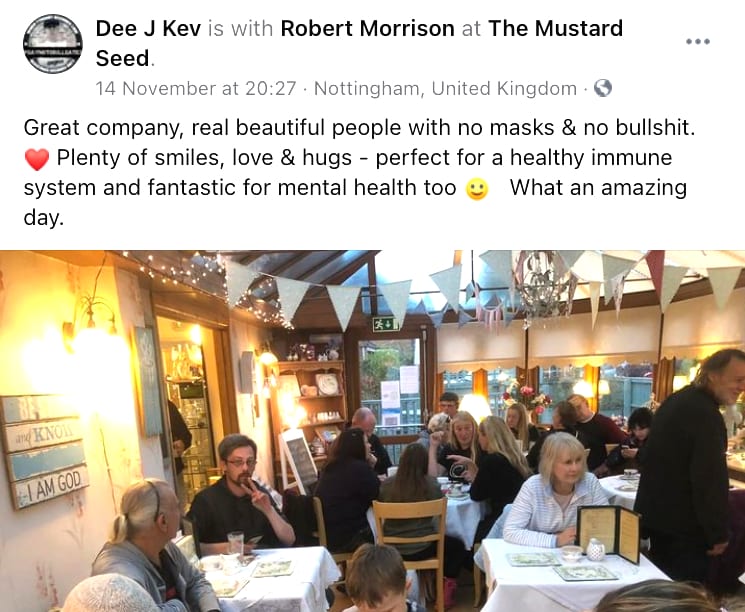 According to Premier, matters reached breaking point last Friday when an exasperated Gedling Borough Council went to court to seek a closure order under the Anti-Social Behaviour, Crime and Policing Act.
Mansfield Magistrates' Court duly obliged, and Stala was told to close the business under the Anti-Social Behaviour, Crime and Policing Act.with immediate effect. Failure to do so can result in imprisonment, a fine or both. Anyone found entering the premises could also face a fine or imprisonment.
In a statement, leader of Gedling Borough Council, Councillor John Clarke said:
Following repeated breaches of the notices we served on the Mustard Seed, which clearly stated that they need to follow the guidance and regulations during lockdown, we have no option but to close it down.

We have given the owner several chances to do the right thing and they've made the decision to ignore our message. Things are now so serious that they risk imprisonment, which nobody wants to see.

Our priority has always been to protect our residents and to support the many businesses that have been affected so badly by this pandemic yet are following the rules.

It is clear, that the owner believes that they do not need to adhere to the government guidelines and we are now in this position. We would urge people not to visit the premises, it is closed and we will be monitoring it closely.
The closure order was served by Nottinghamshire Police following a visit from council officers to the premises where, according to Gedling Borough Council, it appeared the business was open and had people inside, despite a prohibition order issued last Tuesday that stated the Mustard Seed could only operate as a takeaway.
Four fixed penalty notices, totalling £17,000 had already been served on Stala for a failure to abide by regulations during the second lockdown from November 5.
In an interview with Premier, Stala, who believes the pandemic is exaggerated, cited her Christian faith, the Magna Carta and common law as grounds for staying open.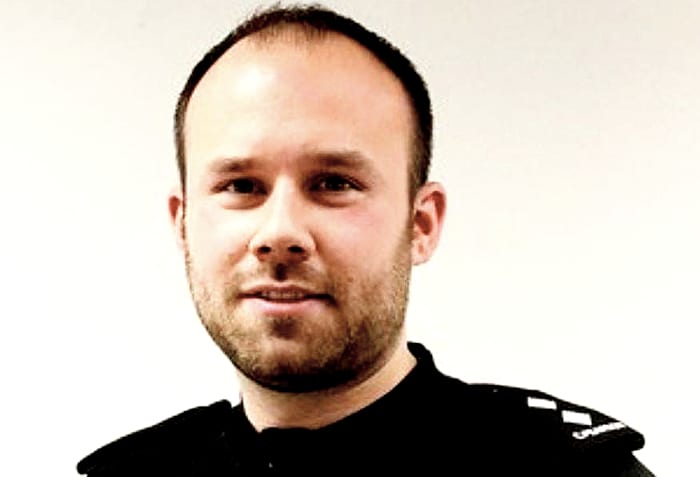 In a statement, Inspector Chris Pearson of Nottinghamshire Police, above, added:
We all need to play our part to help stop the spread of Coronavirus and keep our local communities safe. This closure order shows that no-one is above the law when it comes to that and, working with our partners, we will not hesitate to take action against businesses which persistently flout the regulations set by the Government, putting lives at risk and increasing the risk of the virus spreading.

We all have an incredibly important responsibility to adhere to the rules to prevent the spread of this deadly disease.
When I originally posted a piece about The Mustard Seed, one reader, "Erp", pointed out that Stala had been running the Mustard Seed since 1996.
Apparently back in 2016 they were very insulting to a Catholic and refused to serve her when she went in looking for a first communion gift (e.g., a Bible). That also hit the national press.
I checked, and sure enough found an Express report dated June 1, 2016, beneath this headline:

So, not only a lawbreaker, but a bigot to boot.
• Please report any typos/errors to barry@freethinker.co.uk
If you'd like to buy me a cup of coffee – and boy, do I get through a LOT of coffee keeping this site active – please click the link below.
I'd love a cup of coffee