DESPITE objections voiced by the family of an alleged victim of sexual abuse, an Australian magistrate decided to grant bail to a Christian teacher charged with 59 counts of rape, grooming and incidents of sexual penetration of a child under the age of 16.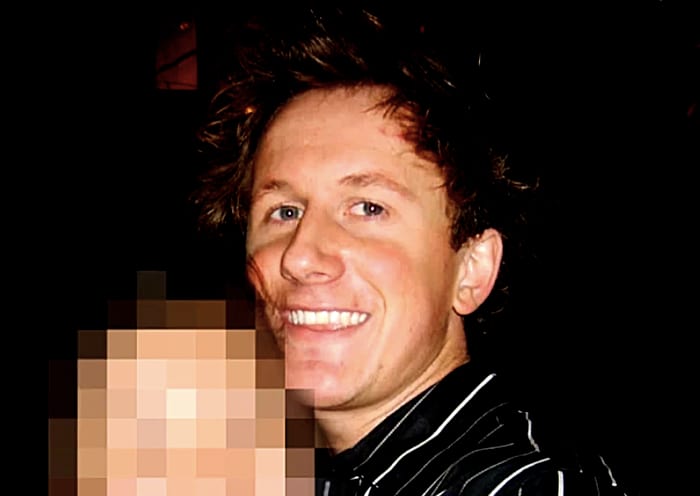 According to The Age Steven Mellody, above, a teacher at a "strict" Christian college in Wantirna South, was granted bail on November 18 by Melbourne magistrate Luisa Bazzani, who ordered that the school not be identified.
Mellody is a former Salvation Army youth pastor.
The family of one of two alleged victims told police they opposed bail, and were so concerned about the influence the former teacher has over their daughter that they would be forced move to Asia.
Bazzani said it was "very difficult" to decide whether or not to grant bail, and warned Mellody that if he contacted either of the alleged victims it would be revoked. She said:
You are before the court in relation to 59 separate offences. Some of the worst imaginable offences against children are alleged against you.
Bazzani said she was particularly concerned about the vulnerability of the alleged victims given at least one of the children, according to police, has blamed herself for the charges brought against Mellody.
It is rare to see this number of charges and such serious charges levelled against the one individual. I'm really worried about [Mellody] making contact with these children.
The alleged offending against one of the children lasted over a period of 18 months, according to police.
In the end Bazzani granted Mellody bail because he had no prior criminal history and because his family had promised the court they would support and supervise him.
He can only use the Internet while supervised and is not allowed to be in a room alone with a child under 18.
In a November 6 letter sent out by the school to parents and obtained by The Sunday Age, the school said they were so "deeply shocked and appalled" by the allegations, that they had sacked Mellody and intended to conduct their own internal investigation after police had completed theirs.
The letter also said they had extended counselling services to students and will review their child safety policies.
Police allege he persuaded one girl to sneak out of her parent's home at night and would regularly take her to the college, where she studied and he had worked as a sport coordinator for the past seven years.
He faces 23 charges of sexual penetration with a child under 16, 16 of conduct contrary to community standards, eight of sexual assault against a child, six of sexual penetration of a child under his care, four of rape and two of grooming.
Mellody was arrested on October 20. On October 29 another student from the same school came forward and told police he had raped and sexually assaulted her, and gave police an extensive statement.
Mellody, who recently became a father and is barred from visiting his baby alone, is accused of raping the second student during a camp at an alpine resort in August 2019.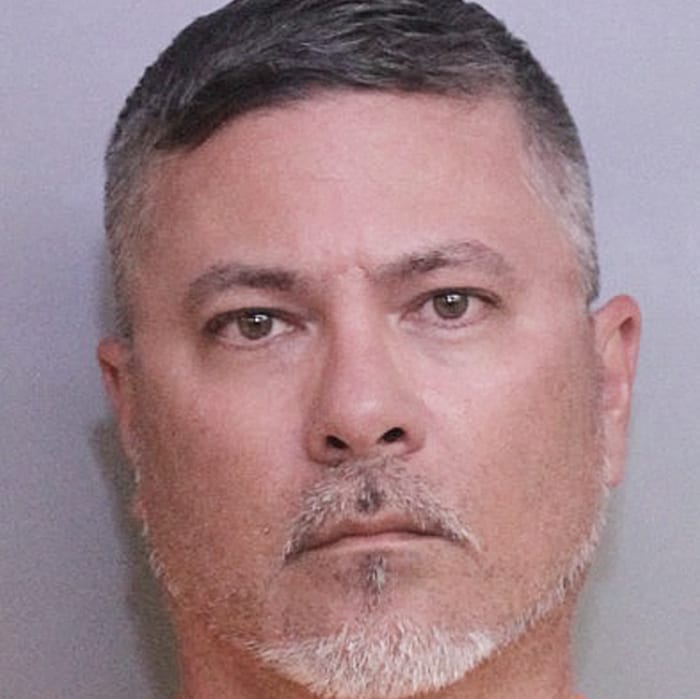 Update: A second high school teacher and youth pastor, Shawn Fitzgerald, above, was arrested at the weekend in Florida and charged with 408 counts of possession of child pornography.
Polk County police, in this report, are quoted as saying that Fitzgerald:
Is a bad turkey who is going to spend Thanksgiving in the county jail.
The 46-year-was arrested after investigators found "sickening and exploitative images" hidden on his cellphone in a "vault" disguised as a calculator app.
Police anticipate more charges because they are not done examining all the material.
Polk County Sheriff Grady Judd said on Saturday:
We saw horrific acts, and the acts were from children as young as 10-months-old that were engaged in some sort of illicit, horrible, conduct as a baby and all the way up to the early teens.
Fitzgerald came under scrutiny from law enforcement after the National Center for Missing and Exploited Children tipped them off about the upload of a video clip of a girl no older than 12 performing a sex act on an adult. Investigators are now trying to determine if any of the kids in the images live locally.
Hat tip: Nigel Sinnott (Mellody report)

• Please report any typos/errors to barry@freethinker.co.uk
If you'd like to buy me a cup of coffee – and boy, do I get through a LOT of coffee keeping this site active – please click the link below.
I'd love a cup of coffee