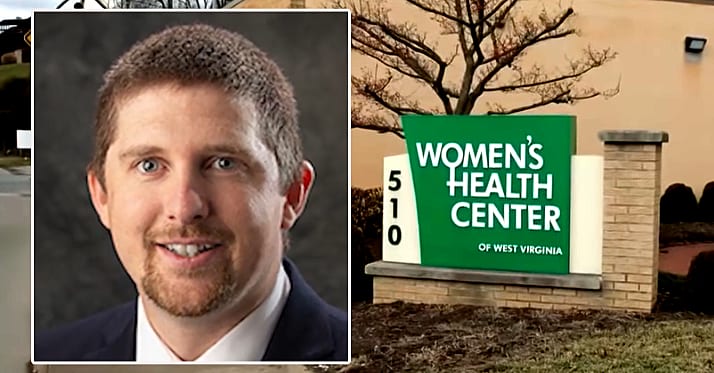 FROM lawmaker to law breaker: Derrick Evans, forced to resign from West Virginia's House of Delegates after he stormed the Capitol with other insurrectionists, has been exposed as an anti-abortion fanatic who regularly harassed women outside WV's Women's Health Centre, the only abortion clinic left in the state.
Evans now knows how it feels to be stalked. The Christian imbecile, who resigned just weeks after he was sworn into office, is being besieged by camera crews and is skulking behind closed doors at his home, refusing interviews.
All we need to know about Evans is contained in this sentence:
I am pro God, pro life, pro 2nd Amendment, and I am going to fight for Christian values!
His Christian "values," according to The Independent, made him "a fixture" at the clinic for much of 2019, with a reputation for harassment so severe that the clinic erected a ten-foot fence to deter him.
When Evans was around – often accompanied by dozens of supporters – women would cry in the waiting room, said clinic patient Hunter Crites, afraid they'd be identified and screamed at as soon as they stepped outside.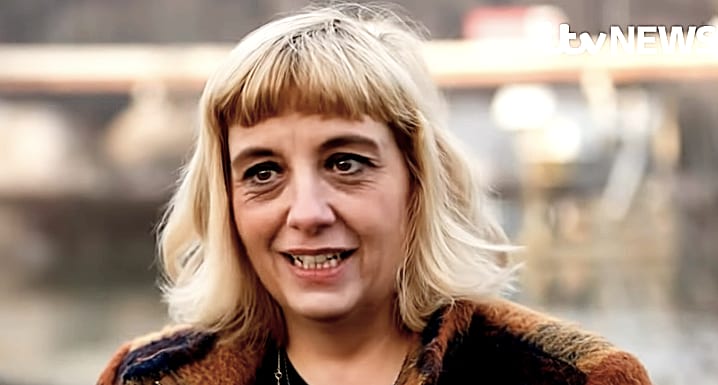 One woman who worked at the clinic and was cruelly targeted by Evans is Jamie Miller, above, who said in an interview with UK news outlet ITV that:
He found out my name, he found out my children's names, they followed me in cars, they posted pictures of me on various sites … it terrified me.
Miller was compelled to get a restraining order against him.
When Evans, wearing a helmet, breached the Capitol, the despicable zealot told the viewers of his live stream that he had been pepper-sprayed in the eye, but was marching forward anyway.
"We're in!" he shouted on his Facebook Live as he walked into the Rotunda of the revered building. "Derrick Evans is in the Capitol! Let's go!"
His Facebook page has now been deactivated.
Many of the women who had been the subject of Evans's harassment were not surprised to see him join the Washington DC mob who had been incited by Trump. For almost two years, staff and volunteers at the clinic urged police officers and legislators to take Evans's behaviour seriously, said Miller, Instead, he was voted into elected office.
Miller said:
I have been screaming about him for two years, trying to stop it, and nobody listened to me. Nobody.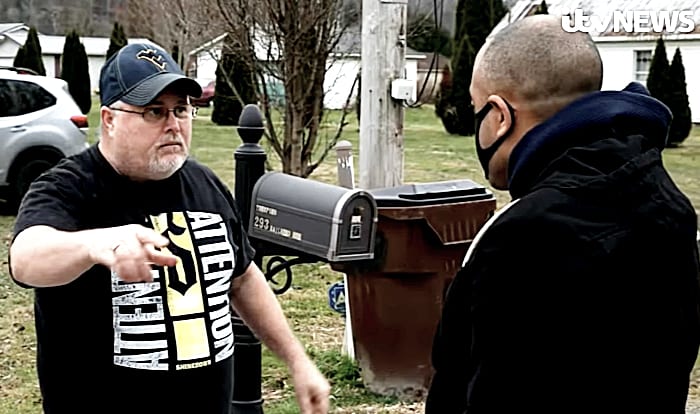 Although Evans is refusing to respond to requests for comments, and his home is being protected by friends and neighbours – one of whom is pictured above ordering an ITV reporter to leave – his lawyer, John Bryan has defended his client as:
An independent activist and journalist, who has long exercised his constitutional rights to engage in peaceful protest. The people that voted for him, they knew that they were getting a conservative political activist. His constituents knew about that and were supportive of that, or at least a majority were.
Evans is a homophobic racist too
Before Evans became her colleague in the legislature, state Delegate Danielle Walker knew him as the man who would stake out lawmakers at the Capitol and put a camera in their faces, recording videos for his Facebook.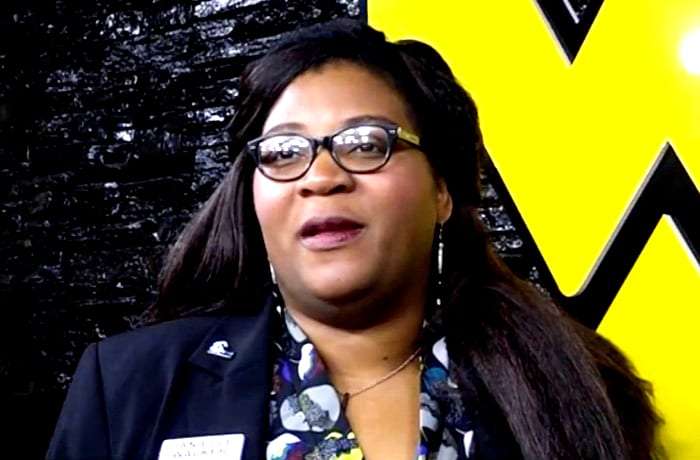 Walker, above, a Democrat, recalled a time when, a day after a gala for the American Civil Liberties Union, Evans:
Just sat in his car and took pictures and videos of us and posted it online, saying we're a threat to the country.
On a different day at the Capitol, "GOP Day" in 2019, Evans went up to Walker and another Black delegate and "yelled the most disgusting things at us," she said.
He told us we didn't have a place in the state Capitol. He told us to go back where we came from.
Walker, a lesbian and the mother of a gay son, has often been the subject of Evans's Facebook posts. He has called her "satanic," she said, and claimed her support of LGBTQ rights amounted to defending paedophilia.
For the last several months, in part due to attacks from Evans and others, she has started wearing a bulletproof vest every time she leaves the house – at the Capitol, at Walmart, at the salon. If her son rides in the passenger seat of her car while she's driving, she said, he wears one, too.
At the Women's Health Center, Evans targeted clinic staff and volunteers, calling them "deathscorts" and "baby murderers." He knew everyone's full names, said Katie Quinonez, the Executive Director of the Women's Health Center – and would repeat them, again and again, on his live stream.
• Please report any typos/errors to barry@freethinker.co.uk
If you'd like to buy me a cup of coffee – and boy, do I get through a LOT of coffee keeping this site active – please click the link below.
I'd love a cup of coffee