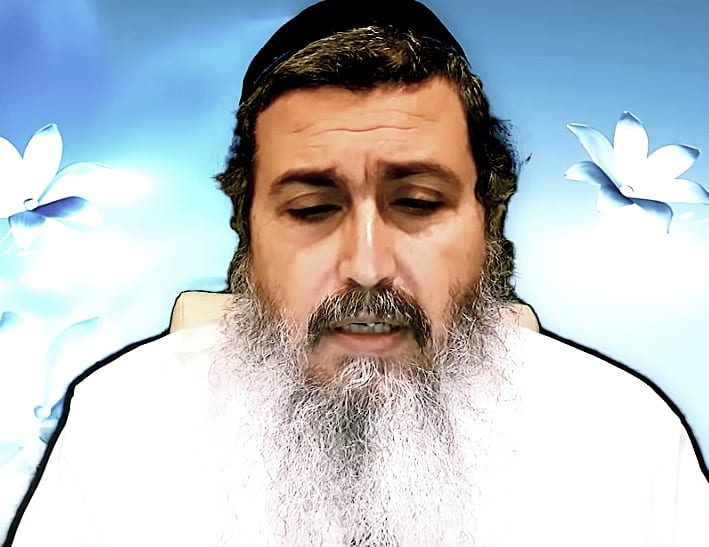 DANIEL Asor, above, is a conspiracy theory imbecile – and one of the latest in the World of Religious Idiocy to use his his position as a 'popular' Israeli rabbi to blather on about the 'dangers' of coronovirus vaccines.
But hey, he adds what I believe is a new twist: such vaccines can turn people gay.
Aleph Melbourne, a Jewish LGBT+ advocacy group, said that the rabbi's statement was "alarming" for the harm it propagates.
Michael Barnett, co-convenor of Aleph Melbourne, said:
It's alarming to hear such ignorance and nonsense being peddled by a rabbi to his community, particularly in the middle of a pandemic.

Claiming a COVID-19 vaccine could alter a person's sexual orientation is about as ridiculous as claiming that eating a pickled herring could make you pregnant.
According to Barnett, besides the false claims, the issue here is the harm it could cause to the intended audience of the sermons and the larger community.
The problem here is that the closed religious community, that this Rabbi heads, is unlikely to have access to sensible health advice and is prone to believing what he proclaims.
Similarly, the community would be broadly intolerant of homosexuality due to religious teachings, and if they were told the vaccine would make them gay they would be terrified of having that outcome.

Sadly this is a no win situation while the Rabbi in question maintains his lunatic stance.
Asor's list of conspiracies range from calling the World Health Organisation and Pharma companies like Pfizer and Moderna "criminal organisations" that are deliberately misleading ultra-Orthodox Jewish leaders into supporting vaccinations to claiming that a "global malicious government" of Freemasons, Illuminati, Microsoft co-founder Bill Gates and others are behind the virus and vaccines.
On social media, many called out the rabbi over his statements saying he risks:
Killing many of his own people.
Hat tip: Robert Stovold
• Please report any typos/errors to barry@freethinker.co.uk
If you'd like to buy me a cup of coffee – and boy, do I get through a LOT of coffee keeping this site active – please click the link below.
I'd love a cup of coffee