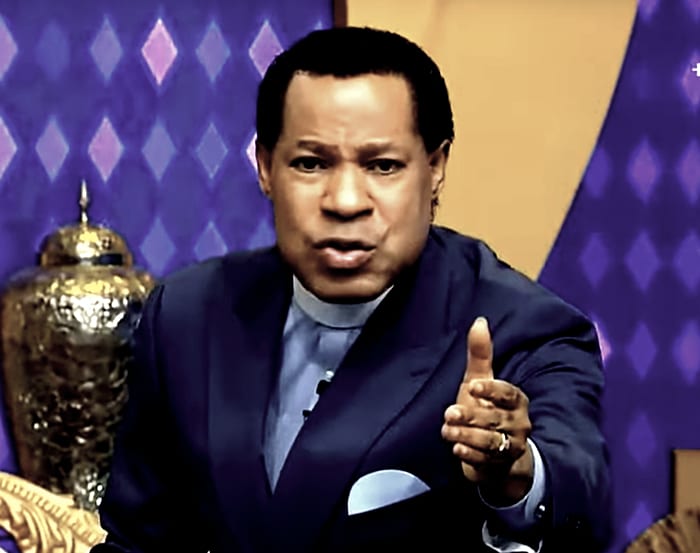 AFTER LoveWorld TV, headed by Christian conspiracy theorist and Grade A charlatan Rev Chris Oyakhilome, above, was warned earlier this year by UK broadcasting watchdog Ofcom to cease and desist from spreading false information a Nigerian journalist argued that religious broadcasters should not be held to the same standards as secular media.
An outraged Ifeanyi Izeze, of Nigeria's National Daily wrote:
Ofcom either by omission or deliberate commission ignored the fact that the overall context in the news report was that of a religious news broadcast aimed at Christian Evangelical Believers, and seeking to interpret the present turmoil caused by Covid-19 in light of the Christian Holy Scriptures – The Bible.
Well, LoveWorld, according to this report, has received its second warning.
Ofcom said the channel had presented sermons with "potentially harmful" claims about Covid-19 during a 29-hour programme titled "The Global Day Of Prayer."
It added that the programme contained unsubstantiated claims that the pandemic was "planned" and created by the "deep state", and false suggestions that vaccines were a means of administering "nanochips" to control and harm people.
LoveWorld also falsely claimed that the cause of coronavirus was linked to the rollout of 5G technology – a conspiracy theory which has been widely-discredited by experts.
The watchdog said in a statement:
Ofcom stresses that legitimate debate about the official response to the coronavirus pandemic is fundamental to holding public authorities to account during a global health crisis – particularly when public freedoms are curtailed and complex policy decisions are taken.

However, the potentially harmful claims made during the programme were unsupported by any factual evidence and went entirely without challenge. Loveworld's failure to put these unsubstantiated statements into context risked serious harm to its audience.
In added:
They had the potential to undermine confidence in public health measures put in place to tackle Covid-19, at a time when cases, hospital admissions and deaths were rising in the UK.
Ofcom has previously said that broadcasters have:
The editorial freedom to analyse, discuss and challenge issues relating to the coronavirus.
However, in instances where potentially harmful material is shown, it warned that broadcasters must ensure that "adequate protection" for their audience is provided.
Such harmful material could include: health claims related to the virus which may be harmful, medical advice which may be harmful, and misleading material in relation to the pandemic.
Ofcom has directed LoveWorld not to repeat the programme, which was aired in December, and to broadcast a statement of their findings on a date and in a form to be determined by the watchdog.
In defence of LoveWorld, Izeze wrote in May of this year:
The Commission failed to acknowledge that Pastor Chris was addressing a global audience; yes, it may have been aired in the UK but that did not make the audience UK-specific. Loveworld is a cable television network that beams to other countries of the world.

Also, On the use of hydroxychloroquine as a treatment for Covid-19, it was surprising that Ofcom could sanction a channel for merely re-echoing what is in the public dormain [sic] and being promoted by world acclaimed medical science experts and several key leaders of governments in frontline nations.

Even the US President, Donald Trump, at a news conference recently extolled the possible benefits of hydroxychloroquine in fighting Covid-19 in the presence of (and with no apparent dissent) from two of the leading epidemiologists in the United States namely Dr Fauci and Dr Brix.
If Izeze is stupid enough to believe Trump he has to accept the Orange Turd's assertion that Fauci is "a disaster" and "an idiot."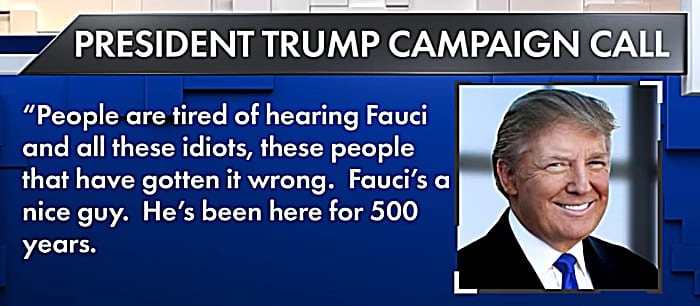 Hat tip: Robert Stovold
• Please report any typos/errors to barry@freethinker.co.uk
If you'd like to buy me a cup of coffee – and boy, do I get through a LOT of coffee keeping this site active – please click the link below.
I'd love a cup of coffee