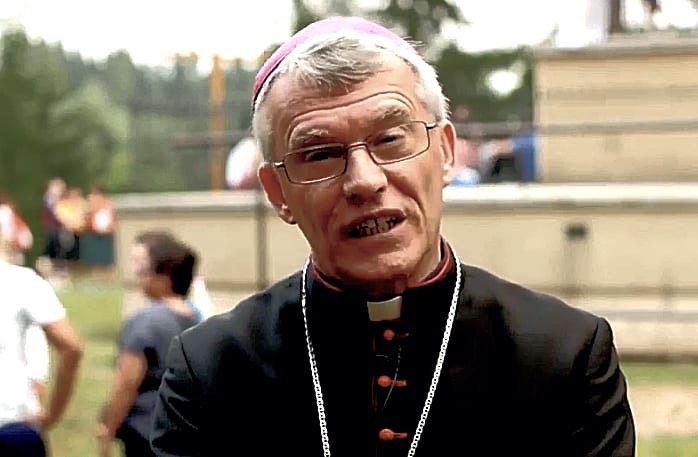 AFTER agreeing to pay out a record $2.5-million to an altar boy who was raped by a Catholic priest more than 40 years ago, Archbishop of Perth Timothy Costelloe, above, gave an 'assurance' to others who had suffered clerical abuse that the church had now 'changed.'
In a lengthy statement last Thursday Costelloe said the case  involving a man who cannot be named had highlighted the "horror" of sexual abuse within the Catholic Church  and the "dreadful effects" on an innocent person.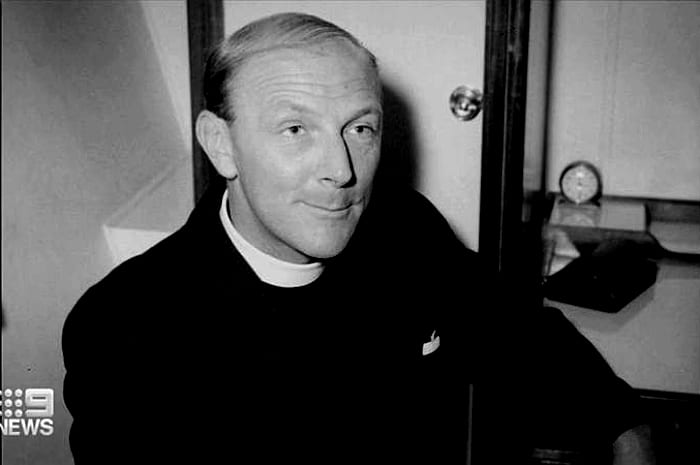 The victim's abuser was the now dead Bertram Adderley, above.
Said Costelloe:
I am glad that the survivor of this shocking abuse has had the opportunity to have his story told and believed, and has been financially compensated. The most recent media reports suggest that the church has failed to honour its commitment to treat survivors with respect, compassion and sensitivity.

To the extent that this is the case, I sincerely apologise. It is my intention that the Archdiocese should be faithful to this commitment.
Costelloe also acknowledged the church had a "deplorable history" regarding the sexual abuse of young and vulnerable people.
Nothing can justify or cancel out the dreadful mistakes of the past. What the church can do today and into the future is to commit itself to treating those who have been abused with dignity, respect and integrity.

The church can and must also take whatever steps are necessary to ensure that, as far as humanly possible, such abuse never again occurs within Catholic settings.
Costelloe also renewed his "sincere, heartfelt and unreserved apology" to everyone who has "suffered the horror of sexual abuse" by church leaders and workers.
You were subjected to something which robbed you of your dignity, poisoned your childhood, and in many cases left you a legacy of suffering which still endures today. I am deeply sorry and ashamed that this has happened to you.

Many survivors of sexual abuse have asked me for an assurance that the church has changed. I am able to give that assurance.
The payout, ordered by Australia's Royal Commission into child sex abuse, is believed to be the biggest amount ever paid to an abuse victim in that country.
The landmark judgment was made after the victim gave traumatic evidence in the Western Australian District Court about the abuse he suffered by former priest Adderley.
The victim was sexually abused in 1978 and 1980 when he was aged nine and 11.
One incident happened at the church, while the other was in a flat following a trip to a nudist beach in the Perth suburb of Swanbourne.
Lawyer Michael Magazanik his client's life went "off the rails" after he was abused.
The victim dropped out of school in Year 10, battled substance abuse, had difficulties with relationships and had an erratic work history.
He also battled mental illness, including post-traumatic stress disorder and depression.
The victim eventually went to police but was told at the time that nothing could be done because Adderley had died in 1983.
He accepted a $50,000 payout from the church, but in 2018 he approached Magazanik about suing the church.
The church will also pay for the victim's legal costs.
Magazanik said he had spoken to other complainants about Adderley and urged more to come forward, noting the church had moved Adderley around the state after allegations were made about him.
He said even if a victim had been given a small payout in the past, they could still be entitled to take legal action.
• Please report any typos/errors to barry@freethinker.co.uk
If you'd like to buy me a cup of coffee – and boy, do I get through a LOT of coffee keeping this site active – please click the link below.
I'd love a cup of coffee