OH hell no! The grotesque Andrea Minichiello Williams of the Christian Legal Centre (CLC) has gone off on another rant about Christian 'persecution.'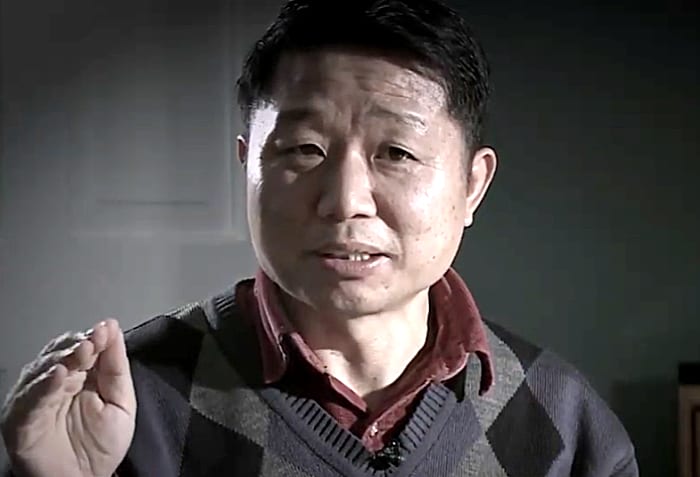 This time she's claiming that volunteer chaplain Paul Song, above – banned from all UK prisons for ten years for 'failure to adhere to the expected requirements of a chaplaincy volunteer' – is being 'persecuted' by Her Majesty's Prison Service (HMPS) and the justice system.
When Song, 51, was dismissed by the HMPS for the second time in 2018 –he was first booted from London's Brixton's prison in 2015 but later reinstated – he took legal action against Justice Secretary Robert Buckland in the High Court, as well as in a county court.
January this year, with the help of the CLC, Song brought a claim to the High Court on nine grounds, including victimisation, breach of public sector equality duty and for breach of his rights under Articles 9 and 10 of the European Court of Human Rights.
Lawyers representing Buckland said Song had "behaved inappropriately" more than once and decisions taken were fair and neither irrational or unlawful.
Yesterday it was reported that High Court Judge, Mr Justice Goose had dismissed Song's challenge.
Williams, aka "Sister of Perpetual Outrage," is appalled:
Christian ministry in prisons has a long history, and its presence is essential for the rehabilitation and transformation of lives. Paul's work has led to many prisoners in Brixton turning their lives around, and so it is shocking that prisoners who are desperate for a new way of life should now be prevented from being supported by him.
Song said:
I am looking forward to bringing it [his challenge] to the county court … I was deeply shocked and hurt when I received the letter telling me that I would be banned for 10 years from doing what I have been called to do through my Christian faith.

After 20 years of service supporting vulnerable inmates at HMP Brixton, I have been severely punished for exposing the truth.
The background
Pastor Song was given the decade-long ban by London's Prison Group following an investigation into an interview he gave to Mail on Sunday in 2018. He described what he called "Islamic extremism" dominating Brixton prison.
In 2015, the then serving Anglican chaplain left HMP Brixton, leaving a position that was filled by head chaplain Imam Mohammed Yusuf Ahmed.
Song was told by the Imam that his evangelical courses, including the "dangerous and misleading" Alpha course, were "too extreme". Song"reluctantly" stopped teaching the courses.
Following a visit to the jail in January 2017, prisons inspector Peter Clarke found high levels of violence and reported that "a third of prisoners felt unsafe". It was also noted that the jail had been without a full-time Anglican chaplain for 18 months. Clarke said one should be recruited "without delay."
In August 2017, after Song had "an exchange" with an inmate about Islam and Christianity, he received an email from the Imam, which said the pastor no longer had permission to speak to any prisoners at Brixton and had to ask for prior permission before making a visit.
After allegations that Song had called the inmate a "terrorist" and threatened the Imam Mohammed, he was permanently banned.
A subsequent review concluded that his exclusion was "not reasonable" and recommended an immediate reinstatement.
Then, on September 15, 2018, the Mail on Sunday published a front-page article covering Pastor Song's experiences in the prison and how he had been vindicated.
He was then notified by Prison Governor Bamford that he would now be suspended because of the interview.
Bamford told Song that there would be an investigation of what he had said in the Mail interview, including his:
Compromising of the safety of staff and prisoners by disclosing information to the press without permission a well as any breach of confidentiality and possible anti-Muslim comments.
On May 3, 2019, following an investigation, London's Prison Group Director banned Song, not only from HMP Brixton, but from all prisons for ten years for:
Failure to adhere to the expected requirements of a chaplaincy volunteer.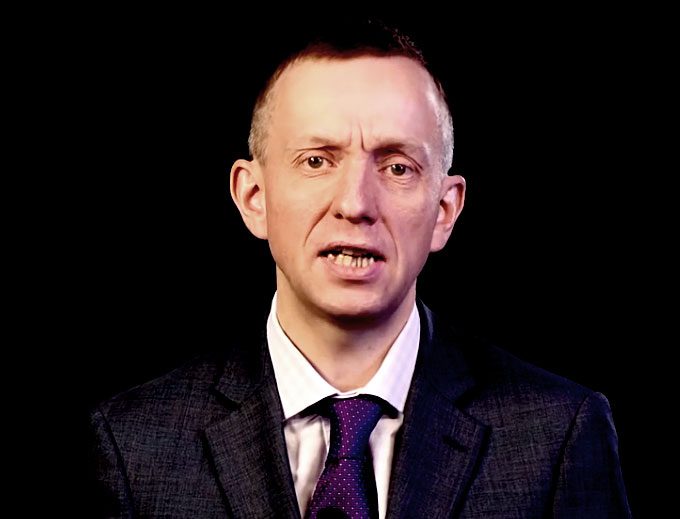 Tim Dieppe, above, from Christian Concern said Song was disappointed the judicial review was declined by Mr Justice Goose:
Well, he's disappointed and upset. And he feels that he's been treated very unfairly, and that it's completely unreasonable for him to be banned for 10 years, a long time for just speaking the truth and telling people what's happened.

So, yeah, he's upset, too. He thinks it's completely wrong. I think he's quite shocked at the state of the prison system, and the way that this could happen to him in a country like Britain, which is ostensibly a Christian country, and yet here he is the Christian pastor being thrown out of the prison.
Christian Concern hopes that Song will have better luck at the county court level and won't be "goosed" again.
• Please report any typos/errors to barry@freethinker.co.uk
If you'd like to buy me a cup of coffee – and boy, do I get through a LOT of coffee keeping this site active – please click the link below.
I'd love a cup of coffee