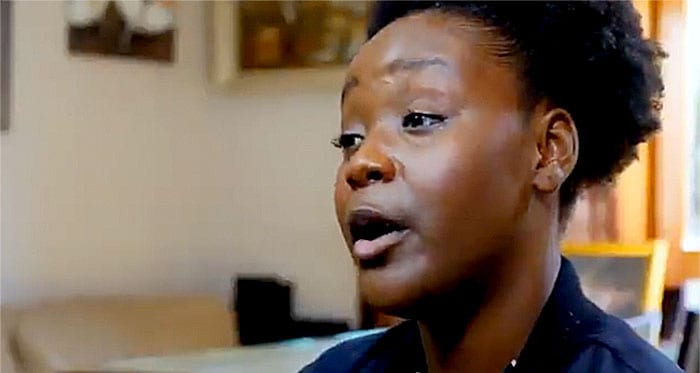 THE long-running battle between UK Christian bigot Seyi Omooba, above, and the Birmingham Hippodrome took a fresh turn this week when an Employment Tribunal was told that the actor would never have accepted the role of Celie in The Color Purple of she'd known the character was gay.
According to this report, Omooba, 25, was sacked after making alleged homophobic remarks online, and that she would not have played the character.
She is suing the Leicester Theatre Trust and her agents Michael Garrett Associates Ltd for around £128,000 over her dismissal, citing religious discrimination and breach of contract.
What led to this case was a 2014 Facebook post in which the zealot wrote:
I do not believe you can be born gay and I do not believe homosexuality is right, though the law of this land has made it legal it doesn't make it right.
The case was gleefully seized upon by Andrea Minichiello Williams' Christian Concern and Christian Legal Centre, notorious for bringing frivolous lawsuits on behalf "persecuted " Christians.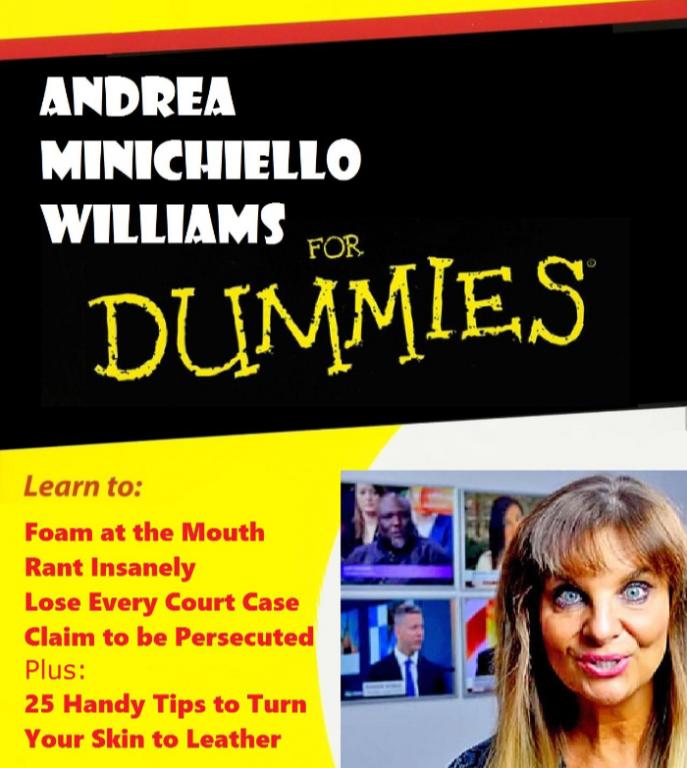 The Central London Tribunal heard today (Monday) that Omooba – daughter of Christian Concern's co-founder – Ade Omooba – had told her agents she would not play a gay character, did not understand Celie was a lesbian and was not explicitly told she would be playing a gay role.
Her Christian Legal Centre lawyer, Pavel Stroilov, argued that the "best known interpretation" of the story is the Steven Spielberg version of the 1982 novel.
In the film the lesbian theme is not present at all, there is one kiss between the female characters which can be interpreted in all sorts of ways. It is in no way obvious and was never made clear to claimant that she was expected to play a lesbian character.

Image via The Freedom From Religion Foundation
This, despite the fact that the acclaimed author of The Color Purple, non-believer Alice Walker, above, categorically stated that Celie was "not attracted to men" after the lawsuit was launched.
In a 2019 open letter she wrote that a homophobe should not play the character, and that Celie:
Is based on the life of my grandmother, Rachel, a kind and loving woman brutally abused by my grandfather … It is safe to say, after a frightful life serving and obeying abusive men, who raped in place of 'making love,' my grandmother, like Celie, was not attracted to men.

She was, in fact, very drawn to my grandfather's lover, a beautiful woman who was kind to her, the only grown person who ever seemed to notice how remarkable and creative she was. In giving Celie the love of this woman, in every way love can be expressed, I was clear in my intention to demonstrate that she too, like all of us, deserved to be seen, appreciated, and deeply loved by someone who saw her as whole and worthy.
Walker once wrote:
It is chilling to think that the same people who persecuted the wise women and men of Europe, its midwives and healers, then crossed the oceans to Africa and the Americas and tortured and enslaved, raped, impoverished, and eradicated the peaceful, Christ-like people they found. And that the blueprint from which they worked, and still work, was the Bible.
Stroilov said it would be "absurd" to suggest an actor should ask their employer if they intended to interpret the play differently than Spielberg.
However, Tom Coghlin QC, for the Leicester Theatre Trust, said Omooba's stance amounted to a breach of contract.
The role that she complains about being dismissed from is one that she would have refused to play in any event. Her choice was to resign or be dismissed and she chose to be dismissed.
We say quite simply that the claimant took the role of Celie when she knew or should have realised there was at least a significant likelihood that she would refuse to play that role.
He said the musical production "is not the film" and are different works with a common source – the novel.
Last November Williams, Chief Executive of the Christian Legal Centre, said:
This story sends a chilling message to Christians, not only in the theatre profession but across our society, that if you express and hold mainstream Biblical views, you will be punished and will lose your career if you do not immediately renounce your beliefs.

We are deeply concerned that the evidence for such an important case, which has attracted global attention and concern, is being blocked by the courts.
The tribunal continues.
Hat tip: Robert Stovold
• Please report any typos/errors to barry@freethinker.co.uk
If you'd like to buy me a cup of coffee – and boy, do I get through a LOT of coffee keeping this site active – please click the link below.
I'd love a cup of coffee