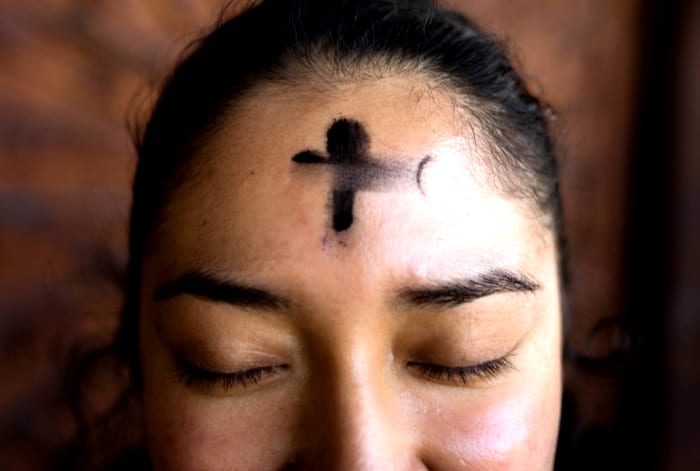 The most ostentatious way of virtue signalling one's devotion to Jesus is to have ash smeared on your forehead around Easter.
But this year COVID-19 restrictions have thrown Ash Wednesday (February 17) plans into complete disarray, leaving both the faithful and their clergy scratching their heads over how best to conduct this barmy ritual safely.
The issue has so concerned a bunch of religious outfits in the US that they have published a paper offering advice on matter, according to Religion News Service which reported that one priest – Rev Stacy Gahlman-Schroeder of Norway Grove Memorial Lutheran Church in DeForest, Wisconsin –intends applying ashes with disposable Q-Tips in her church's parking lot.
So, why do people go along with this malarkey when it's not mandated in the Bible?
The 'Splainer has the answer:
There is no mention of Ash Wednesday in the Bible. But there is a tradition of donning ashes as a sign of penitence that predates Jesus. In the Old Testament, Job repents 'in dust and ashes,' and there are other associations of ashes and repentance in Esther, Samuel, Isaiah and Jeremiah.

By the 10th century, the monk Aelfric tied the practice, which dates to the eighth century, to the period before Easter, writing, 'Now let us do this little at the beginning of our Lent that we strew ashes upon our heads to signify that we ought to repent of our sins during the Lenten fast.'

By the 11th century, the practice was widespread throughout the church – until Martin Luther, the Protestant reformer, threw the practice out in the 16th century because it was not biblically based. There's no Lent in the Bible, either, though many Christians see it as an imitation of the 40 days Jesus spent fasting and battling with Satan in the desert.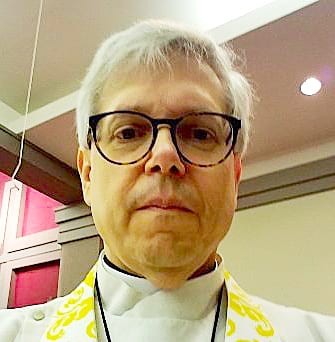 RNS then spoke to Rev Taylor W Burton Edwards, right, pastor of Faith Evangelical Lutheran Church, an Evangelical Lutheran Church in America congregation in Warner Robins, Georgia, who said that, "luckily" the ashes – while perhaps the most visible part of Ash Wednesday observances – are no big deal.
That's the thing that's widely misunderstood. Nothing in any of the historic liturgies requires the imposition of ashes.
Edwards wasn't sure last week what his church will do to observe Ash Wednesday. In his area, the infection rate was too high and the hospitals too jam-packed even to meet outdoors
Another cleric – Rev Kathleen Ulland-Klinkner – is thinking the best Lenten experience for her parishioners may be "warm thoughts."
All of this angst could be avoided if Jesus had been incinerated rather than crucified. Instead of wearing crosses, True Christians™ could have ashtray-shaped phials dangling from their necks, and each Easter fill them with fresh ashes.
That would certainly prevent accidents such as the one that befell pupils at a the Holy Family Secondary School in Newbridge, Ireland. In 2019 the school had to apologise to parents after a number of students received burns on their foreheads.
The priest who administered the ashes separately wrote to them separately, explaining that:
It remains somewhat of a mystery as to why or how this happened.
An act of God, father?
In the same year a total of 89 people, including 16 teachers and one school governor, were burned at the St Augustine's Catholic High School in Redditch, Worcestershire while having ash crosses smudged onto their foreheads during an Ash Wednesday assembly. "At least" two had to be hospitalised. One was Chairo Rowe, 14.
His Mum Cassena Brown, 39, said:
My son was the worst of everyone. Because he is of Afro-Caribbean heritage you can see the burn very clearly, as the skin is burned and it's white underneath.
• Please report any typos/errors to barry@freethinker.co.uk
If you'd like to buy me a cup of coffee – and boy, do I get through a LOT of coffee keeping this site active – please click the link below.
I'd love a cup of coffee