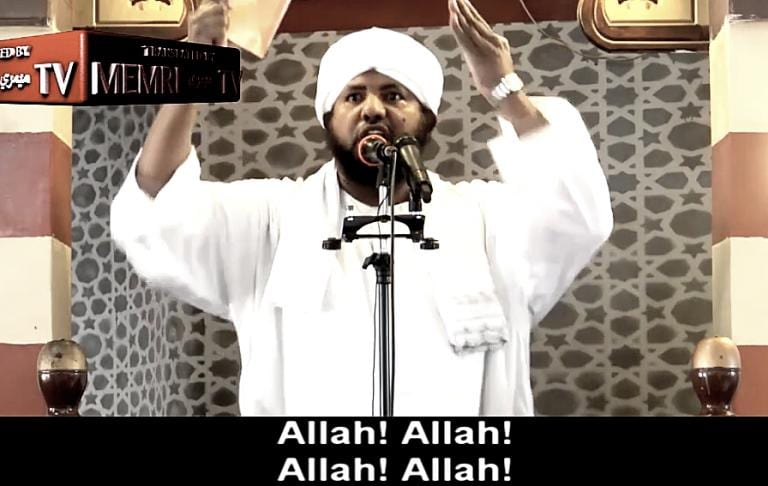 IN ONE of the funniest videos I've seen in months, Sudanese cleric Sheikh Muhammed Al-Amin Ismail goes into complete melt-down and cries buckets after informing an audience that a new school textbook contains images of Michelangelo's famed 'The Creation of Adam.'
Yelling "Allah" dozens of times, the drama queen, performing in a major mosque in the Sudanese capital Khartoum, condemns the book – intended to educate teenagers about the European enlightenment – for including images of the 16th-century Renaissance masterpiece at Rome's Sistine Chapel. He was particularly outraged that it shows "God in human form."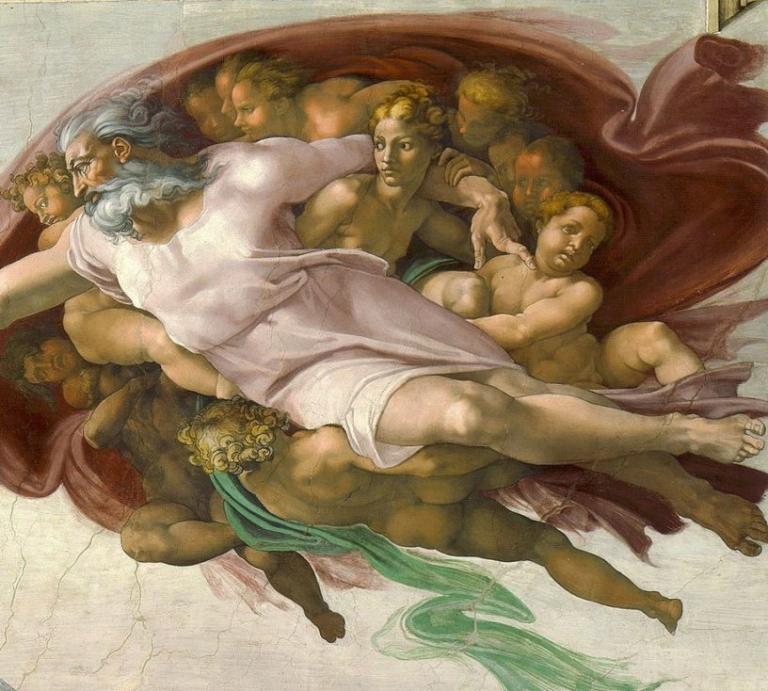 Ismail accused the National Centre for Curricula's Dr Omar El Garai, who had showcased the book in a press conference, of defending "heresy and atheism."
After numerous calls to Allah, Ismail broke down in tears and shouted:
A picture of God hugging a naked woman?
According to MSN News, Ismail's infantile histrionics struck a chord with clerics and powerful Islamist factions throughout the country who feel threatened by the reformist transitional government.
Said Sudan's Academy of Islamic Fiqh, a body ruling on Islamic law that issued an edict banning teaching from the book:
It is an ugly offence. The book glorifies Western culture in a way that makes it the culture of science and civilisation – in contrast to its presentation of Islamic civilisation.
Since the Islamist outcry over the textbook, Sudan's Prime Minister Abdalla Hamdok, who runs the country's transitional government, has been forced to stop introducing the new curriculum.
Dr Garai, the man who tried to introduce Michelangelo to Sudanese school rooms, has received death threats – naturally – and has resigned from the programme in protest.
The video:
Hat tip: Robert Stovold
• Please report any typos/errors to barry@freethinker.co.uk
If you'd like to buy me a cup of coffee – and boy, do I get through a LOT of coffee keeping this site active – please click the link below.
I'd love a cup of coffee