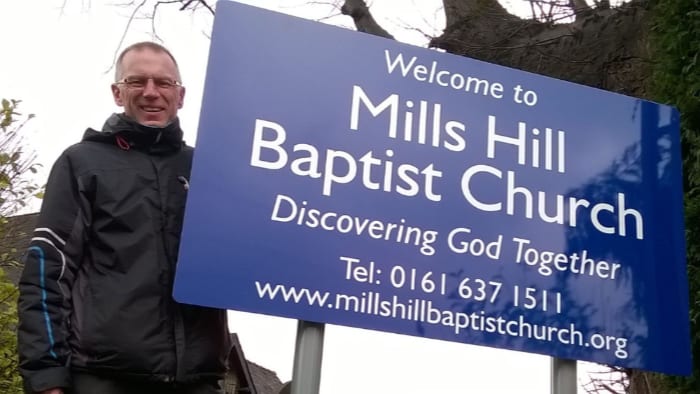 A MEMBER of Mills Hill Baptist Church in Manchester was so incensed that fellow worshippers were about to vote on whether to allow same-sex ceremonies that he entered the premises last year and vandalised it.
Now, according to this report, Patrick James, 58 – found guilty of doing £14,561 worth of damage to the interior, including smashing stained glass windows – has to wait until March 23 for sentence to be handed down at Minshull Street Crown Court. He is currently on bail.
James, who now uses a wheelchair, came to the church on crutches. He had been entrusted with the keys when the key holder was on holiday.
Minister James Pate told the court in an earlier hearing that this was a "revenge attack" sparked by the upcoming vote.
James "took great exception to that" and said it 'would not be God's will," the court was told.
In a victim personal statement read to the court, Pate said:
It has caused unpleasant feelings in the church, it seemed obvious that it was him and an inside job.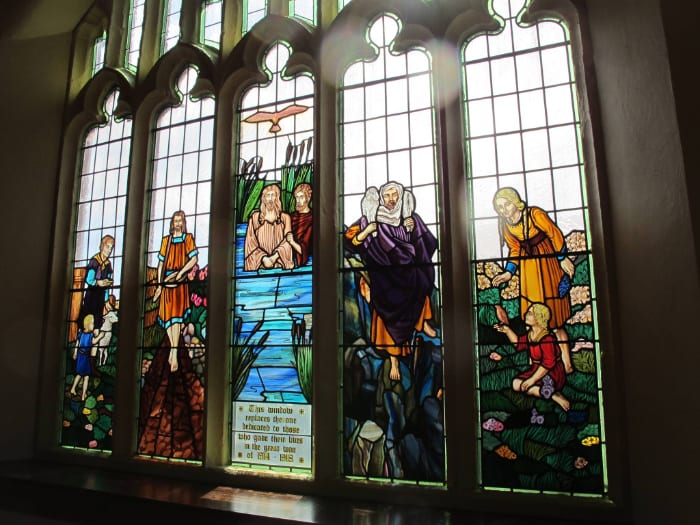 The church burnt down in the 1980s and then it was rebuilt and many view the glass windows as a work of art.

These were also seen for people as a symbol of the church being rebuilt and people have been concerned by what happened.
The court heard that the church has since claimed the building's insurance and all items have been replaced.
James was said to have four previous convictions for 13 offences, none of which are related to this offence.
His lawyer Richard Birtwistle insisted:
The defendant maintains his actions he admitted were not motivated by any hostility towards those who are making an application to be married, namely those being of the same sex. He is still a member of the church.
And he told the court:
At that time there were significant difficulties experienced by this defendant regarding the misuse of alcohol which masked his emotional difficulties he was experiencing in regards to his young child who was particularly unwell.

He found it almost impossible to deal with the trauma of the care of the young child without trying to immerse himself in the misuse of alcohol.

There is a sense of remorse regarding the actual damage caused.

I also ask you to take into account the steps he has already taken to resolve his difficulties that led to the commission of this offence.
Church members voted not to register the building for same-sex marriage.
Note: In my original post I mistakenly reported that they had voted yes. I apologise to readers and to minister Pate who pointed out the error.
Hat tip: Stephen Harvie
• Please report any typos/errors to barry@freethinker.co.uk
If you'd like to buy me a cup of coffee – and boy, do I get through a LOT of coffee keeping this site active – please click the link below.
I'd love a cup of coffee