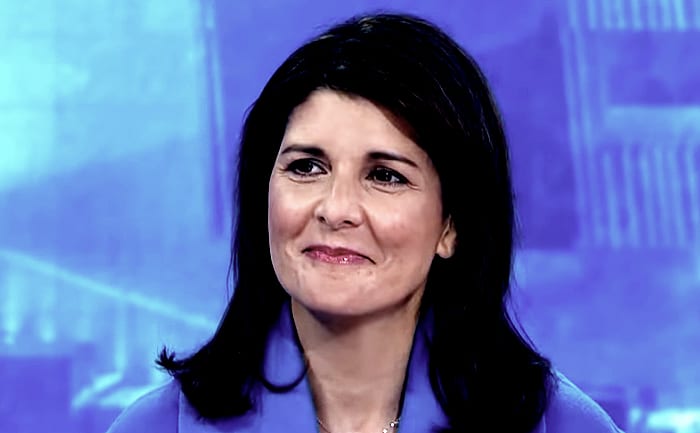 Humans of the female variety are a thorn in the side of Mispacha, a leading ultra-Orthodox weekly that found itself at the centre of a row back in 2018 when it refused to feature a photo on its cover of Republican politician Nikki Haley, above, then serving as America's ambassador to the United Nations.
According to Forward, someone close to her approached the publication, suggesting it do an interview with her. The magazine was open to the idea, but a sticking point was reached when Haley said she wanted to be on the cover. It was a "deal-breaker", with Haley insisting their would be no interview without the photo.
Last week, fresh light was cast on the issue when, in a podcast, Yisroel Besser, a contributing editor at Mishpacha said that Haley had challenged the magazine's "no women" policy, which was "essential to preserve Mishpacha's values."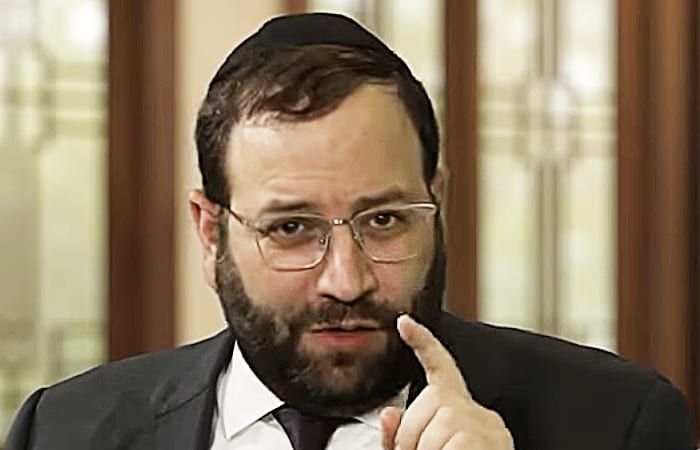 Besser, above, suggested that printing a photo of someone like Haley would eventually lead to a situation in which Mishpacha would be indistinguishable from a secular magazine.
Then in five years from now, the right store in Borough Park comes in and says, 'I need you to advertise a woman's fur coat, but it needs to show the woman's face because otherwise you won't see the slope of her shoulders so you won't appreciate it.'

And then five years after that we look like Vogue. Really? Is that where we want to go?. And who's going to take responsibility for that?
The podcast host – Rabbi Efrem Goldberg of the Young Israel of Boca Raton, a Modern Orthodox synagogue in South Florida – pushed back against Besser's argument.
I don't think the slope needs to be that slippery.
Later Besser said that he had gone on the podcast to speak for himself, not the magazine, and said the point he was trying to make was that those who are trying to change the magazine's policy should change their tactics.
The rage tweets are counterproductive.
Here's one.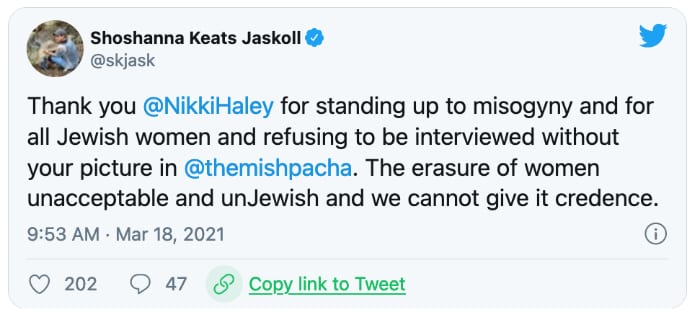 Shoshanna Keats-Jaskoll, is co-founder of Chochmat Nashim, an Israeli advocacy group
In 2016, when Hillary Clinton was the Democratic presidential candidate, Mishpacha featured an image of her and Donald Trump on its cover for the week of the election. The image was heavily doctored so it did not resemble a regular photograph.
But the magazine still faced a backlash, with an editorial in Hamodia, a haredi newspaper, condemning the decision and implying that Mishpacha was not part of the "true haredi press."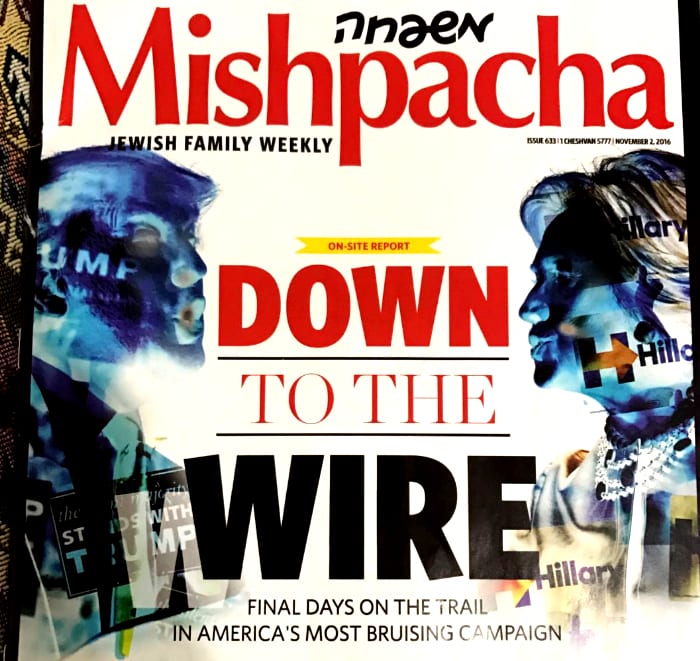 True Charedi newspapers would never publish pictures of women at all, even those who have reached high ranking office. These are the directives by which we live our lives and the precautions that surround us and they do not change in the realm of politics.
The Hamodia editorial said that the secular world understands that Charedi publications subscribe to a high standard of modesty that precludes the inclusion of photographs of women and that they realize that a lack of photo coverage does not indicate a lack of support for a particular individual but is part of the way that God fearing Jews conduct their lives.
The publisher of Mishpacha, Eli Paley, has attributed the decision not to publish pictures of women to what has become an industry-wide standard that would make it impossible to cater to haredi readers without adhering to the no-women policy.
Forward added:
The standard is seen as an outgrowth of a culture in which the modesty of women's dress has become increasingly scrutinized, even if Jewish laws dealing with modesty do not extend to forbidding the printing of women's photos.

But women have pushed back against that standard for years, organizing in Facebook groups and attempting to orchestrate letter-writing campaigns to haredi publications, including Mishpacha, to demonstrate that there is a substantial readership for a haredi publication that would publish photos of women's faces.
• Please report any typos/errors to barry@freethinker.co.uk
If you'd like to buy me a cup of coffee – and boy, do I get through a LOT of coffee keeping this site active – please click the link below.
I'd love a cup of coffee