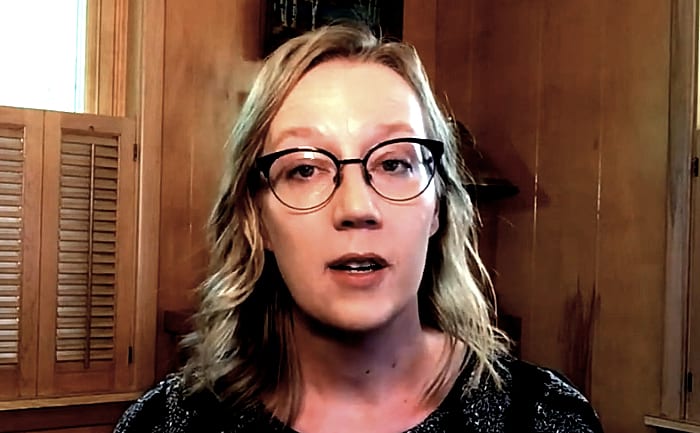 SPEAKING to students at a Christian college in Michigan, history and gender studies professor Kristin Kobes Du Mez, above, recently blamed the rise of 'militaristic Christian manhood' on manipulative evangelical leaders.
At a lecture at Calvin University entitled "Jesus and John Wayne," Kobes Du Mez said this trend eventually led to the rise  of the "least-Christian President in American history, Donald Trump."
In particular, she blamed the late Billy Graham for forcing what she calls "Christian nationalism" and "gender traditionalism" into Christianity. Graham, she said, played an "outsized role" in promoting the notion that males must be masculine at all times, and females feminine.
According to the event's description, the lecture was about how Donald Trump represents the "fulfillment" of white evangelicals' most "deeply held values."
Kobes Du Mez – author of  Jesus and John Wayne: How White Evangelicals Corrupted a Faith and Fractured a Nation, concluded that evangelical theology leads Christians to support abusive, strong men.
She said that John Wayne came into the title of her book because he was considered an American idol of "Christian masculinity."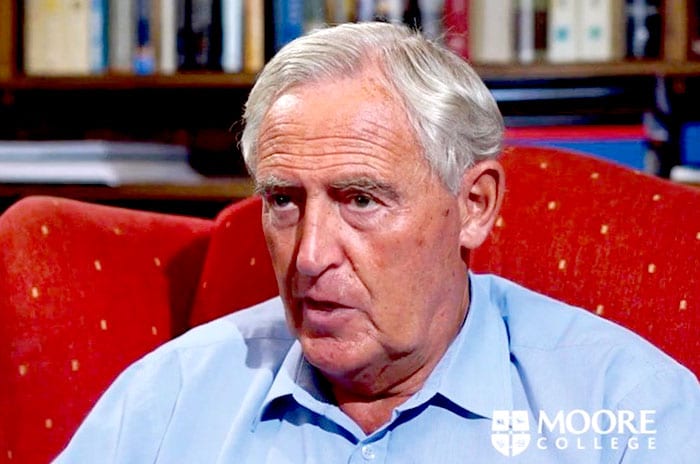 One "charismatic" champion of "muscular Christianity" in the UK was a former evangelical vicar at Emmanuel Church Wimbledon (ECW), Jonathan Fletcher, above, who sparked a review, published yesterday (Tuesday), into his abusive and sadistic behaviour over a lengthy period.
The review, according to Church Times, says:
It is difficult to articulate in a written report the fear some individuals demonstrated. Some required repeated reassurance about anonymity and the security of the process.
Victims did not solely fear Fletcher, but also:
Others of influence in the wider CE [conservative Evangelical] constituency of which ECW is a part.
The review reports behaviour that is already in the public domain, such as "coercion and control, [and] bullying", as well as:
Naked massages and saunas, forfeits including smacking with a gym shoe, and ice baths.
It also says that one participant in the review reported "a serious incident of a sexual nature", which was not previously in the public domain.
The participant reported that JF [Jonathan Fletcher] told him to perform a sex act in front of him and when he did not, JF performed the act instead.
This demonstrated "a gross abuse of power" and "raises a question regarding whether this would be regarded as misconduct in a public office".
The review also notes that Fletcher "has never been charged with or found guilty of any offence".
It also says that Fletcher's charisma and charm were a reason that his behaviour went unreported for years.
Premier Christian News reports that Fletcher stopped being the vicar at Emmanuel Church in 2012, with incumbent Rev Robin Weekes becoming vicar in 2013.
Weekes told the outlet:
I look back with great sadness in lots of ways because I realised that I was totally unaware of the beatings and the massages and the sexual behaviour. But I was aware of some of the bullying and the domineering and, looking back, I wish I had done something and I didn't – and I'm very sorry about that. 

At the same time, I think a number of other people on the staff would have seen the same things, and other people in the church family would have seen the same things, and therefore, I think we – all of us – need to take ownership of that, and realise that we should have acted sooner than we did.
A leaders' statement says warning signs were missed:
Whilst certain specific and secretive abusive behaviours were not known by the leadership team, or by the vast majority of Emmanuel church, we did see other things that should have troubled us and prompted us to act.

Emmanuel was too willing to embrace a worldly definition of what many believe 'strong' leadership should look like.
They apologise specifically for the fact that:
Some knew that Jonathan Fletcher sometimes: took saunas with young men after sport; belittled colleagues in staff meetings; humiliated individuals such as naming and shaming them from the front when they arrived late for church; made demeaning comments about people from different backgrounds; showed favouritism; and created a culture of fear.
An then came the inevitable call for prayer:
Please pray for us to respond appropriately to the review … pray for the victims who are still in the church family, there are some, obviously I can't go into details but it would be good to pray for them. 

Pray for our unity, we've enjoyed an enormous amount of unity over the last few years and we're looking to the Lord to protect that as we process this review and implement the changes.
Meanwhile, America's New Republic Magazine carries a lengthy feature about a growing number of ex-evangelicals who are seeking professional help to overcome the trauma they suffered within the evangelical movement. It makes for very disturbing reading.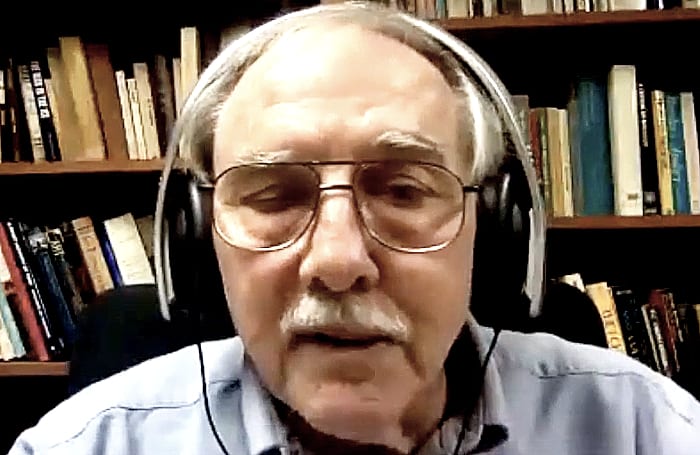 Psychologist Dr Darrel Ray, above, founded the nonprofit Recovering From Religion in 2009 as a resource for people doubting or leaving their faith. In 2012, he launched the Secular Therapy Project, a database of nearly 500 vetted secular therapists who will not tell clients they just need to pray more.
Ray, who grew up in a fundamentalist Christian family, said most formerly religious people who come to him suffer from the constraints of purity culture or a deep-seated fear of hell. He likens many of their symptoms to Post Traumatic Stress Disorder (PTSD).
When you see a person with the same symptoms and yet they weren't in a war, they haven't been in a tornado, they haven't been in a shooting, you have to dig a little deeper. With many people, when you dig deeper you find it came right out of religion.
Doing anal for Jesus
One interviewee, Ana Sharp Williamson, grew up believing that complementarianism (the belief men and women complement each other through distinct and separate roles) and purity culture (which demands that women remain sexless virgins until marriage) were divine ordinance.
You're taught that your body belongs to God, then your dad, then your husband. Your dad protects your virginity, then you get married and your dad gives you to your husband, and your body belongs to him.
(Purity culture also assumes men to be lustful and places the responsibility on women to avoid tempting them sexually – an issue spotlighted by the Atlanta mass shooting earlier this month, allegedly carried out by a member of a conservative Baptist church with a "religious mania" who claimed he had been plagued by "sexual addiction.")
Williamson believes this worldview caused her to stay for several years in an abusive relationship with a man who pressured her to have all kinds of non-vaginal sex.
There are jokes about doing anal for Jesus, and yeah, that's pretty much how it was. I felt awful about it as we were doing those things, and after.
It wasn't just the abusive relationship that traumatised Williamson. It was the entire ideology of purity, wrapped up with her sense of identity, self-worth, and relationship to God.
I didn't know what it meant to be a woman. I had no concept of gender identity beyond evangelicalism.
• Please report any typos/errors to barry@freethinker.co.uk
If you'd like to buy me a cup of coffee – and boy, do I get through a LOT of coffee keeping this site active – please click the link below.
I'd love a cup of coffee