BOYS taking part in a religious studies class at St Luke's Grammar School near Sydney in Australia were asked to use a points system to rate girls on their virginity, looks and Christian values – an assignment some of the boys laughingly described as a 'build a bitch' lesson.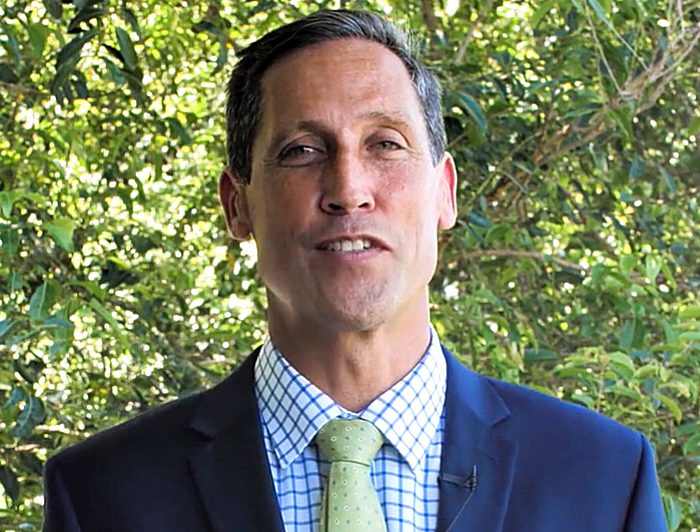 But according to the Sydney Morning Herald, angry reaction to the assignment from pupils and parents prompted headmaster Geoff Lancaster, above, to say in a statement that the teacher involved – a member of the Anglican clergy – had been berated for his poor judgment.
Said Lancaster:
He is very sorry for the offence he has caused and saddened to think that the way this discussion was framed has upset our students.
The year 10 male students at the co-ed school were separated from the female students for the Christian studies exercise. In another classroom, girls were given articles to read about why remaining a virgin until marriage was important.
The girls were furious when they heard about the exercise given to the boys. Said one:
All the girls were disgusted and really offended.
Lancaster late last week sent parents a letter to apologise and addressed the year 10 students directly on Monday, acknowledging the material was inappropriate and pledged to personally oversee a review of Christian studies lessons.
During the lesson, a slide was projected onto the whiteboard telling the boys they had 25 points to allocate on characteristics they would look for in a girl.
The qualities worth one point was favourite hair colour, favourite eye colour, has money, sincere and serious, generous, adventurous, similar beliefs, cares for the world, comfortable even in quiet moments.
Six points in the exercise included popularity, loyalty, good-looking/attractive, intelligent, a strong Christian, kind and conservative, a virgin and trustworthy.
Lancaster wrote in his letter:
This term the students have been looking at the complex issues of consent and toxic masculinity and contrasting the negative images portrayed in society with God's plan for strong, healthy relationships where people respect each other as equals.

St Luke's always has been, and always will be, a school that respects, values and honours all students.
The school says on its website:
The Christian faith underpins and informs the work of the School as we seek to develop young men and women of character, who will stand up against injustice and serve the communities in which they live.
Lancaster also reassured pupils that the school was a proud advocate of equality, that he wanted them to hear that message clearly and that he would personally oversee a review of the subject's teaching programme.
I will also be arranging for an external consultant to work with us to ensure the approach and messaging meets the needs of the school and the St Luke's community.
In a statement to the Herald, Lancaster said:
Despite the best efforts to teach respect, healthy relationships, gender equality, consent and inclusivity, we don't always get it right – and last week is a good example of how the very best intentions can go terribly wrong.

We have received overwhelmingly positive support for our decisive and honest response. As Principal, I have removed the offending material, and one of the Christian Studies teachers has voluntarily stood down while the matter is under investigation.
The incident came as a landmark report commissioned by the Anglican church and released this month found the incidence of domestic abuse was greater amongst Anglicans in Australia than in the general population.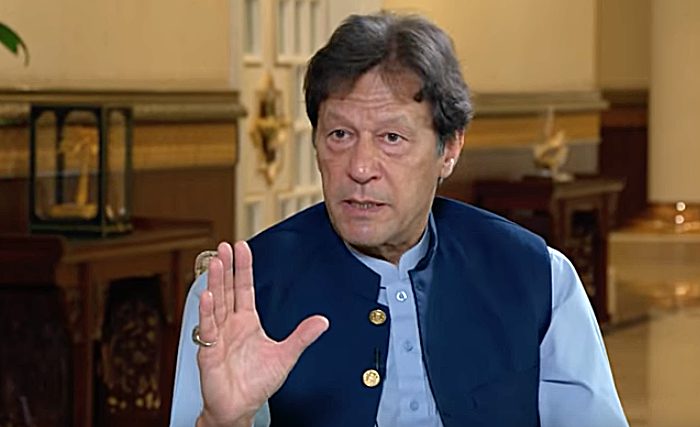 Meanwhile, it's reported here that Pakistan's sexist Prime Minister Imran Khan, above, has repeated claims that the shockingly high number of rapes in his country is due to immodest women.
If a woman is wearing very few clothes, it will have an impact on the men, unless they are robots. It's just common sense.
Reema Omer, Legal Advisor, South Asia, International Commission of Jurists, tweeted:

Disappointing and frankly sickening to see PM Imran Khan repeat his victim-blaming regarding reasons for sexual violence in Pakistan.
A few months ago, the cricketer-turned-politician had said that "vulgarity" was to blame for the rise in cases of sexual violence in Pakistan and advised women "to cover up" to prevent temptation.
In any society where vulgarity is prevalent, there are consequences.
Pakistan is ranked as one of the most dangerous countries in the world for women in terms of safety and equality.
Sexual abuse, so-called "honour" killings and forced marriage are common, and criminal complaints are rarely reported to police, or seriously investigated.
Official statistics in Pakistan have revealed that at least 11 rape incidents are reported in the country every day, with over 22,000 cases reported to the police in the last six years.
However, only 0.3 per cent of rapists – just 77 – have been convicted.
Hat tip: Nigel Sinnott (school report)
If you'd like to buy me a cup of coffee – and boy, do I get through a LOT of coffee keeping this site active – please click the link below.
I'd love a cup of coffee