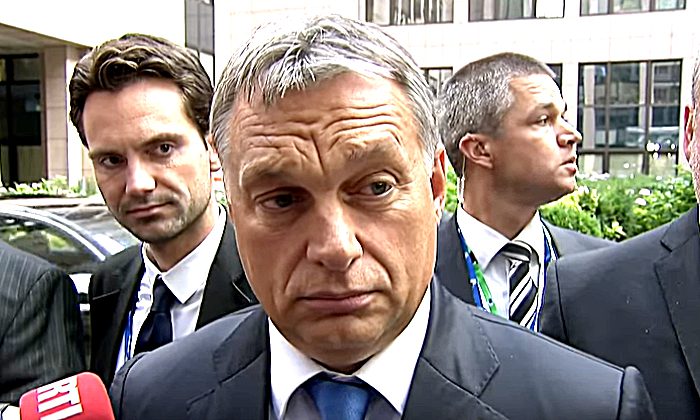 IN a backlash he never saw coming, Hungary's far-right authoritarian Prime Minister, Victor Orban, above – described by Donald Trump as a champion of Christian values who is 'highly respected all over Europe' – is today witnessing football stadia across Germany being lit up in rainbow colours.
Back story: Last week Hungary's parliament passed legislation that bans the dissemination of content in schools deemed to promote homosexuality and gender change.
International outrage followed, and a scheme was hatched to light up a football stadium in Munich, where Germany is today playing Hungary, with rainbow colours.
"No, no, NO!" howled the Union of European Football Associations (UEFA), claiming that it must remain:
A politically and religiously neutral organisation.
So in response, clubs in Berlin, Frankfurt, Cologne, Wolfsburg and Augsburg said they would illuminate their stadiums anyway during tonight's match.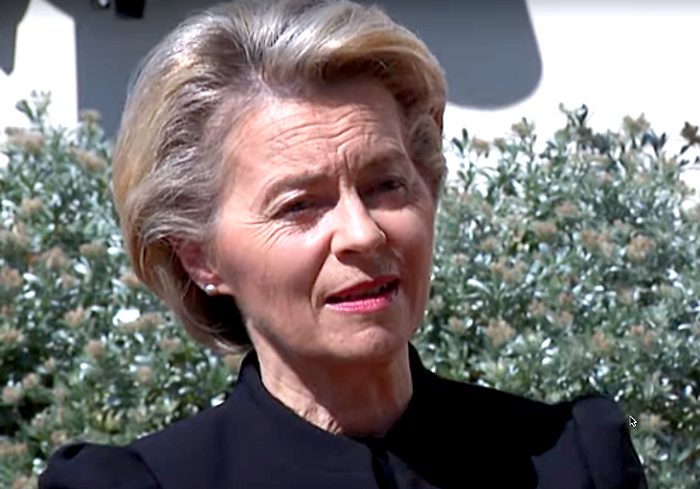 The Munch lighting plan was unveiled after outrage was expressed over the new law by numerous media commentators, football personalities and politicians, including Ursula Von der Leyen, above, President of European Union Commission, who said the Hungarian bill:
Clearly discriminates against people on the basis of their sexual orientation. And it goes against all the values, the fundamental values of the European Union.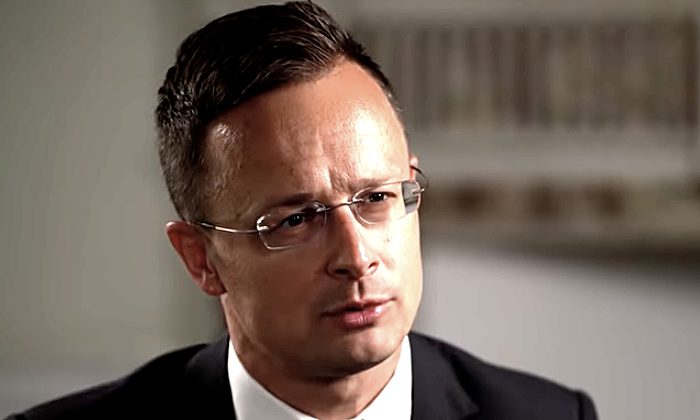 Hungary hit back, praising UEFA for taking a stance against "provocation." Hungarian Foreign Minister Peter Szijjarto, above, claimed UEFA's decision was correct.
The leadership of UEFA made the right decision by not assisting in a political provocation against Hungary.
But German Foreign Minister Heiko Maas criticised the move, tweeting:
It's true, the football pitch is not about politics. It's about people, about fairness, about tolerance. That's why @UEFA is sending the wrong signal.
And Munich mayor Dieter Reiter said:
I find it shameful that UEFA forbids us to send a sign for cosmopolitanism, tolerance, respect and solidarity with the people of the LGBT community.
Germany's head coach Joachim Loew said he "would have been happy" if the stadium was lit in rainbow colours.
Markus Ulrich, a spokesman for Germany's Lesbian and Gay Association (LSVD), added that UEFA:
Had not recognised the signs of the times — and it is clear to see which side it is taking with its decision.
Orban has grown increasingly radical on social policy, railing against LGBT people and immigrants in his self-styled illiberal regime, which has deeply divided Hungarians.
His Fidesz party, which promotes a Christian-conservative agenda, tacked the proposal banning school talks on LGBT (lesbian, gay, bisexual and transgender) issues to a separate, widely backed bill that strictly penalises paedophilia, making it much harder for opponents to vote against it.
The move, which critics say wrongly conflates paedophilia with LGBT issues, triggered a mass rally outside parliament on Monday, while several rights groups have called on Fidesz to withdraw the bill.
The US Embassy in Budapest said in a Facebook statement in both Hungarian and English :
The U.S. Embassy Budapest is deeply concerned by anti-LGBTQI+ aspects of a bill passed today by the Hungarian Parliament. The United States stands for the idea that governments should promote freedom of expression and protect human rights, including the rights of members of the LGBTQI+ community.

As President Biden noted to those advocating for LGBTQI+ rights in his Pride Month Proclamation on June 1, 'We see you, we support you, and we are inspired by your courage to accept nothing less than full equality.'
Critics have drawn a parallel between the new legislation and Russia's 2013 law that bans disseminating "propaganda on non-traditional sexual relations" among young Russians.
Poland's conservative ruling party Law and Justice (PiS), Fidesz's main ally in the European Union, has taken a similarly critical stance on LGBT issues. Budapest and Warsaw are at odds with the European Union over some of their conservative reforms.
The European Parliament's rapporteur on the situation in Hungary, Greens lawmaker Gwendoline Delbos-Corfield, slammed the new law
Using child protection as an excuse to target LGBTIQ people is damaging to all children in Hungary.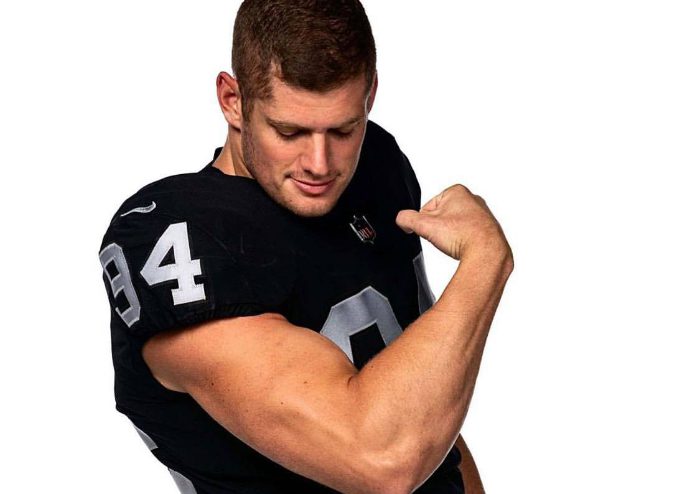 Meanwhile USA Today reports this week that Las Vegas Raiders defensive end Carl Nassib, above, made history on Monday by coming out as the first active openly gay NFL player. Nassib made the announcement in an Instagram post.
I just wanted to take a quick moment to say that I'm gay. I've been meaning to do this for a while now but finally feel comfortable getting it off my chest. I really have the best life, the best family, friends and job a guy can ask for.

I'm a pretty private person, so I hope you guys know that I'm not doing this for attention. I just think that representation and visibility are so important. I actually hope that one day, videos like this and the whole coming out process are not necessary, but until then I will do my best and my part to cultivate a culture that's accepting and compassionate.

If you'd like to buy me a cup of coffee – and boy, do I get through a LOT of coffee keeping this site active – please click the link below.
I'd love a cup of coffee