THE United States Conference of Catholic Bishops (USCCB) may just have bitten off more than they can chew by agreeing to draft a document that could lead to action against Catholic politicians who support women's reproductive rights, including President Joe Biden.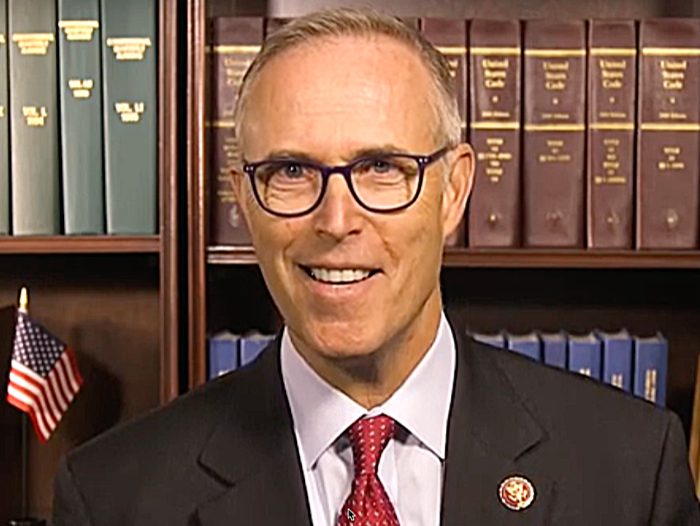 In a tit-for-tat reaction to the proposed document Jared Huffman (D-CA), above, accused the USCCB of politically weaponising religion and tweeted:
If they're going to politically weaponize religion by 'rebuking' Democrats who support women's reproductive choice, then a 'rebuke' of their tax-exempt status may be in order.
Last Friday the USCCB overwhelmingly voted in favour of drafting a document that could lead to a rebuke of publicly pro-abortion Catholic politicians. The document, which will be made public at a later date, will advise bishops how to best to enforce the guidelines regarding the reception of Holy Communion.
A statement from the House Democrats reads in part:
In recognizing the Church's role in providing moral leadership, we acknowledge and accept the tension that comes with being in disagreement with the Church in some areas.

We recognize that no political party is perfectly in accord with all aspects of Church doctrin. This fact speaks to the secular nature of American democracy, not the devotion of our democratically elected leaders. Yet we believe we can speak to the fundamental issues that unite us as Catholics and lend our voices to changing the political debate – a debate that often fails to reflect and encompass the depth and complexity of these issues.

We believe the separation of church and state allows for our faith to inform our public duties and best serve our constituents. The Sacrament of Holy Communion is central to the life of practicing Catholics, and the weaponization of the Eucharist to Democratic lawmakers for their support of a woman's safe and legal access to abortion is contradictory.
Huffman, who co-chairs of the Congressional Freethought Caucus with Rep. Jamie Raskin (D-MD), has been an outspoken opponent of religious influence in government. In December, he and Raskin presented the Biden administration with a 28-page document drafted by the Secular Democrats of America PAC (SDA), which urged for the repeal of the Religious Freedom Restoration Act of 1993.
Among other things, the document also recommended opposing:
Religious displays on government property.
It also called for:
A crackdown on nonprofits operating as businesses, including megachurches.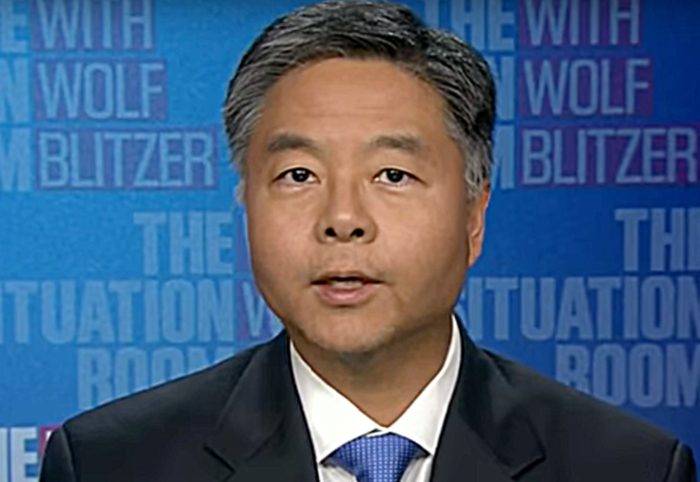 In a series of tweets from his personal social-media account over the weekend, Representative Ted Lieu, D-Calif, above, called the US bishops "partisan hypocrites" and dared them to deny him Communion over his support for contraception, legal abortion and same-sex marriage.
In a tweet tagging the USCCB on Friday, Lieu, a Catholic, wrote that he supports contraception:
A woman's right to choose and the right of same sex marriage. Next time I go to Church, I dare you to deny me Communion.
The issue of Communion for pro-abortion politicians resurfaced following the election of President Joe Biden, a Catholic who supports taxpayer-funded abortion.
The bishops' doctrine committee said the proposed document would include:
A special call for those Catholics who are cultural, political, or parochial leaders to witness to the faith.
In other tweets over the weekend, Lieu criticised the US bishops for not denying Communion to Catholic Republicans, especially to former House Speaker Newt Gingrich for his extramarital affairs and multiple divorces.
Lieu also brought up the case of former Attorney General Bill Barr, a Catholic who sought to resume use of the federal death penalty and pushed for the execution of 13 inmates in the span of seven months.
Another Lieu tweet said:
Dear @USCCB: Are you going to deny Communion to Catholic athletes who use condoms?" Or deny Communion to Catholics who believe people should have the right to decide if they want to use contraception?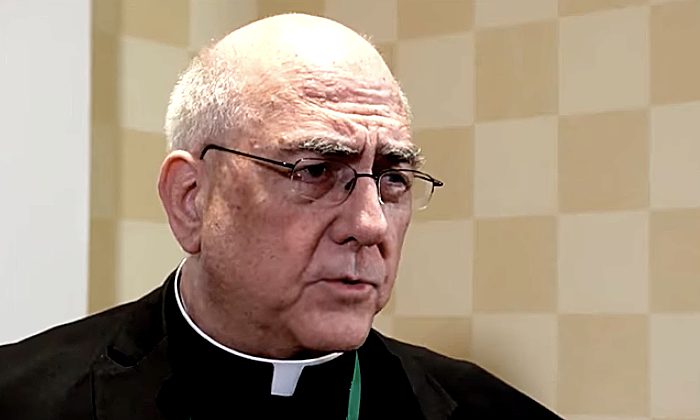 Supporters of the document, including the bishops' pro-life chair, Archbishop Joseph Naumann, above, of Kansas City, Kansas, said that the bishops needed to call for "integrity" from Catholic public officials. He said that those Catholic politicians who defied the Church's teachings on grave issues but wanted to receive Communion anyway were the ones politicizing the Eucharist.
Those who advocate for abortion no longer talk in the language of choice. They talk about it [abortion] as a right.
In their joint statement, the 60 Catholic House Democrats affirmed their commitment to:
The basic principles that are at the heart of Catholic social teaching.
The members said they also believe:
The separation of church and state allows for our faith to inform our public duties and best serve our constituents.
They referred to their position on abortion as "support of a woman's safe and legal access to abortion" and said that denying Communion to Catholic public officials who support permissive legislation on abortion would be:
A weaponization of the Eucharist. We solemnly urge you to not move forward and deny this most holy of all sacraments, the source and the summit of the whole work of the gospel, over one issue.
They added that no elected officials "have been threatened with being denied the Eucharist" on issues such as the death penalty, family separations at the U.S.-Mexico border or failing to reduce food insecurity.
On Friday, Biden was asked about a "resolution" by the US bishops to deny him and other publicly pro-choice politicians Communion, even though the bishops' vote was not on a national Communion policy, but rather on whether to begin drafting the teaching document. Biden replied:
That's a private matter, and I don't think that's going to happen.
Meanwhile Cardinal Luis Ladaria – the prefect for the Congregation for the Doctrine of the Faith, the Vatican's theological watchdog – urged the USCCB to delay the debate.
He wrote to the conference saying it would be "misleading" to suggest abortion and euthanasia were:
The only grave matters of Catholic moral and social teaching that demand the fullest level of accountability on the part of Catholics.
Catholics for Choice, an abortion rights group, said it was profoundly saddened by the move. In a statement, the group's President, Jamie Manson, said:
In a country and church already riven with tension and division, today the bishops chose to be partisan instead of pastoral, cruel rather than Christ-like.
But she said the minority of bishops who spoke out against it provided a glimmer of hope.
If you'd like to buy me a cup of coffee – and boy, do I get through a LOT of coffee keeping this site active – please click the link below.
I'd love a cup of coffee