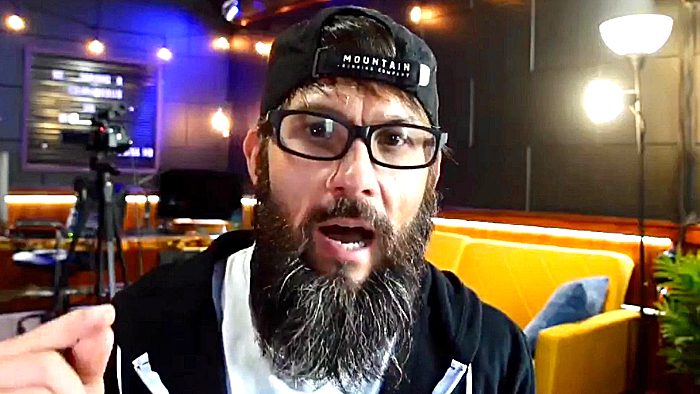 IN a video posted on YouTube last year Trent Holbert, above, head pastor at The Ridge Church in North Carolina exhorted his followers to obey the law.
Today Christianity Daily reports that has resigned his post after he was charged with three sexual offences, one being "indecent liberties with a child."
He is being held at the Buncombe County Detention Facility with a $300,000 bond.
Holbert was the former lead pastor of The Ridge Church, affiliated with the Baptist State Convention of North Carolina (BSCNC).
The convention released a statement, conveying its support for the victims.
As a pastor, Trent has been a speaker at convention-related events for adults in the recent past. He underwent background and reference checks prior to his participation in those events.

We are not aware that he had any contact or dealings with minors as part of those events. The care and protection of children and minors is both a biblical and moral mandate that we take very seriously.

We are praying for everyone who has been impacted by these alleged heinous crimes. N.C. Baptists are offering support to the local association and the church as they face these challenging times, as well. We stand with any and all victims of abuse and are committed to cooperating with authorities during their investigation.
Drew Wheeler, a church elder, said that Holbert has already resigned from the church. He also expressed the congregation's support for all the families involved.
The care and protection of children and minors is a biblical and moral mandate that is taken seriously by the Ridge Church. We do not condone such actions as the alleged, and our prayers are with the victims of any such abuse.
One church member, Nancy Hanson said that she cannot believe Holbert would commit the alleged crimes, describing him as "an absolutely phenomenal pastor." She added that she wants "justice to be done" once the case is proven.
On May 18, detectives of the Special Victims Unit of the Buncombe County Sheriff's Office executed a search warrant at Holbert's residence in Black Mountain. They seized electronic devices from the former minister and found evidence for his case. He was then arrested and charged with Contributing to the Delinquency of a Juvenile.
Last Thursday, he appeared before the judge and said that he has retained a lawyer.
Holbert also ministered at Epoch Fellowship Church in Owento, Kentucky until 2017. But in 2018, he and his wife, Mandy, along with their two children, moved to North Carolina and founded The Ridge Church.
In his 2019 interview with The Black Mountain News, he disclosed that he used to work in a ministry, planting churches for almost 10 years. A fitness enthusiast, Holbert maintained the site, trentholbertfitness.com for his blog and podcast on nutrition, fitness and health.
One thing in his favour: when he told people to obey the law, he was berating pastors who were ignoring COVID-19 restrictions. He singled out pastor Rodney Howard-Browne, who got arrested for breaking lockdown laws, saying:
What is wrong with people?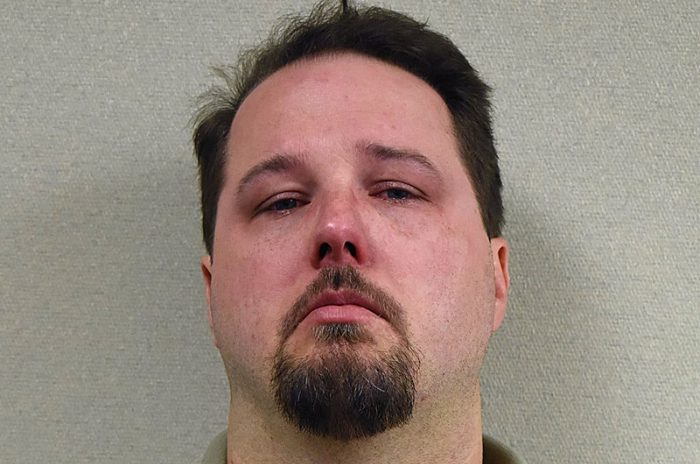 Meanwhile, Newsweek reports that youth pastor David Patrick Nims, above, was arrested in Florida after a teenage boy found a surveillance camera in the toilet of his church.
Nims, of Calvary Baptist Church, has been charged with one count of video voyeurism – a second-degree felony. The charge can have the maximum sentencing of 15 years in prison, an additional 15 years of sex offender probation and a $10,000 fine under Florida State Law.
The Escambia County jail booked and later released Nims after he paid his $10,000 bond, according to a statement from the Escambia County Sheriff's Office.
The police report said a 14-year-old boy entered the bathroom of the church where Nims works in Pensacola. The boy noticed the camera was pointed at him while using the restroom and immediately threw it away.
Surveillance footage taken by the camera was investigated and confirmed that the boy had been recorded using the restroom. The video also showed a face and clothing thought to be Nims, which witnesses confirmed to police.
Nims serves as a volunteer director of youth ministries at the church. The church's pastor Walt Magah did not respond to Newsweek's request for comment. Magah released the following statement:
We are grieved and saddened by the allegations and circumstances regarding the arrest of Patrick Nims. We are cooperating fully with law enforcement as they conduct their ongoing investigation and stand ready to provide care and ministry toward those involved and/or affected as information is shared with us, if it shared.
If you'd like to buy me a cup of coffee – and boy, do I get through a LOT of coffee keeping this site active – please click the link below.
I'd love a cup of coffee