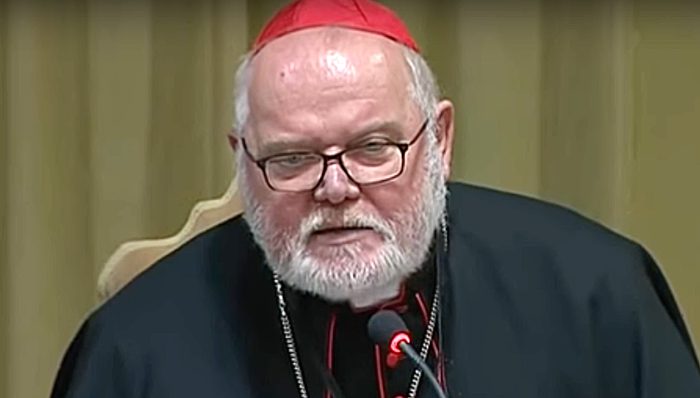 GERMANY'S Cardinal Reinhard Marx, above, today (Friday) offered to resign over the Catholic Church's 'catastrophic' mishandling of clergy sexual abuse cases, declaring 'in an extraordinary gesture' that the scandals had brought the church to 'a dead end.'
According to this report, the archdiocese of Munich and Freising, where Marx, 67, has served as archbishop since 2007, published his resignation letter to the Pope Francis online, in multiple languages, and the cardinal said Francis had given him permission to make it public. In it he declared:
It is important to me to share the responsibility for the catastrophe of the sexual abuse by Church officials over the past decades.
But he also issued a challenge of sorts for his fellow bishops to use the opportunity of the scandal to save the church and reform it.
Marx, who led the German Bishops' Conference from 2014 until 2020, wrote that investigations during the last decade showed there had been:
A lot of personal failures and administrative mistakes but also institutional or 'systemic' failure.
In 2018, a church-commissioned report concluded that at least 3,677 people were abused by clergy in Germany between 1946 and 2014. More than half of the victims were 13 or younger when the abuse took place, and nearly a third of them were altar boys, according to the report.
Earlier this year, another report came out about the church officials' handling of alleged sexual abuse in the country's western Cologne diocese. The archbishop of Hamburg, a former Cologne church official who was faulted in that report, offered his resignation to the pope and was granted a "time out" of unspecified length.
Marx himself has not been implicated in any of the investigative reports to date, but he said all members of the hierarchy shared blame for the failures. A report is expected this summer about the handling of sexual abuse cases in Marx's archdiocese.
He letter says:
My impression is that we are at a 'dead end' which, and this is my paschal hope, also has the potential of becoming a 'turning point'.
He hoped his offer to resign would be seen as a signal for a new beginning:
For a new awakening of the Church, not only in Germany.
Marx later told reporters that he wasn't tired of being a bishop, but believed someone had to personally take responsibility for the abuse scandal so that the church can be reformed.
I am convinced that there will be a new epoch of Christianity, there's no question about it," he said. "But this can only happen … if the church renews itself and learns from this crisis.
Conservative Catholics will be glad to see the back of him, not least for his belief that the Catholic Church owes LGBT communities an apology:
For its scandalous and terrible treatment of them, which had not changed until very recently.
In 2018, writing for The American Conservative, Rod Dreher described Marx as a "disaster" and, on learning today of his offer of resignation, said:
No kidding, the Catholic Church in Germany really had reached a dead end, if by 'dead end' one means the liberal, modernist way forward led by Cdl Marx. He is right to resign. Let someone rise who can offer leadership based in truth.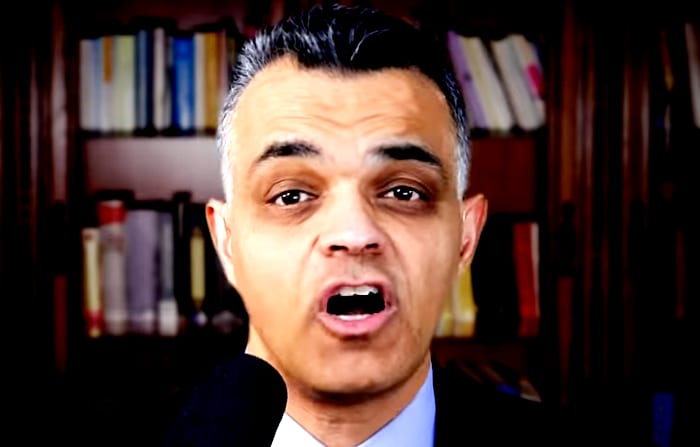 This is mild compared to what LifeSiteNews' John-Henry Westen said of Marx in January:
Your false teaching on abortion, adultery and homosexual acts have perverted a whole generation of Catholic young people. Many of them now go on to practice abominable acts which cry out to heaven for vengeance, which will imperil their souls and make them suffer in their bodies too, all because you want to twist the truth of Christ for your own benefit.

You want to rub shoulders with the elite of this world. You talk about helping the poor and yet you spent over 20 million US dollars renovating your residences in Munich and Rome. You speak of care for those with homosexual orientation yet you encourage the very behaviours that you know lead to AIDS and other deadly diseases and worse than that to the loss of eternal salvation. Their blood is on your hands.
• Please report any typos/errors to barry@freethinker.co.uk
If you'd like to buy me a cup of coffee – and boy, do I get through a LOT of coffee keeping this site active – please click the link below.
I'd love a cup of coffee