WHEN anti-vaxxer and conspiracy theorist pastor Rick Wiles was struck down with the virus, his far-right TruNews outlet, banned from YouTube, announced that a former drugs-runner and heroin addict would take his place until his recovery.
Dear readers, I give you Lauren Witzke, above, a Christian QAnon supporter who claims that Donald Trump cured her of her opioid addictions, and set her on the road to campaign against the "theft" of the election by Democrats in 2020 – and drug-peddling foreigners stealing Americans' jobs.
Oh, and the Michelle Malkin activist is a homophobic flat-earther.
Given all that, and the fact that in October 2020 Witzke defended the far-right Proud Boys outfit, saying they exemplified "patriotic masculinity", and you have a lunatic red in tooth and claw … and flat-out broke.
National File reports that Wells Fargo has shut down her bank account, leaving her stranded out of state with completely no money.
In a post on Telegram – (she's also banned from Twitter) – Witzke, who ran as the Republican candidate for the Senate in Delaware in the 2020 elections and lost big time to Democrat Chris Coons, revealed that the bank had completely shut down her account, leaving her with a "zero balance".
In a call with the bank, Witzke was informed that the action taken was a purely "business decision," and that they have the right to close her account down at any time.
She wrote:
Had I not been surrounded by friends in Florida, I would be completely stranded.
National File contacted Wells Fargo for comment before publication, asking not only why her account was shut down, but if Wells Fargo would extend this action to other account holders.
Witzke warned that other conservatives should remove their money from Wells Fargo in case they did take action against others, describing what had happened to her as being "so evil."
National File did not receive a response by the time of publication. Eventually, Wells Fargo claimed in an email to NF that the decision to cancel Witzke's account was not due to "political views or affiliations" but could have been due to "a number of reasons" and claimed they "reviewed this situation" and:
It was handled appropriately. Wells Fargo does not consider political views or affiliations in making account decisions. An account may be closed for a number of reasons based on individual facts and circumstances.


While we cannot discuss customer accounts because they involve confidential customer information, we can report that we have reviewed this situation, gave ample notice of our decision and it was handled appropriately.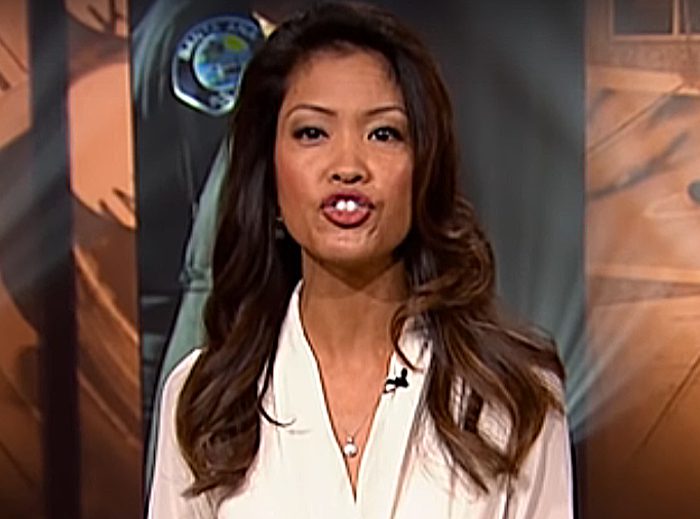 Writing for WorldNetDaily, Michelle Malkin above, yesterday revealed that Witzke had lost her entire life savings of $15,500, adding:
Here is what you need to know about Witzke. The 2020 Delaware Senate GOP candidate is an outspoken Christian conservative activist and supporter of former President Donald Trump who peacefully exercised her First Amendment rights at the Jan. 6 Capitol rally.

She has not been charged with any crime. She was, however, suspended on Twitter for peacefully opposing mass migration and violent refugee criminals in Europe. She was banned completely from the platform in March for peacefully expressing her opinion that a transgender activist, who tweeted that little girls were kinky, was "demonic."

She has organized peaceful election integrity efforts in Georgia through her work with the Hold the Line PAC. She has been a fierce and peaceful advocate for "America First" principles protecting the traditional nuclear family, supporting an immigration moratorium and combating Big Tech censorship.

In other words: Lauren Witzke has a big fat target on her back for threatening the powers that be in Big Government and Big Business.


After the Jan. 6 protest, she has encountered obstacles to flying unimpeded across the country to participate in political rallies and events. She cannot check into flights online, is swabbed for explosives and has "SSSS" ("secondary security screening selection") marked on her tickets.

That's a designation made by the federal Transportation Security Administration, which keeps a secret list of untold thousands of American citizens targeted for undisclosed reasons as "security" threats.
Witzke told Malkin:
The current weaponization of corporations and banks against conservatives and Christians is terrifyin. I have banked with Wells Fargo for years, using it as savings when I was working in ministry. Only when I was given a platform to share my Christian views on the national stage did Wells Fargo decide to shut down my account.

The Evil Oligarchs at Wells Fargo left me, a young woman, with a balance of zero dollars, stranded, and a thousand miles away from my home with no explanation. … Christians and conservatives, get your money out of Wells Fargo, NOW!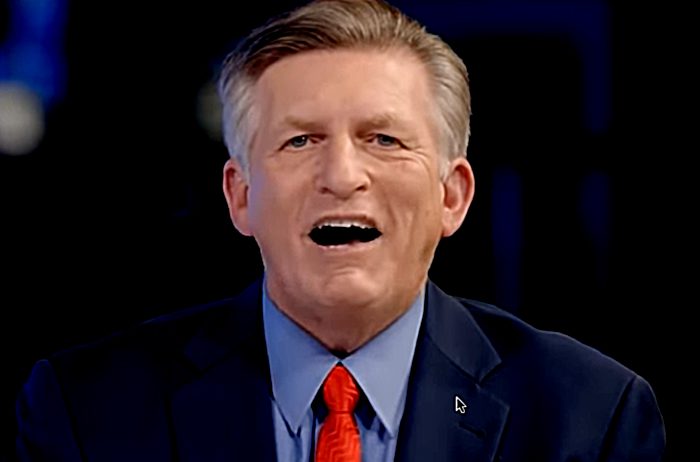 Meanwhile Rick Wiles, above, has recovered sufficiently to return to TruNews.

If you'd like to buy me a cup of coffee – and boy, do I get through a LOT of coffee keeping this site active – please click the link below.
I'd love a cup of coffee