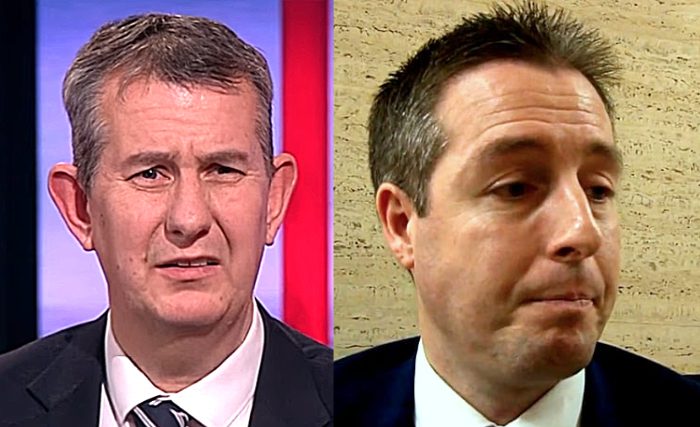 FOR a brief period this month it looked as brothers-in-Christ Edwin Poots and Paul Givan, fundamentalist Christians to the core, had seized complete control of Northern Ireland.
But just three weeks after Poots' "putsch" handed him the leadership of the Democratic Unionist Party (DUP) – a move followed by his nomination of Givan as First Minister – Poots resigned yesterday, leaving leaving a large question mark over both his and Givan's future.
One thing is certain: the province narrowly escaped being hijacked by a dangerous pair of religious extremists.
Givan, like Poots, is a creationist. He was responsible for a motion calling for schools in Lisburn to teach creationist alternatives to the scientific theory of evolution.
The motion was passed by Lisburn City Council in 2007, and asked all post-primary schools in the area what plans they had:
To develop teaching material in relation to creation, intelligent design and other theories of origin.
According to The Irish Times, at meeting on Thursday morning, a majority of more than 20 DUP Assembly members voted against their new-minted party leader at a meeting described as "bedlam."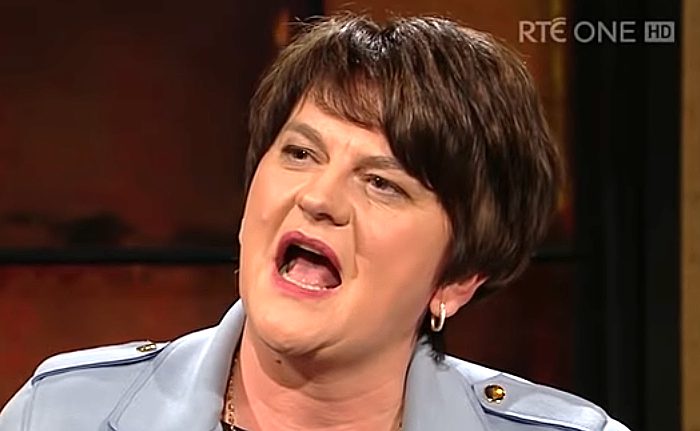 At issue was their request to delay the nomination of Givan to replace Arlene Forster, above, who was recently forced to resign as both DUP leader and First Minister.
They were ignored, with Poots and Givan not even present for the ballot, having left the meeting to go to Stormont for Givan's official nomination.
Things became even more farcical when a grinning and triumphant Givan even got to deliver an acceptance speech, thanking Poots for having "confidence in me".
He told the Assembly he shares the same "drive and determination" to serve the people of Northern Ireland as the party leaders before him.
He added:
There is much goodwill from the public for this place to work.
A senior DUP source said they were "staggered" and "flabbergasted" that Poots had chosen to go ahead with the nomination when he knew the majority of MLAs, MPs and peers were against it.
One senior party source at the meeting, which happened in the members' dining room, described the atmosphere.
Dreadful. Utterly dreadful. Never experienced the like of it.
But Foster appeared to be enjoying the spectacle of the DUP tearing itself apart, tweeting:
Just had a lovely lunch with a good friend … hope everyone is having a great day this lovely sunny afternoon.
Poots, who was elected as party leader on May 14, was gone on June 17.
The Irish Times points out that:
There are many questions, not least how the vacancy will be filled. Poots has pledged to remain until his successor has been found.

Will there be another leadership election in this party still reeling from the last one? Will his recently defeated foe, Jeffrey Donaldson, step up?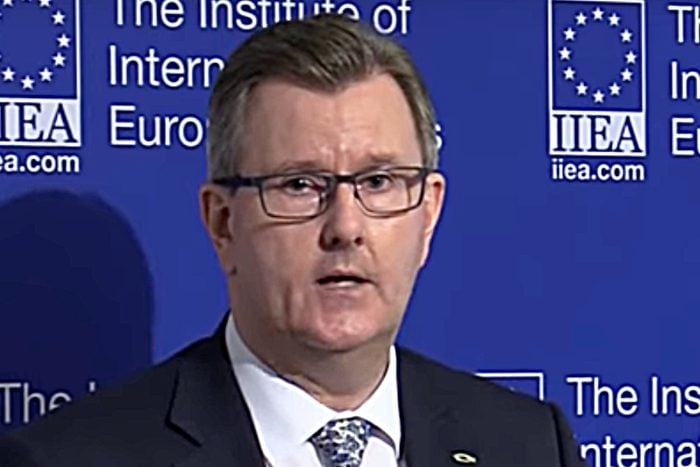 On his way into that crucial meeting on Thursday afternoon, Donaldson, above, was upbeat as he spoke to reporters. "What a lovely day," he said.
In a statement, Poots said:
I have asked the Party Chairman to commence an electoral process within the Party to allow for a new leader of the Democratic Unionist Party to be elected. The Party has asked me to remain in post until my successor is elected.

This has been a difficult period for the Party and the country and I have conveyed to the Chairman my determination to do everything I can to ensure both Unionism and Northern Ireland is able to move forward to a stronger place.
Hat tip: BarrieJohn
If you'd like to buy me a cup of coffee – and boy, do I get through a LOT of coffee keeping this site active – please click the link below.
I'd love a cup of coffee