"HERE we go again, with another allegation against a bishop." These are the words of Robert Hoatson, former priest and co-founder and President of clerical abuse victims' organisation Road To Recovery based in New Jersey.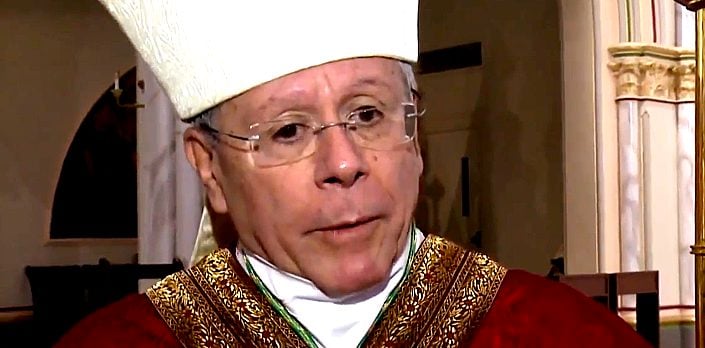 He was commenting in a YouTube video on a lawsuit filed against the head of the Roman Catholic Church in New Hampshire – Bishop Peter Libasci of the Diocese of Manchester – who stands accused of committing sexual abuse decades ago while he served as a priest in New York.
The lawsuit, filed in state Supreme Court in Suffolk County, accuses Libasci of abusing a male youth on numerous occasions in 1983 and 1984. The abuse resulted in "physical, psychological and emotional injuries," the suit says.
The diocese said in a statement that it was aware of the lawsuit and that the matter had been reported to civil authorities. The status of Libasci remains unchanged, it said.
Because this is an ongoing matter and out of respect for the individuals involved, the Diocese will not be providing additional information at this time but will provide updates when we are able to do so.
The lawsuit also named as defendants the Roman Catholic Church of Saints Cyril and Methodius and the Saints Cyril and Methodius School in Deer Park, New York, where Libasci was a pastor.
The youth, who was 12 or 13 at the time, was a student at the school, which this year merged with another school to become Our Lady of Guadalupe Catholic School.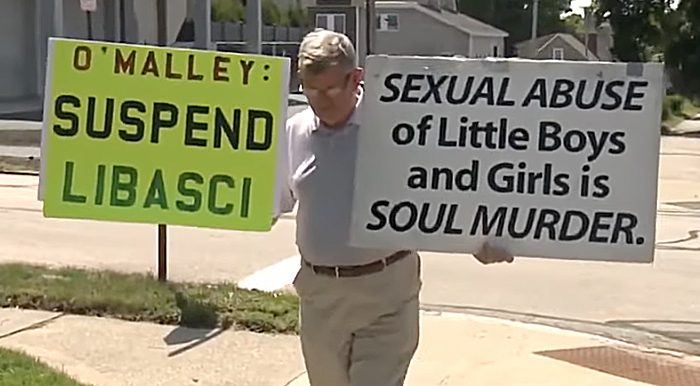 The lawsuit also named Sisters of St Joseph, which was responsible for activities at the school. It did not return calls seeking comment.
The allegations against Libasci come less than two years after the Diocese of Manchester launched a public effort to address past abuse.
In 2019, it released the names of 73 priests who had been accused of sexually abusing children as part of what it called an effort to take accountability for abuse that stretched as far back as 1950. Most of the named priests have died, and others either left the ministry or have been banned from public ministry as priests.
At the time, Libasci apologised for the abuse and said he prays daily that victims find healing and:
That we never allow such darkness to enter our church again.
Before Libasci was named bishop as the 10th bishop of Manchester by Pope Benedict XVI in 2011, the Diocese of Manchester came under fire for how it handled sexual abuse allegations.
In a 2002 agreement, the state of New Hampshire agreed not prosecute the diocese as an institution or any individuals for their past handling of sexual abuse allegations involving clergy. County attorneys still can pursue individual prosecutions.
In return, the diocese agreed to enact strict new child protection policies, admit its actions had harmed children and open itself up to a series of audits. The new policies included reporting all allegations to the attorney general's office and removing accused church personnel from their jobs.
In 2009, after the last audit was done, the Attorney General's office said the diocese had improved its safeguards for children. But it recommended the diocese strengthen its background checks and take other steps.
Not just the Catholic Church
Meanwhile it's reported here that a married Texas pastor who claims he was only counseling a 15-year-old girl and her family is now in jail after police say he groomed her, gave her methamphetamines and then raped her multiple times in the last month – including at church.
The teenager was hospitalised after her most recent encounter.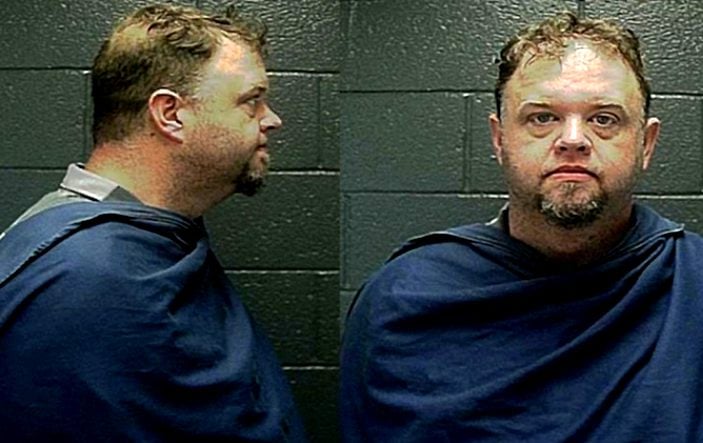 Brian Pounds, above, who was listed as the lead pastor at First Assembly of God in Vernon, Texas, along with his wife, Amy, has been charged with sexual assault of a child and delivery of a controlled substance to a child, according to his redacted arrest warrant.
Pounds' LinkedIn profile says his mission is to:
Inspire, motivate, and educate people in life's journey, helping them to debelop (sic) the soul: body, mind, and spirit.
Police say they first spoke with the teenager's mother on July 1 while she was searching for her daughter at a motel. Pounds, who was present at the motel, told an officer that he was at the motel to help get a room for a person in need. That room had reportedly been rented in the name of First Assembly of God.
The girl was later discovered at a nearby Walmart by her mother who took her to the Vernon Police Department. During an interview with officers that day, the teenager revealed that she had been having sex with the pastor and smoking methamphetamine at the motel. She also said she had been having sex with the pastor for about a month since he first initiated sexual contact with her at his church when he was supposed to be counseling her.
The teenager was taken to United Regional Health Care in Wichita Falls where she was:
Admitted to the hospital with medical complications from smoking methamphetamine.
Five days later she gave police additional details about her contact with the pastor during a forensic interview.
An affidavit said.
Pounds began the grooming process by getting Jane Doe a job cleaning houses for elderly people. Pounds then began to meet Jane Doe at his church … in Vernon. Pounds started offering Jane Doe methamphetamine at the church. Pounds continued to meet with Jane Doe at the church for what Jane Doe described as counseling. Jane Doe said Pounds would offer her methamphetamine while at the church.
The teenager went on to describe two sexual encounters with Pounds at the church. She revealed that the day her mother caught her at the motel the pastor gave her drugs before having sex with her again and choked her during the act.
The affidavit added:

Pounds gave her methamphetamine to smoke and get high. Jane Doe said Pounds had sex with her [redacted] at the [redacted] Jane Doe said during the course of having sexual intercourse Pounds placed both hands on her neck and choked her.
Calls made to Vernon First Assembly of God by The Christian Post on Thursday went unanswered. On their website, the church states they are committed to discovering what it means to represent God on Earth.
We believe the church is made up of all believers and expressed through various local bodies of worship. Our active participation in a body of believers gives evidence to our commitment to the discovery of what it means to be Christ's body on the earth.
Pounds was booked into the Wichita County Jail on July 16 for sexual assault and delivery of a controlled substance. His bail was set at $200,000.
Please report any typos/errors to barry@freethinker.co.uk
If you'd like to buy me a cup of coffee – and boy, do I get through a LOT of coffee keeping this site active – please click the link below.