CONSERVATIVE Christians in the US were jubilant when right-wing Catholic Amy Coney Barrett, nominated by the former President Trump, was hurriedly appointed to the Supreme Court shortly before the 2020 election.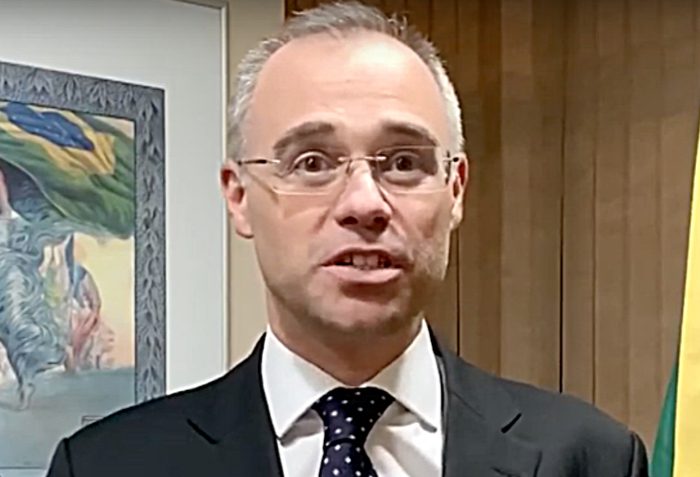 Now we learn that a Trump devotee – Brazil's far-right President Jair Bolsonaro – has done something similar to please his evangelical supporters by nominating his Attorney General, André Mendonça, above, for a seat in the country's Supreme Court.
According to Religion News Service (RNS), only a few months after taking office in January of 2019, Bolsonaro mentioned it was about time to have a Christian judge in the Supreme Court. He's now fulfilled his longtime promise of a "terribly evangelical" judge by nominating Mendonça.
What are his qualifications? After studying law he earned a degree in theology, became a a Presbyterian minister and is "a great expert in the Bible."
Mendonça's nomination has been seen by many as a political maneuver by Bolsonaro to strengthen his ties with a significant segment of his voters.
Said Andrew Chesnut, a religious studies professor at Virginia Commonwealth University and an expert in Brazilian religious dynamics:
Just as Supreme Court Justice Amy Coney Barrett, a conservative Catholic, was Trump's reward to his white evangelical and Catholic base, Mendonça is President Bolsonaro's latest effort to shore up his evangelical base, which constitutes his main constituency.
Indeed, Mendonça seems to be a perfect fit for the role of a "terribly evangelical" justice, writes RNS's Eduardo Campos Lima, pointing out that the Rev. Juarez Marcondes, a prominent member of the Presbyterian Church of Brazil, said:
He is a Christian man. First of all, he is an advocate of the Constitution. But he is a man of Christian principles.
Pastor Raul José Ferreira Jr, an adviser to members of the powerful Christian bloc in Congress, added that he thinks most evangelicals in Brazil are happy about Bolsonaro's latest choice.
He is an evangelical pastor with an unblemished career and is a great expert in the Bible. The evangelicals are natural supporters of the current administration. Bolsonaro holds religious services in Brasília, talks to pastors at the palace and is married to an evangelical woman.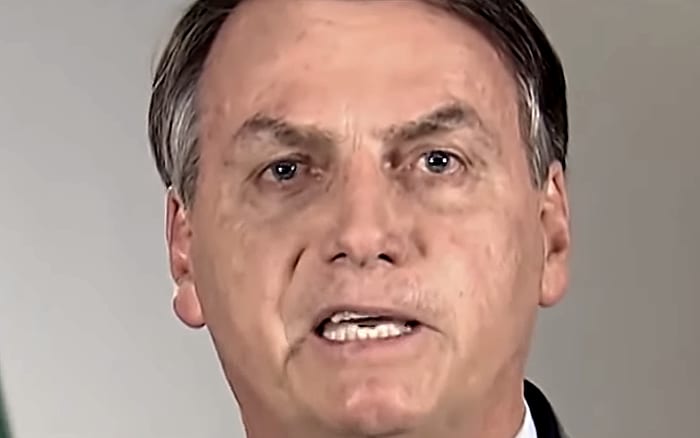 A retired Army captain who had been a congressman for three decades, Bolsonaro, above, became famous in Brazil for his militarist ideas, his defense of the military junta that ruled between 1964 and 1985, and his zero-tolerance-on-crime rhetoric.
As he prepared to run for president in 2018, he began to court conservative Christians, particularly evangelicals and the Catholic charismatic renewal.
Bolsonaro is a Roman Catholic who was married twice before meeting his current wife, Michelle. He frequently accompanies her to evangelical services and was baptised in the River Jordan a few years ago by an evangelical minister. He does still often attend Catholic Mass and receives Communion.
Mendonça is politically aligned with Bolsonaro, Chesnut pointed out.
While Presbyterians in Brazil are generally not as politically conservative as Pentecostals, who make up at least 70 percent of Brazil's Protestant population, Mendonça's right-wing political orientation is squarely in line with that of the evangelical bloc.
Critics remember when Mendonça served as Bolsonaro's minister of justice and public security and opened inquiries into journalists, intellectuals and political opponents of the government, using his power as head of the Federal Police to do so.
The government ministry was also accused of assembling a dossier containing the personal information of hundreds of state employees, including university professors, identified as being "anti-fascist militants."
Chesnut added:
As Bolsonaro's Attorney General, he justified the administration's unwillingness to ban religious services during the COVID-19 pandemic with biblical verses instead of constitutional law.
Mendonça's actions during the Bolsonaro administration have been slammed by many in the legal sphere. That he is being appointed for his religiosity has also raised criticism.
Said Antônio Funari Filho, a prominent lawyer and human rights advocate who leads the Archdiocese of Sao Paulo's Justice and Peace Commission:
A Supreme Court justice is expected to have expert legal knowledge. His or her faith is irrelevant. The formulation used by the president to appoint him was very ill-conceived.
In the opinion of Romi Bencke, a Lutheran pastor and the President of the National Council of Christian Churches, Mendonça's faith is only a kind of varnish that covers the real political intent of his nomination.
What really matters is that he is a supporter of Bolsonaro and is committed to his economic and anti-rights agenda.
She was referring Mendonça's conservatism when it comes to issues such as abortion and medical cannabis, for instance.
I'm very worried about the current face of Latin American Christianity. It's conservative, does not want to debate the themes of the contemporary agenda and became dogmatic.


The gospel apparently is not the central element anymore. It is an excuse for other interests.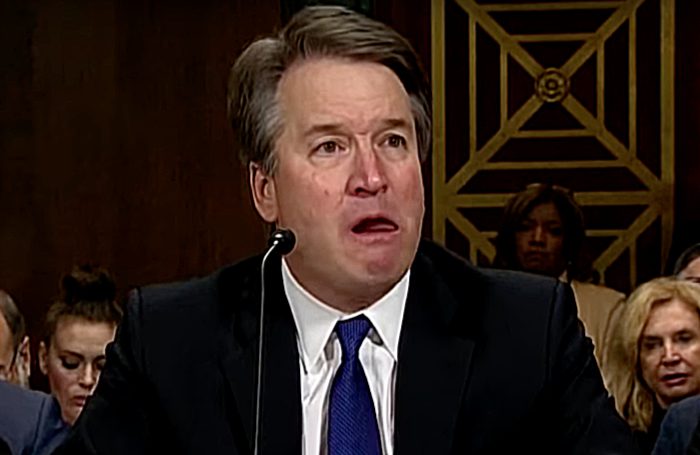 Meanwhile, America's Freedom From Religion Foundation (FFRF) is calling for an investigation of Trump's earlier pick for the US Supreme Court, the conservative Brett Kavanaugh, above.
In a statement issued yesterday (Friday) the FFRF claimed that the FBI had failed to fully vet Kavanaugh.
The organisation revealed that seven senators said on Thursday said that newly released materials show the FBI failed to fully investigate sexual misconduct allegations against Kavanaugh when he was a nominee for the high court. The FBI received 4,500 tips, most of which were ignored.
Kavanaugh was credibly accused of sexual assault in an incident that the background investigation had apparently missed. Christine Blasey Ford risked her health and reputation by publicly testifying about the details of Kavanaugh assaulting her in the early 1980s, drawing death threats from Kavanaugh's fevered supporters.
Around the same time, it was discovered that Kavanaugh had upward of $200,000 in debt that mysteriously vanished just prior to his nomination to the high court. Given Kavanaugh's lifestyle, it is reportedly unclear how he could have afforded to pay off these debts. This, too, must be investigated.
The FBI deserves much of the blame, but it was also hamstrung by a political process. The White House has the authority to request FBI background checks on nominees and controls the scope of that inquiry and any follow-up. This means the Trump White House, led by a man credibly accused of sexual assault by 26 women, controlled the contours of the Kavanaugh check. Kavanaugh was narrowly confirmed by the U.S. Senate in 2018.
Please report any typos/errors to barry@freethinker.co.uk
If you'd like to buy me a cup of coffee – and boy, do I get through a LOT of coffee keeping this site active – please click the link below.